Signal: Episode 5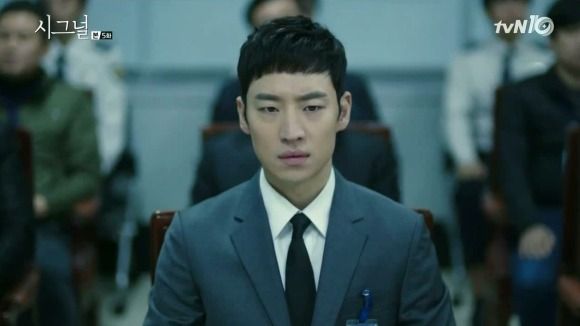 If you thought things got real personal last week, things are about to cut even deeper into the heart. If there's one thing anyone should know about time is that one little change can carry severe consequences. And it isn't only time—knowledge can be a dangerous concept to mess around with, too.
So while determination and relentlessness can be admirable qualities in a cop, too much of either can lead any officer to make a hasty decision and act recklessly. And no matter what happens, all that they're left with at the end of the day are the choices that were made and the outcomes that one can no longer change.
SONG OF THE DAY
INKY – "떠나야할 그사람 (The Person That Should Leave)" from the OST [ Download ]
Audio clip: Adobe Flash Player (version 9 or above) is required to play this audio clip. Download the latest version here. You also need to have JavaScript enabled in your browser.
EPISODE 5 RECAP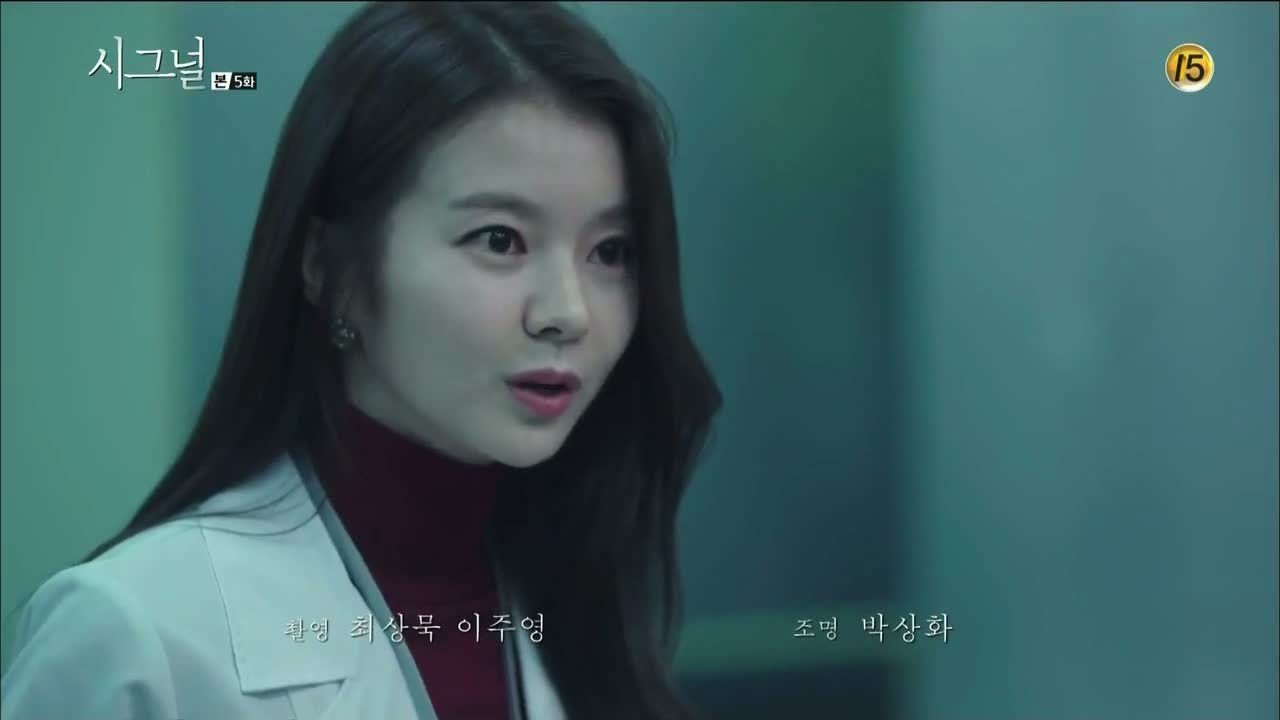 Soo-hyun runs into the National Forensics Service building, where forensic scientist OH YOON-SEO asks if she's here about the skeletal remains. Soo-hyun is told that although this man was in his 30s when he died, there were no signs of a metal pin in his right shoulder—a unique feature Soo-hyun is looking for.
She doesn't answer when Yoon-seo asks just who it is she's looking for. Soo-hyun's purposeful visits to the NFS has Yoon-seo surmise that the man in question must either be someone she misses dearly or that she wants to confirm his death.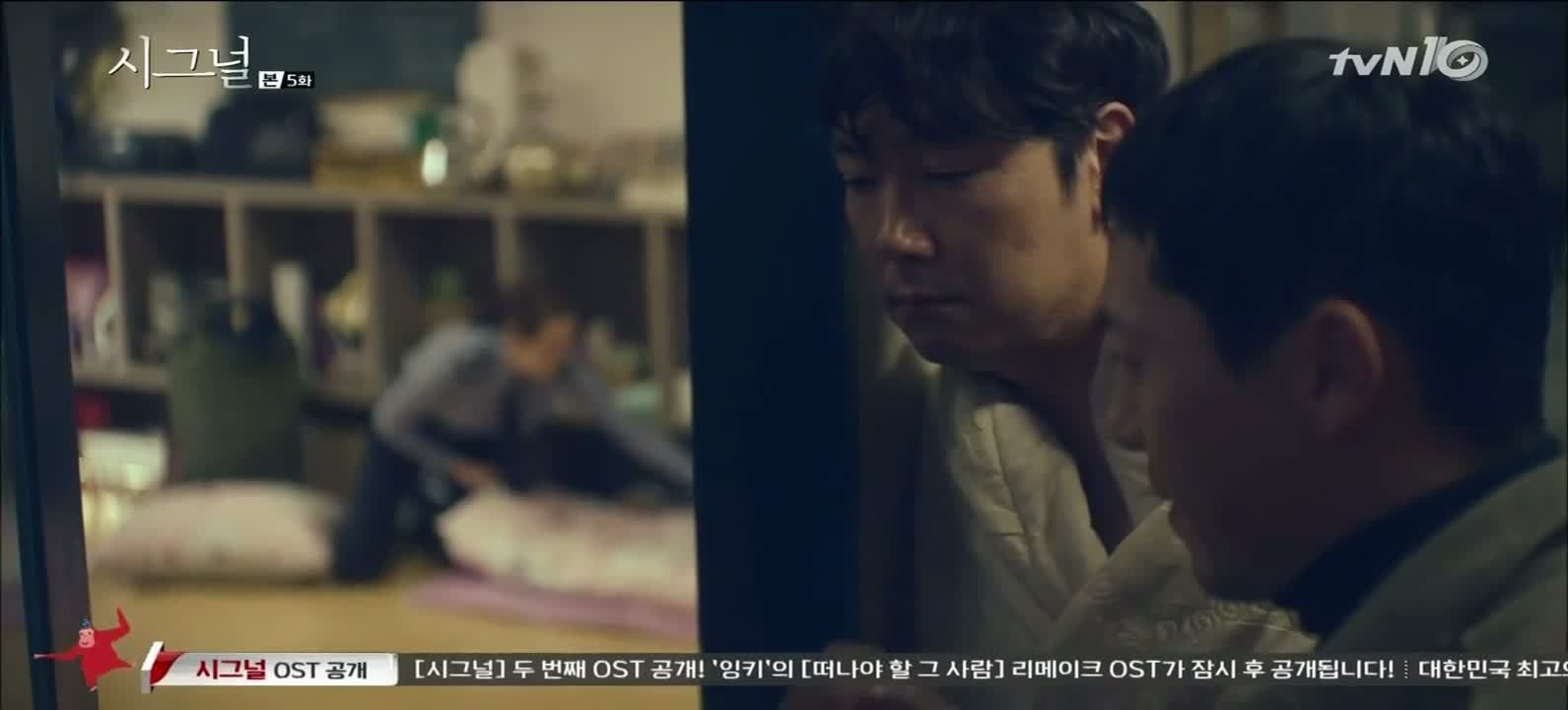 Looking at the night duty room jogs Soo-hyun's memory of her first day at the Violent Crimes Unit back in 1995. She had been the first female officer to join the team, and the other cops were ordered to clear the off-duty quarters of their hanging underwear and racy photos out of consideration for her.
Sleep-deprived and wrapped in a blanket, Jae-han had spoken out against this injustice, only to be told to put up with it. He'd also been stuck with the task of confronting Soo-hyun in the night duty room, where he reminded her that the moment she put on that police uniform meant that everyone was treated the same, regardless of gender.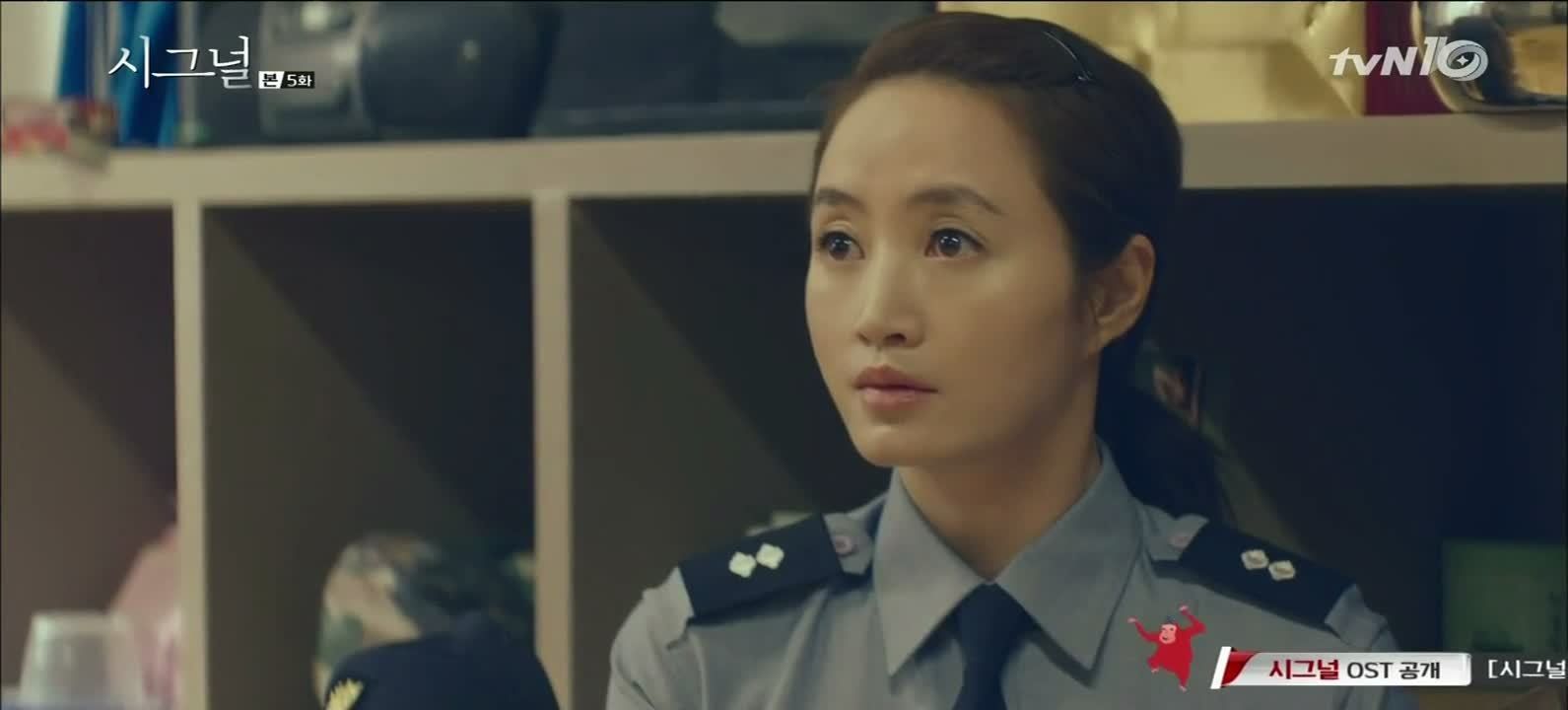 So she better not pull the ladies card on them again, he'd warned. With that, Jae-han had settled in to catch a few winks, telling the newbie to turn off the lights and leave. Those are fond but sad memories for Soo-hyun now, as she leaves with heavy steps.
We see more of Hae-young's conversation with Won-kyung's aunt (not mother—our mistake!), who had said Jae-han came to Won-kyung's memorial every year. She'd been relieved to see Jae-han still happily working in the police force, but she adds that they're no longer in touch, and he eventually stopped coming to see Won-kyung, too.
Hae-young had asked if that was from the year 2000 onwards, but Won-kyung's aunt doesn't really remember.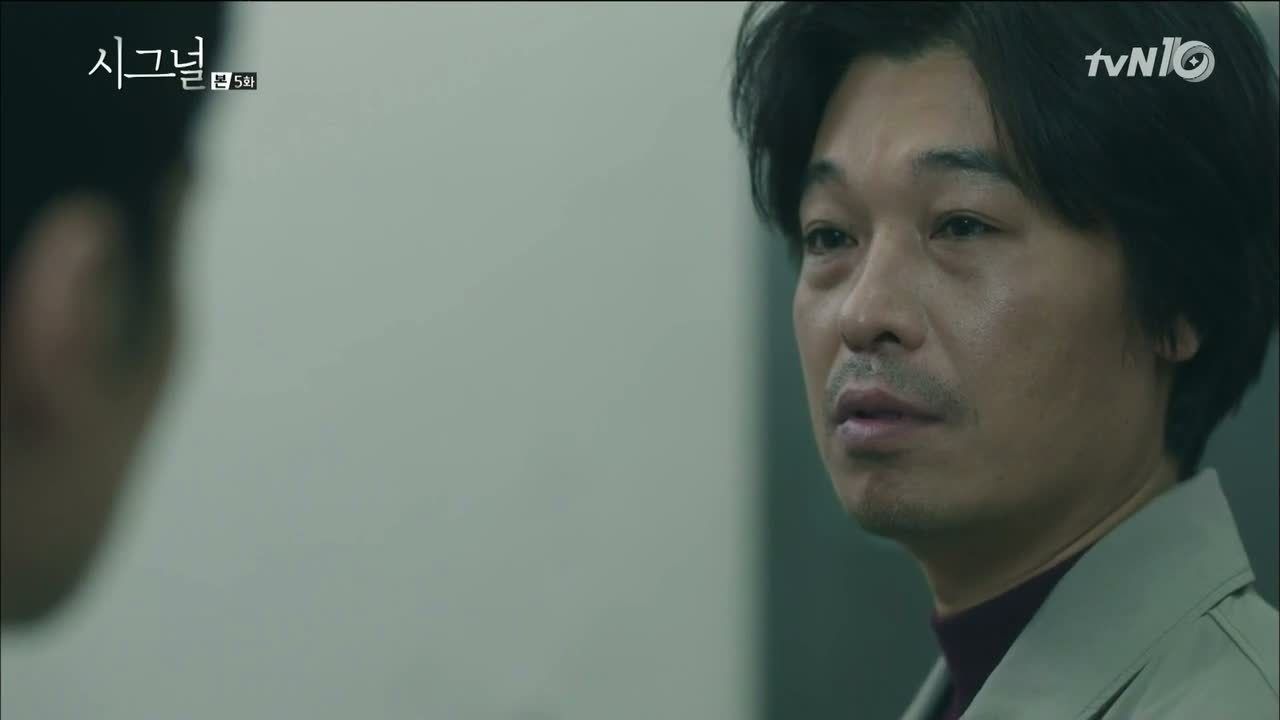 He follows up with Section Chief Ahn, whom he knows worked with Jae-han on the Kim Yoon-jung case. When he asks why Jae-han was relieved from duty, he's astonished to hear that it's because Jae-han went missing.
Burning with curiosity, Hae-young inquires about the details of Jae-han's disappearance. He's sent to the Office of Internal Affairs because they handled the case, not the Violent Crimes Unit. The paperwork lists the following details: Neither his cell phone nor credit card were used after August 3, 2000; his car was abandoned alongside a highway; and a large amount of cash was found in his desk drawer—money that he allegedly coerced out of someone.
Hae-young reads one more key detail: Jae-han had a scar on his right shoulder due to a metal pin.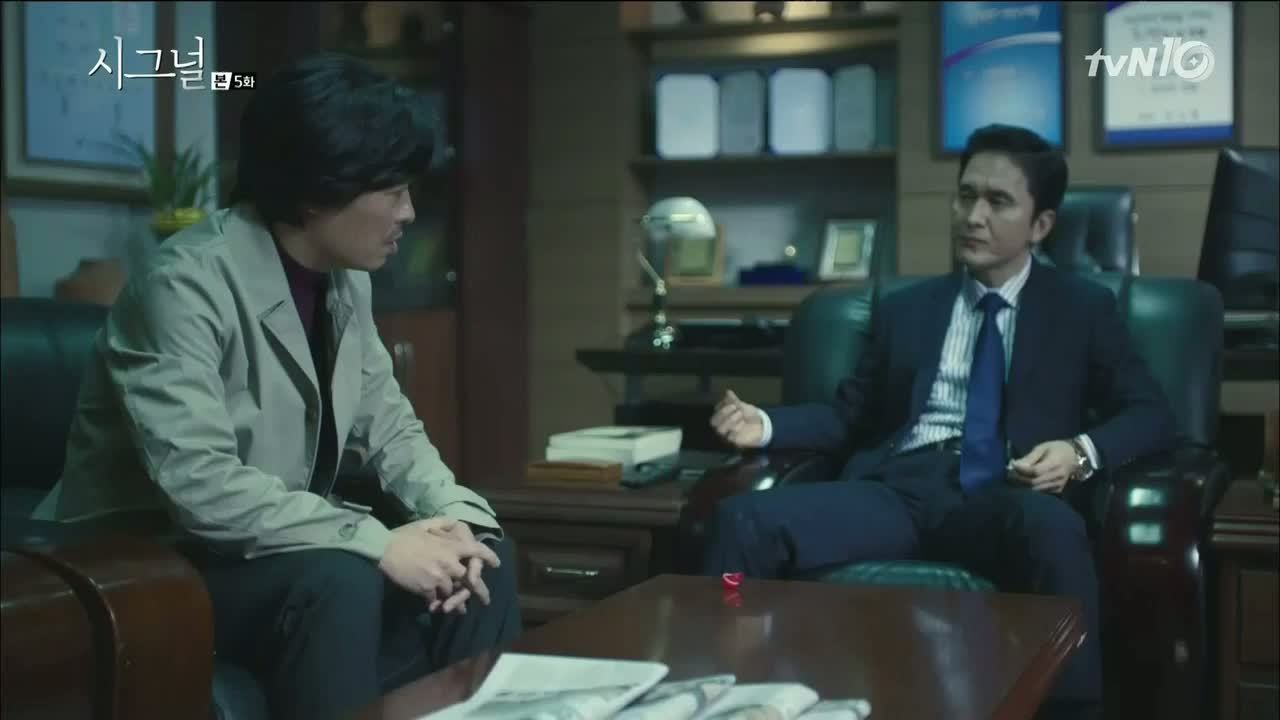 So while Hae-young's curiosity into the matter doesn't sit well with Director Kim, Section Chief Ahn assures him that the compiled documentation (which essentially undermines Jae-han's integrity) is flawless. What he doesn't understand, however, is how Hae-young knows of Jae-han because they have no mutual connections, and Hae-young would've been a young boy at the time of Jae-han's disappearance.
Still, Director Kim wants Section Chief Ahn to keep a close eye on Hae-young because no one must know the real reason why Jae-han went missing.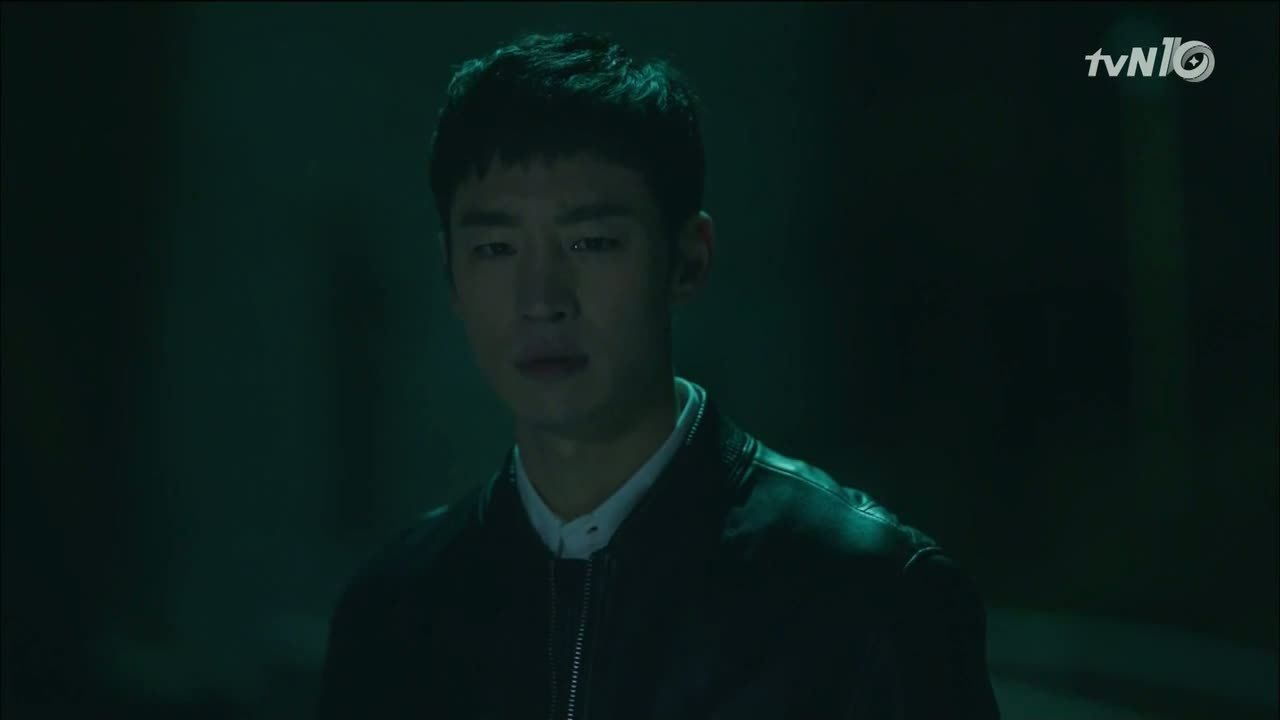 Section Chief Ahn learns that the evidence regarding Jae-han's case was long disposed of—on July 27, to be exact. That's the same day Hae-young found the walkie-talkie in the back of the disposal truck… which is what Section Chief Ahn sees when reviewing the CCTV footage of that night at 11:23 PM.
Hae-young returns to Seonil Psychiatric, where Jae-han claimed to be on August 3, 2000, during their first transmission. That means Jae-han possibly couldn't be on the run like the missing persons paperwork had claimed, so the only explanation is that he was framed for all of his supposed misdeeds… and murdered.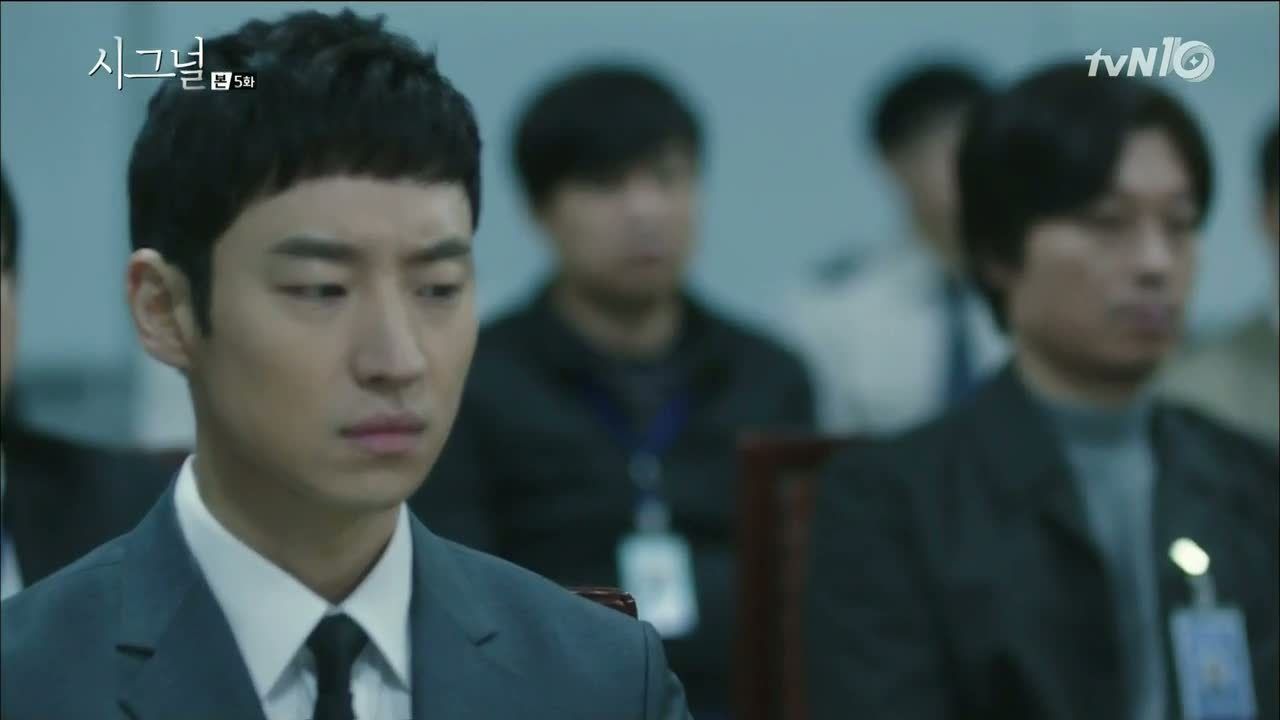 While the cold case squad is awarded for their efforts in solving the South Gyeonggi serial murders, Hae-young is still fixated on the well-placed details used to frame Jae-han for bribery: a key witness, pictures, and physical evidence—everything seems nicely packaged into a neat, little bow.
He may not know who did it or why, but he's sure that whoever it is, they had internal help from the police. His eyes shift from Section Chief Ahn to Director Kim to Soo-hyun.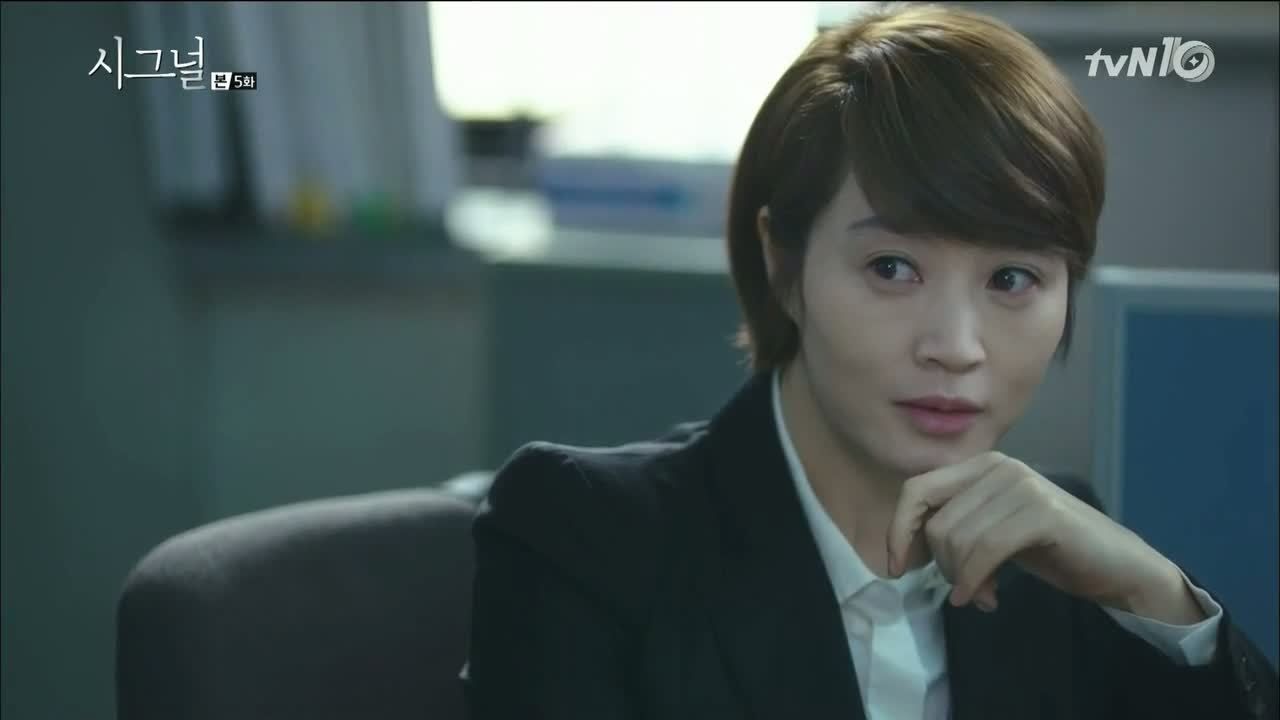 Detective Kim feels pretty good about the team's string of successes in their short time together, though Soo-hyun counters that it's all thanks to Hae-young. She adds that all those specific details used to crack the cases were a bit too fortuitous, and tries reading him for any clues.
But Hae-young shrugs it off, citing that he simply tapped into his profiling skills. Since the team has been awarded a vacation for their hard work, he hightails it out of there.
After learning that Hae-young paid a visit to the witness that claimed to be a victim of extortion, Section Chief Ahn tells the man to keep a low profile.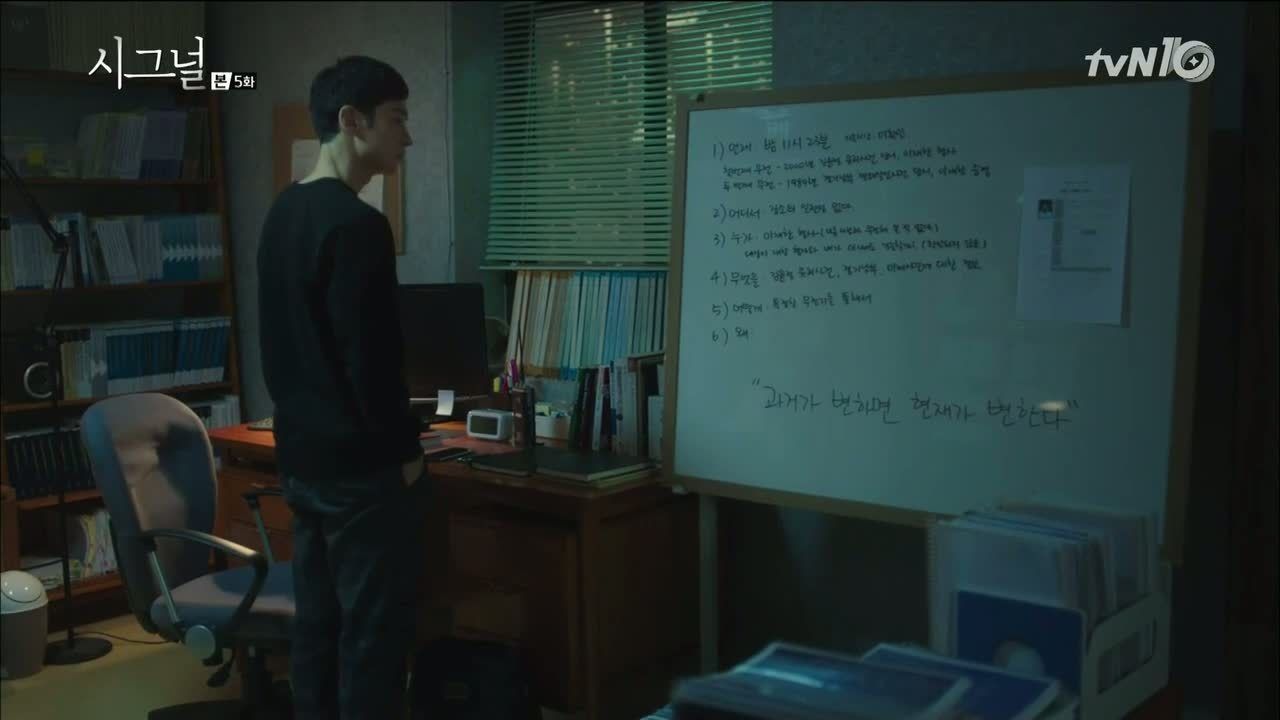 At home, Hae-young reviews everything he knows about his connection with Jae-han so far: the transmissions always take place at 11:23 PM regardless of location; the maximum duration of time is unknown. Jae-han has been the only person he's been in contact with, and he's unsure whether the two-way exchange could be successful with someone else on the other end.
Additionally, he's spoken with two different Jae-hans—one from the year 2000 and another from 1989. Although he can guess what started the transmissions (the Kim Yoon-jung case) and how the connection is possible (via the walkie-talkie), Hae-young still doesn't know why they're speaking to each other. Believe you me, we wanna know that too, man.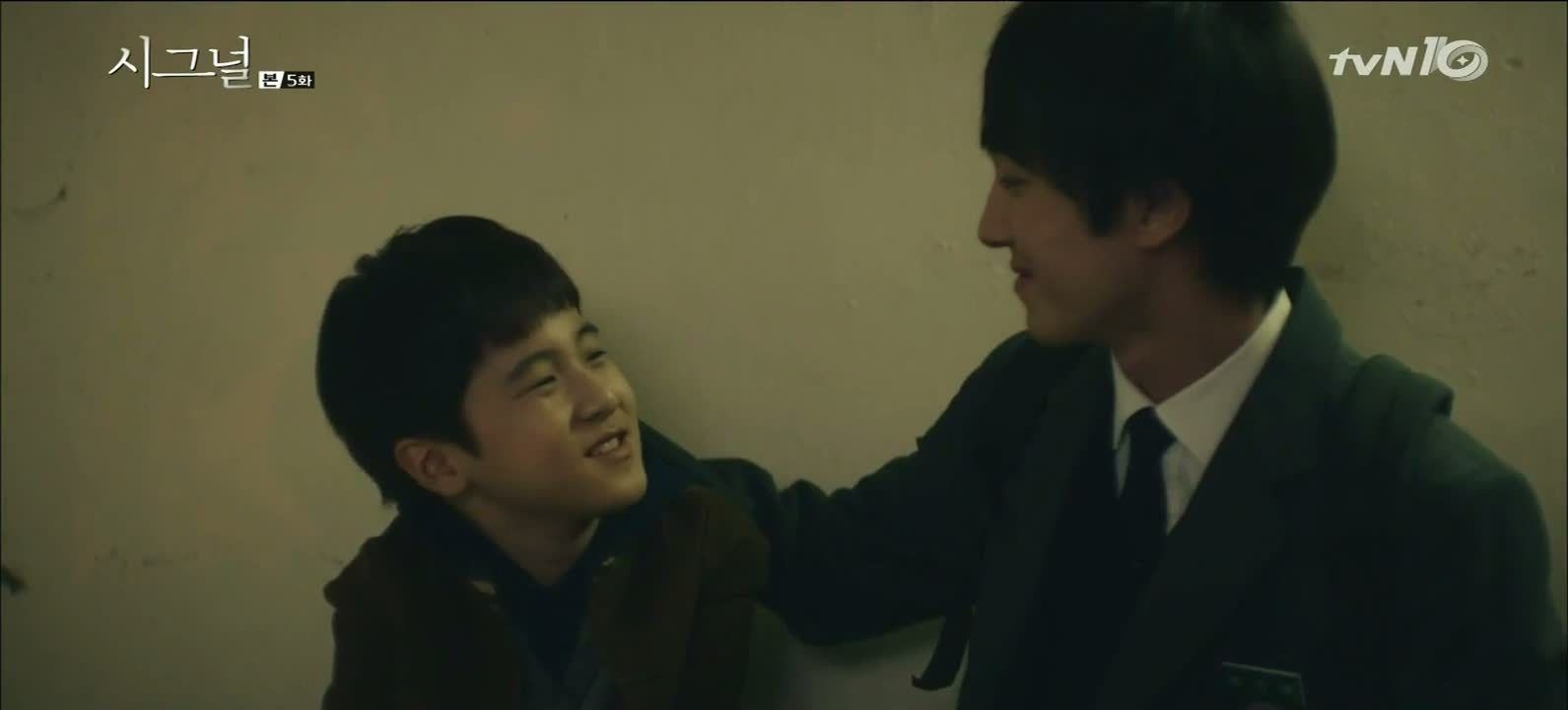 We see that Hae-young's insatiable curiosity started at a young age, back when he'd waited for his hyung at the bus stop so they could head home together. He would peg his big brother with endless questions, wondering why the human body gets tired or why their parents never say that they've brought money home that day.
He'd get patient replies in return, though his hyung doesn't realize that some of his stranger questions ("Why does a stolen apple taste better?") are adult movie titles. Ha.
Hae-young has set up an alarm at 11:22 PM in case the radio comes alive a minute later. He knows the transmissions aren't daily and the window of time is short, but their brief interactions have already made some significant changes: one life was saved, but others were lost as well.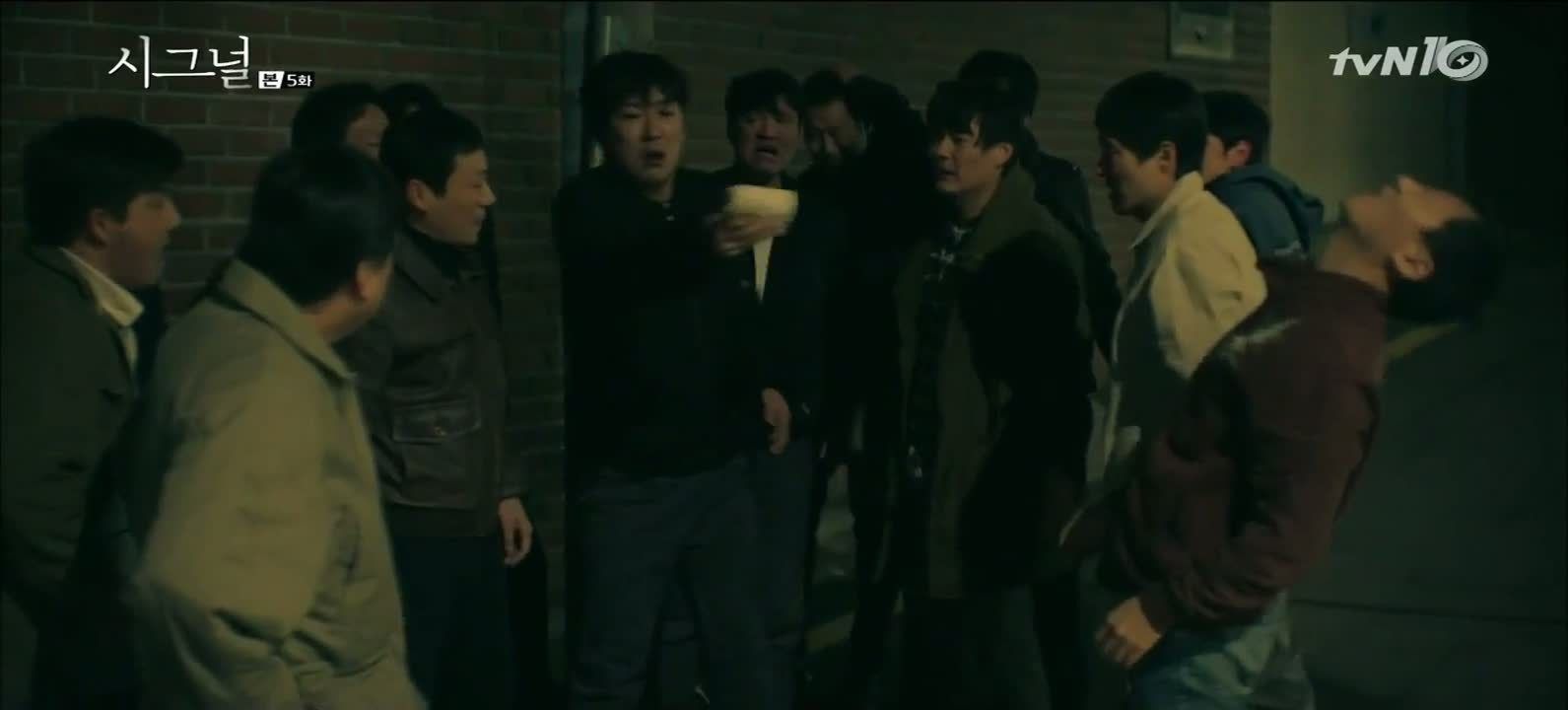 The bottom of his whiteboard reads: "If the past changes, the present will change."
September 10, 1995. A man discovers a burglar in his home, and the dozens of detectives on stakeout give chase. They pounce on a man in blank, but they've caught one of their own—Jae-han, who was on a bathroom break.
Back at the precinct, the disgruntled cops are ordered to follow up on some ex-cons who are skilled with a crowbar. Four wealthy homes have already been robbed, and their boss believes the burglar has to be among one of these men.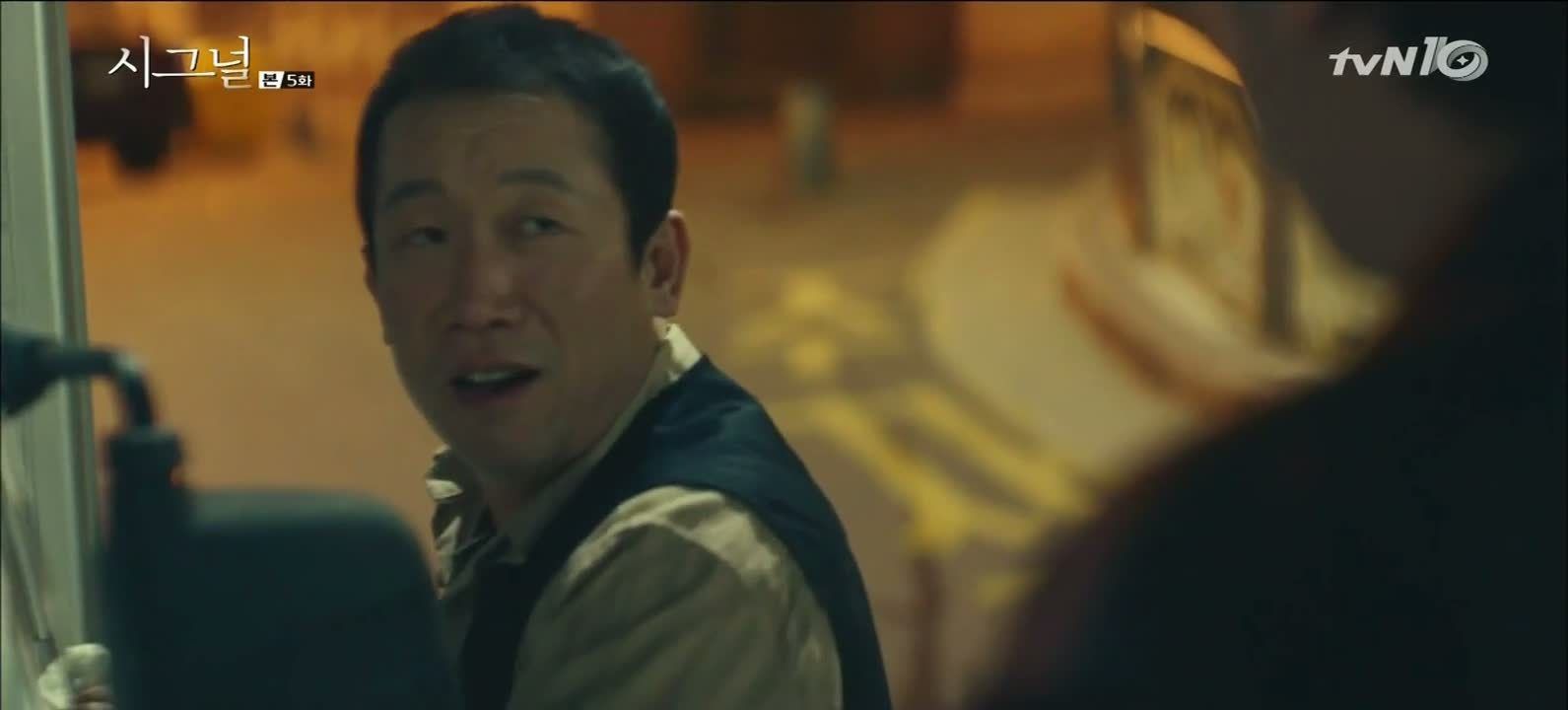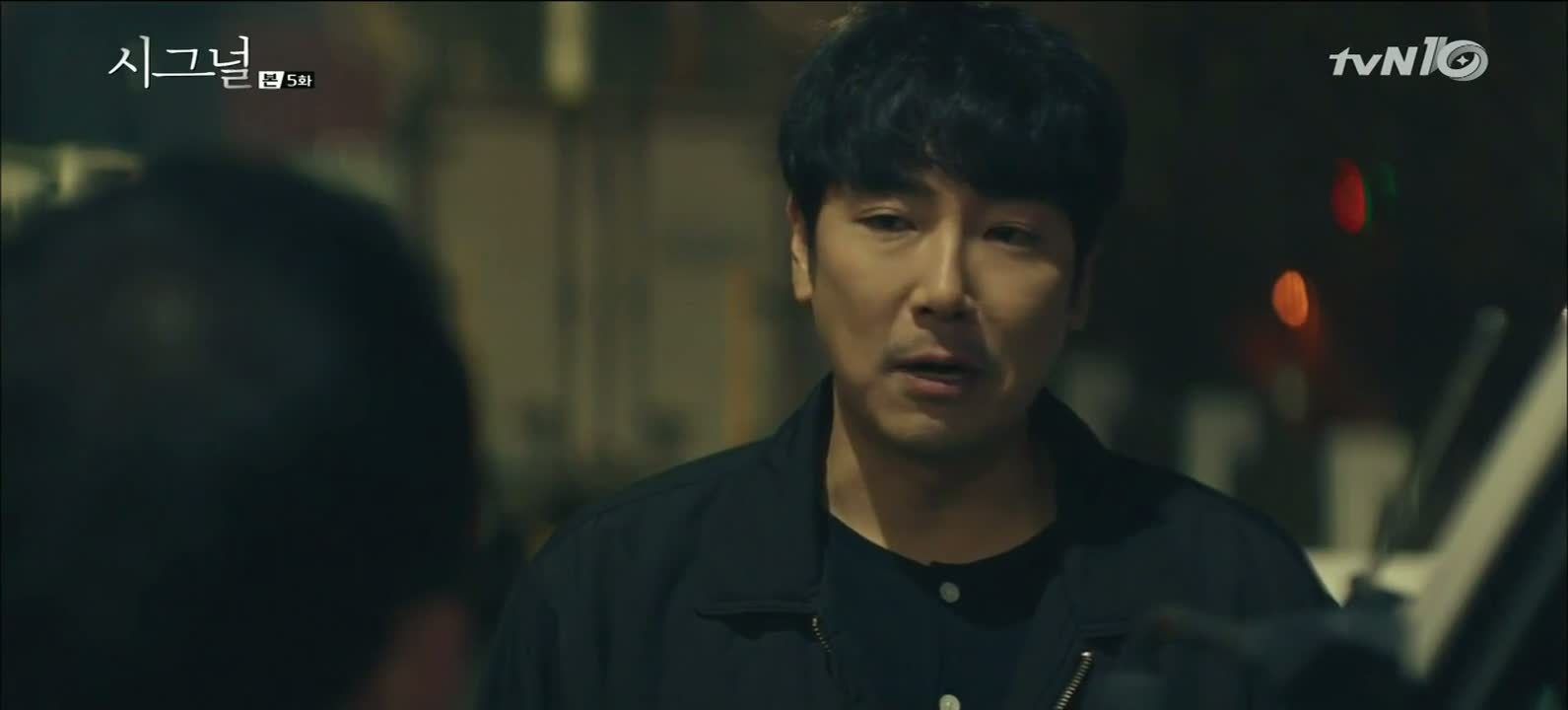 Jae-han appears to be on friendly terms with one of the ex-cons on his list, enough so that the ajusshi reminds him that it was his arrest four years ago that got Jae-han promoted as a detective. He insists that he's living an honest life now and isn't the burglar the cops are after.
They're joined by the ajusshi's daughter, Eun-ji, who fixes up dinner for everyone. She's a smart girl, and she figures the cops are after an amateur crook. Ex-con ajusshi thinks the same and notes how weird it is that the robber was so easily able to break into those rich households.
The ajusshi thinks it might be someone the victims know, but Jae-han tells him to leave the detective work to the actual detectives.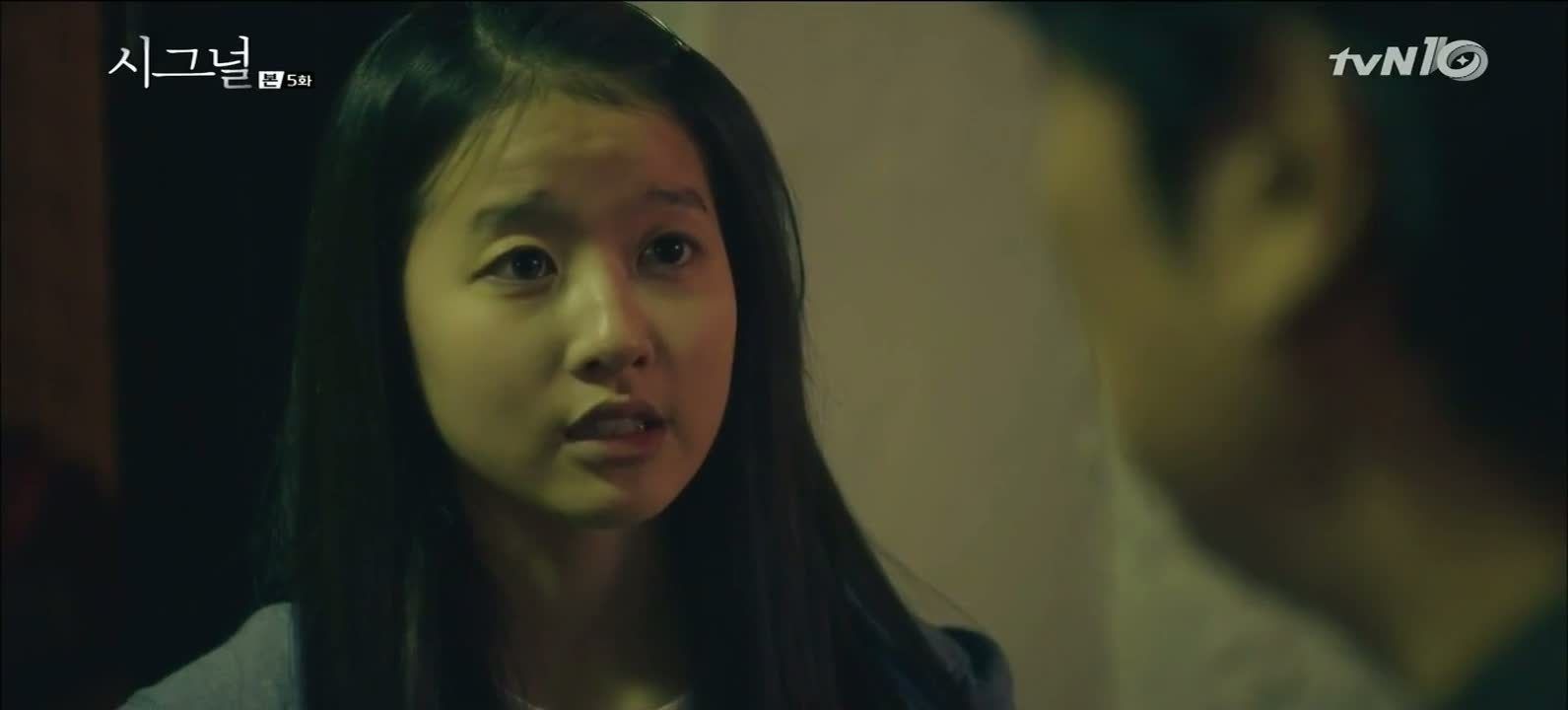 Eun-ji sees Jae-han out to reinforce the idea that her father is innocent. He believes her, and she has one more parting gift: a mixed tape.
Jae-han makes a quick stop at home to change clothes and notices that his father has put up yet another talisman on the wall. His father believes that those talismans have protected him from hearing those weird transmissions again. Jae-han hasn't heard anything since, right?
Bringing up that topic makes Jae-han curious, as he takes out the radio to try and reach out to Hae-young. He gets no response and stuffs it back into the drawer, scolding himself for trying something so farfetched.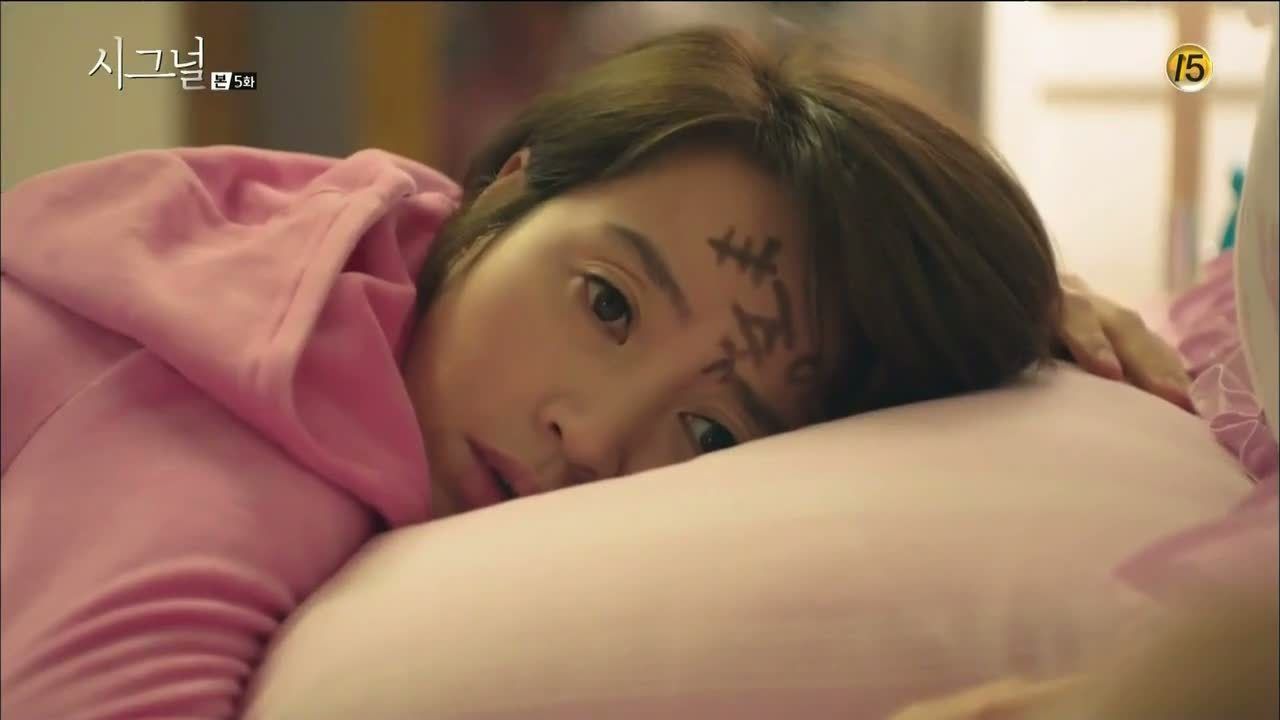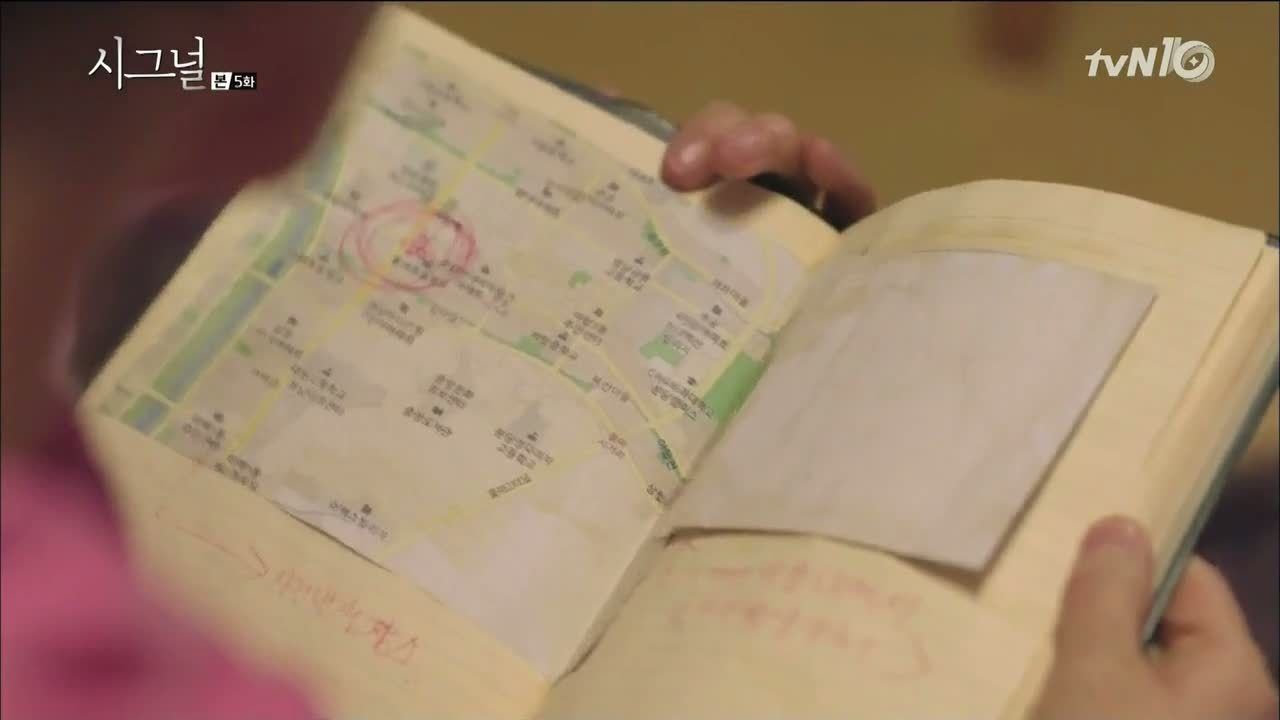 Soo-hyun has been spending her break at home, where her rambunctious nephews jump all over her. Her mother hopes that the written markings on her face isn't permanent since she's set up an arranged date for Soo-hyun the next day.
Her sister frowns over how their mother insists upon dressing Soo-hyun in all-pink, and when the boys knock over a bookcase, Soo-hyun discovers an old case notebook that once belonged to Jae-han.
Hae-young returns home just before his 11:22 PM alarm goes off. Just when he figures tonight will be another silent night, he hears the familiar static noise. He runs over to speak with Jae-han, who asks where Hae-young has been these past six years.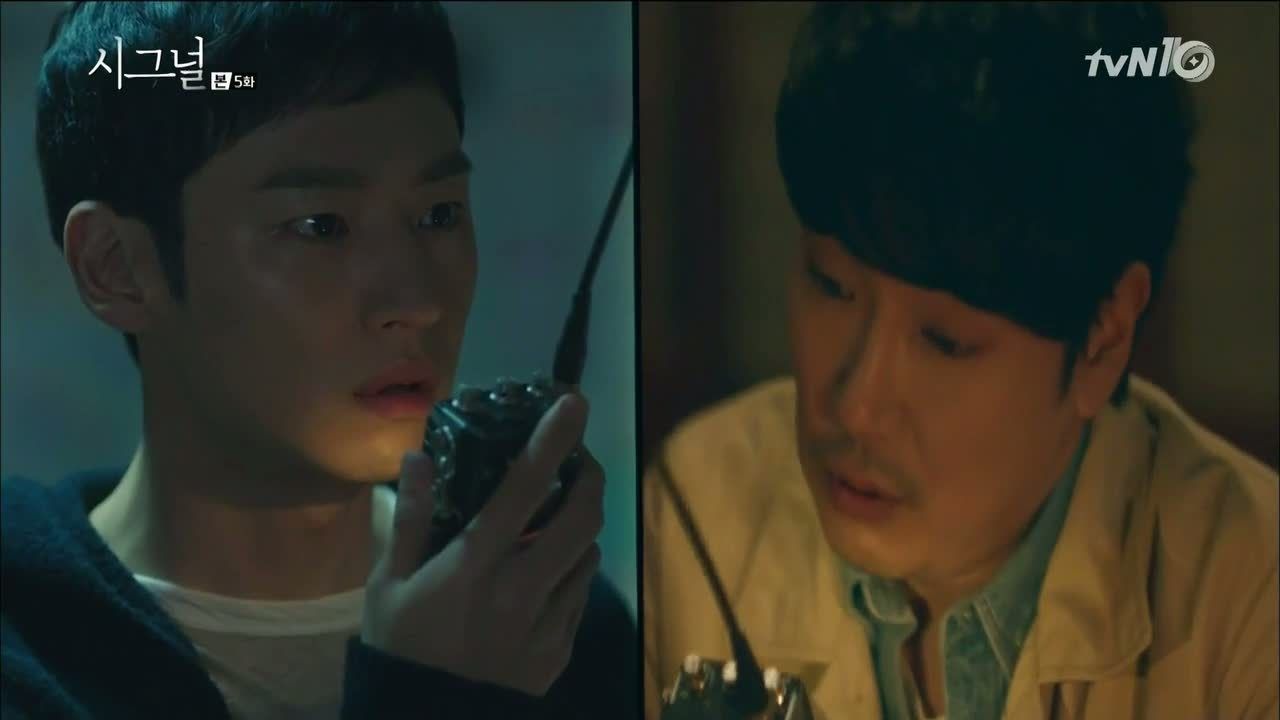 That answer initially confuses Hae-young, who then asks, "Is it… 1995 there?" It's 2015 here, he adds, and it's been a week since their last transmission. When Jae-han asks if this is really Hae-young, the latter confirms it by saying they solved the South Gyeonggi serial murders together and have spoken five times now.
Neither can understand what's going on, but Jae-han decides to put this conversation to use: does Hae-young know who the one responsible for multiple burglaries in 1995 is? Hae-young replies that one's still unresolved in his present, which Jae-han finds preposterous—his fellow cops have dedicated so much time and resources into this case.
Hae-young explains that although the robberies were well-known, the case files couldn't be retrieved. So he built a profile based on newspaper articles, and when Jae-han doesn't understand the term "profiling", Hae-young says it's an investigative skillset that developed beyond Jae-han's present.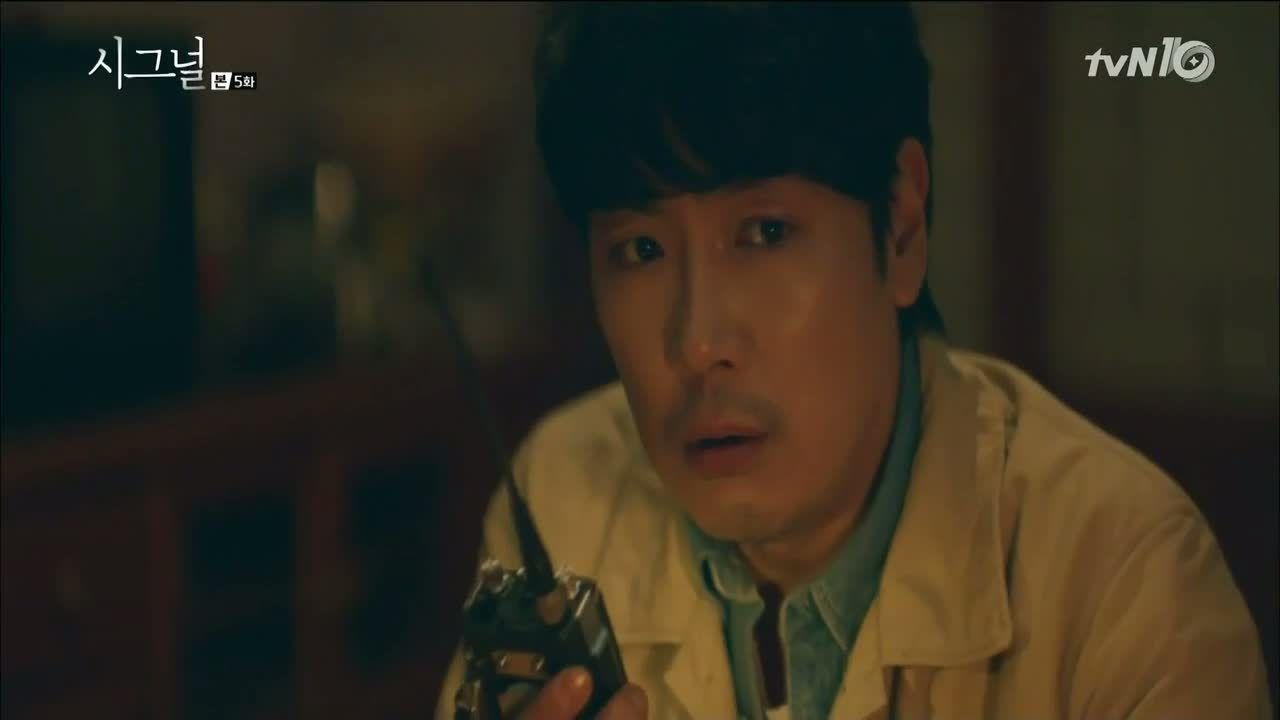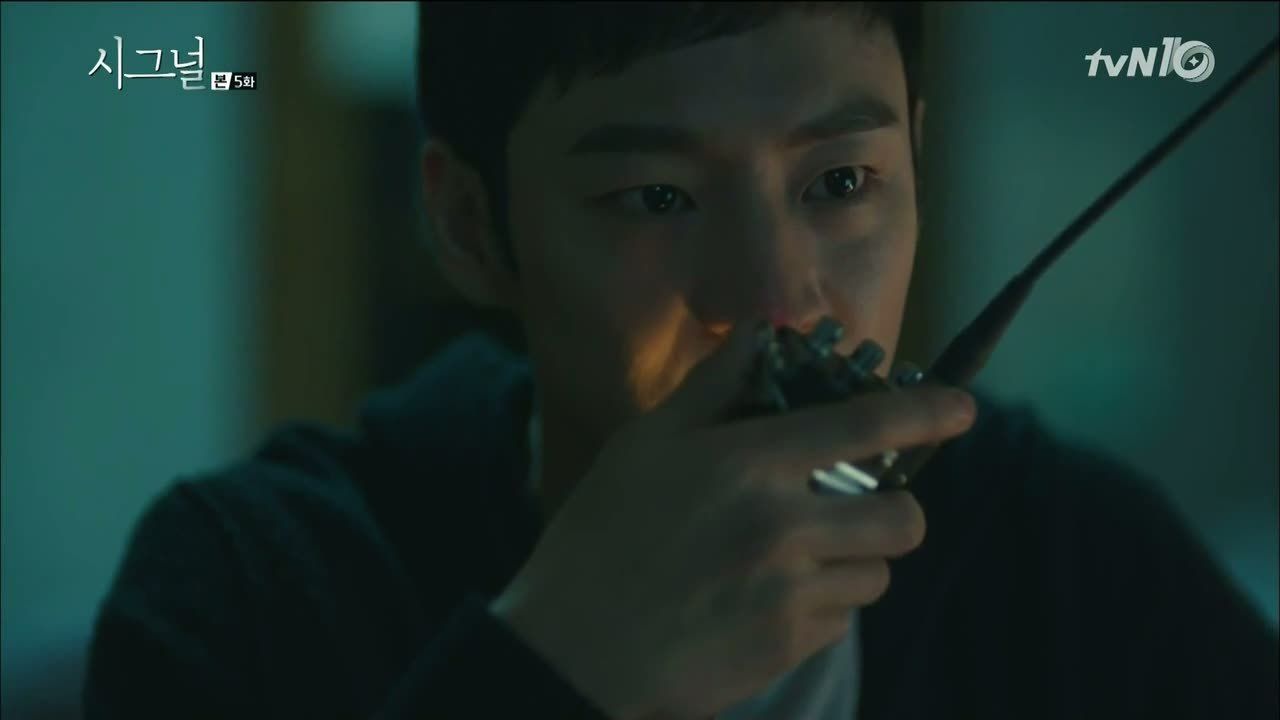 Hae-young can't risk teaching the method to Jae-han either because changing the past at their whim can have serious consequences. But what Hae-young can share is that the fourth house was the last incident, which frustrates Jae-han further.
Jae-han asks for something, anything to go on, but Hae-young replies that there's little to no information and the stolen items were never found. To that, Jae-han tells him to use his profiling skills then—-it's not like catching a petty thief will endanger world peace or anything. At the end of the day, they have to catch the bad guys, don't they?
When Hae-young asks if any of the suspects knew the victims, Jae-han says they haven't been able to lock on a suspect. Furthermore, they've eliminated family members and employees from their persons of interest list.
So Hae-young tackles the incidents from a different angle: if the burglar was an outsider, he would've needed inside information to swipe the expensive items he made off with and escape the properties. He would've left his fingerprints on the security system, checked out the property for entry points, and rifled through the trash or checked the mailbox to learn more about the victim.
Jae-han hurriedly jots all this down, and Hae-young reminds him that everything he's telling him now are vague assumptions based on old newspaper articles. Hae-young stresses that Jae-han must only use this intel as reference points, and reminds him to be careful: "These transmissions… have also led those who shouldn't have died to their deaths."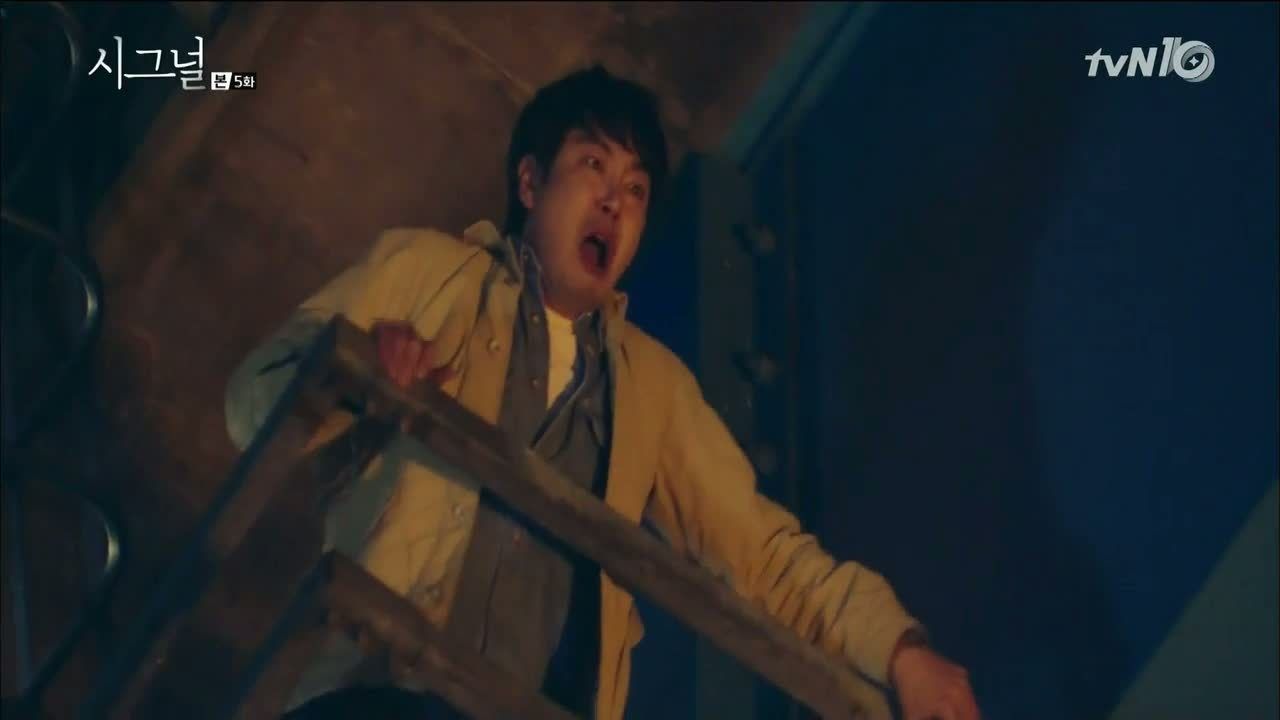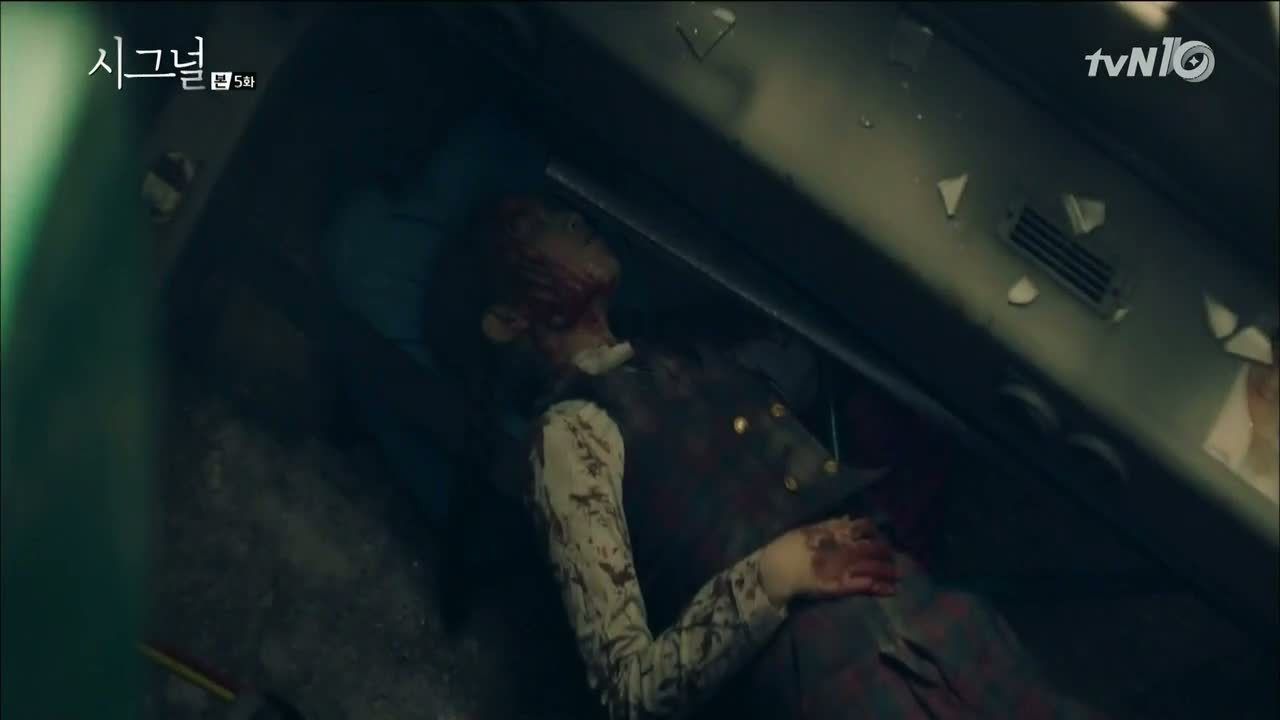 As the night passes in the present, we see the changes being made in the past: Jae-han arrests the ajusshi, which has Eun-ji in tears. His car follows behind the bus she's on, then the bridge suddenly collapses, sending the bus tumbling down below.
In 2015, the news headlines reflect the change, and back in the past, Jae-han rushes out of the car to see Eun-ji lay amid the wreckage. Moments later, there's an explosion, much to Jae-han and Eun-ji's father's horror.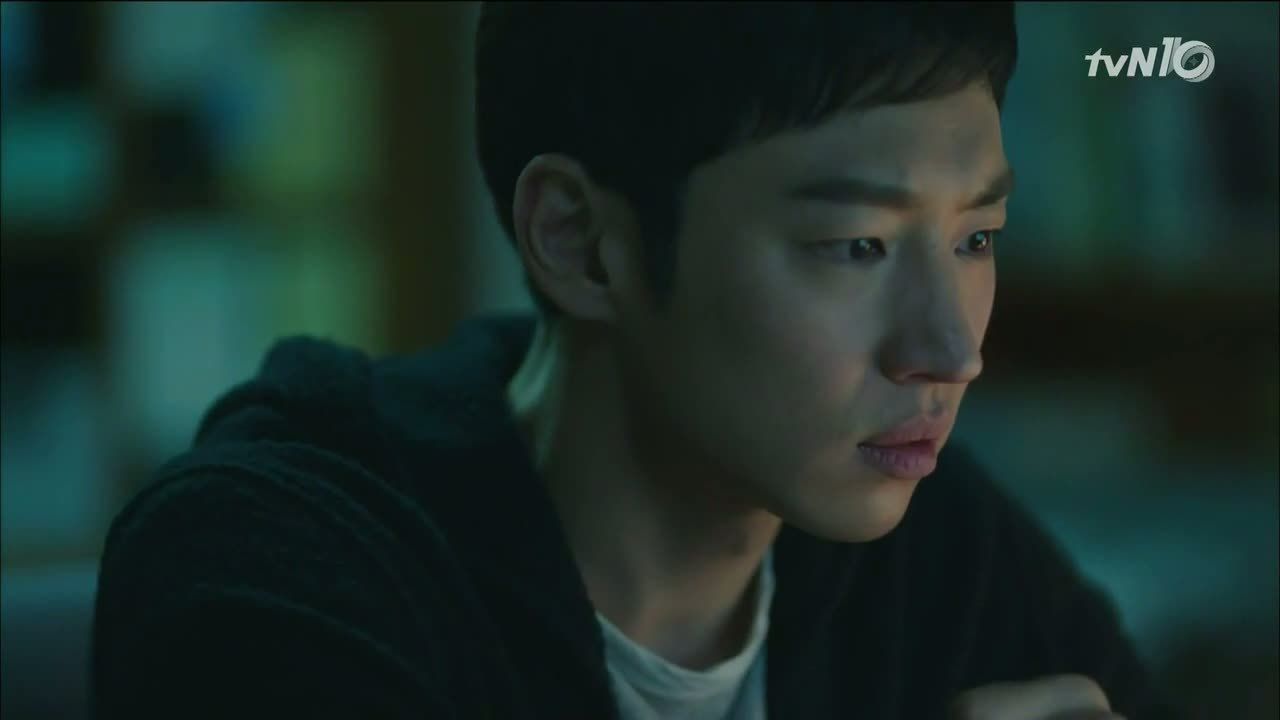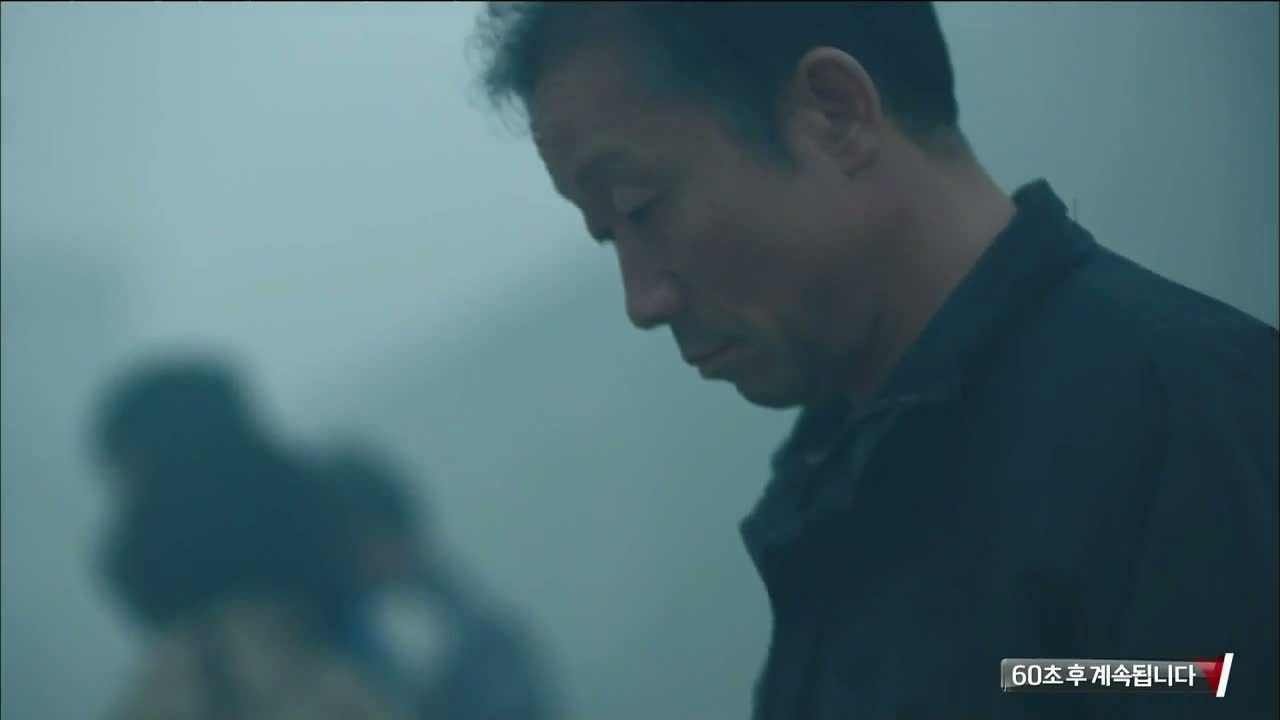 Hae-young wakes the next morning to see the astonishing news that a man has been arrested for the burglaries. It's the ex-con ajusshi, who we see being released from prison with a solemn look on his case. Oh man, that can't end well.
Soo-hyun is slightly amused when she returns to work to find Detective Kim and Heon-ki list out their team's "future" aka all the unsolved cases in Korea. Rookie officer Eui-kyung asks what they think about Jack the Ripper, the unidentified serial killer in London in the 19th century, but he's cut off by Hae-young's entrance.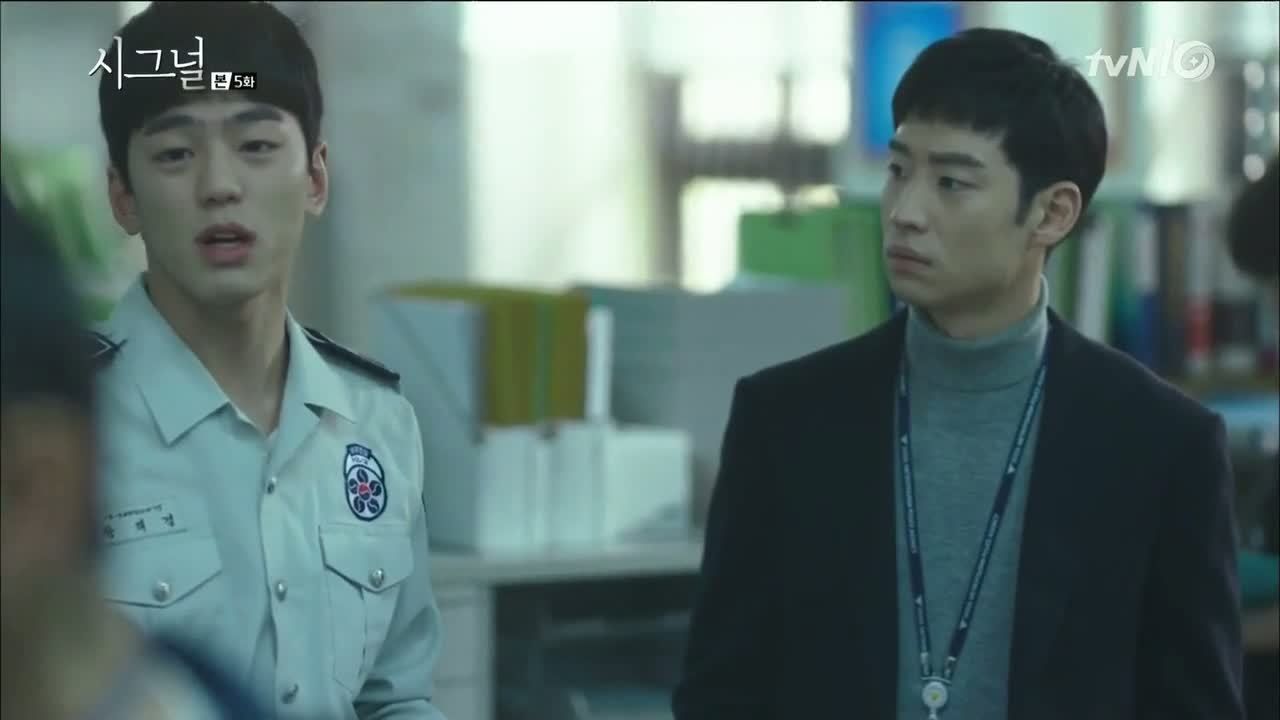 He asks his team about the man convicted for the 1995 robberies, who was given a severe sentence and his prison term was extended after his attempted escape was a failure. As far as his team members are aware, that's a closed case and the man has likely been released by now.
Eui-kyung says there was conclusive evidence, but the man insisted that he was innocent. The others back him up, as Heon-ki explains that the man's fingerprints were found on a mailbox.
Hae-young wonders if his tips had something to do with it and asks to meet the task force who tackled the 1995 robberies. His curiosity makes everyone else suspicious, and Hae-young takes a long pause before saying that it's been 20 years. What if the cops arrested the wrong man?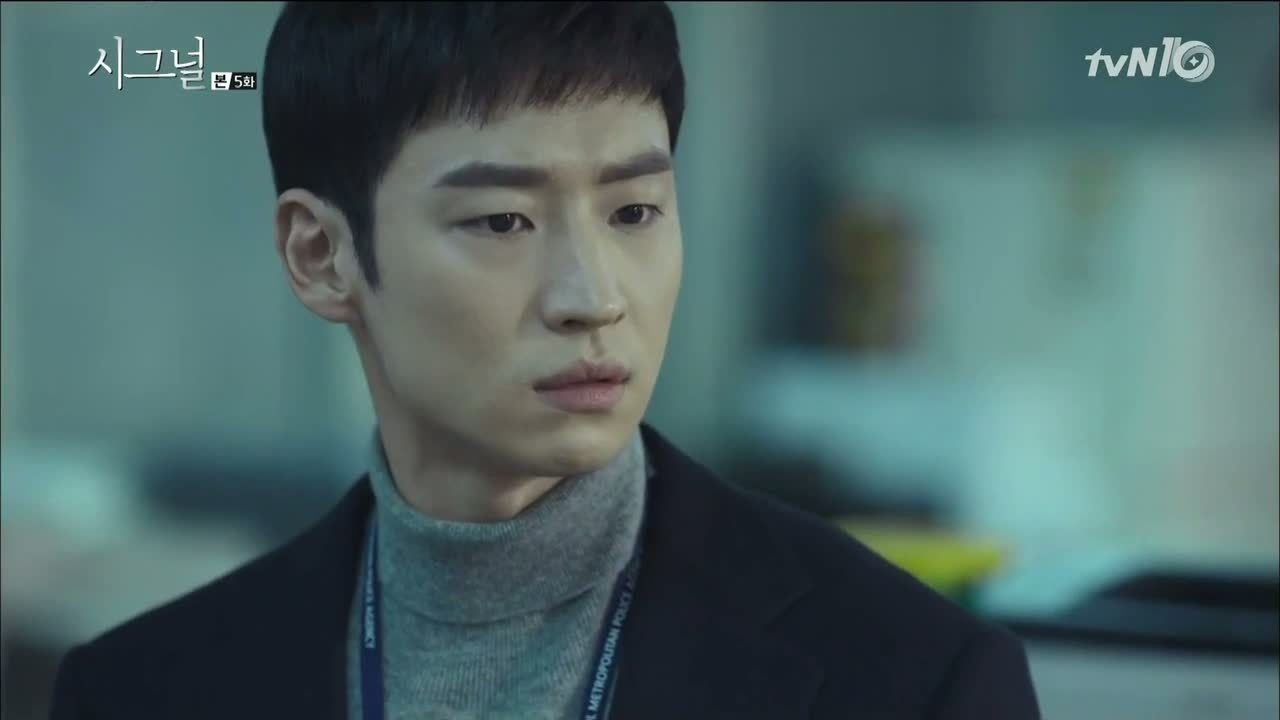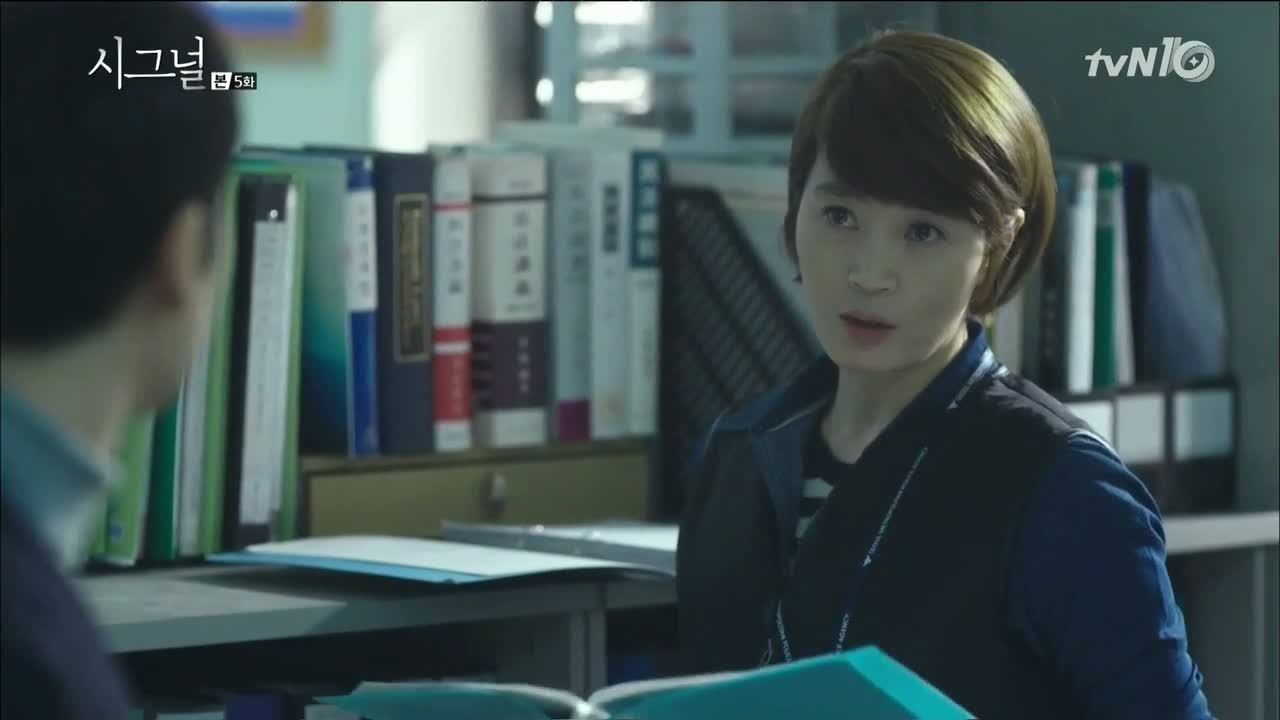 "That wouldn't be right," he breathes. That's enough for Soo-hyun, and she calls Hae-young out to follow her. They head straight for a nightclub, whose owner pleads that he's done nothing wrong this time.
She gets straight to the point, inviting Hae-young to ask his questions. The owner recognizes Hae-young's name as the young cop who likes digging into cold cases, but Soo-hyun reminds him to show Hae-young some respect—he may be young, but he's a detective too.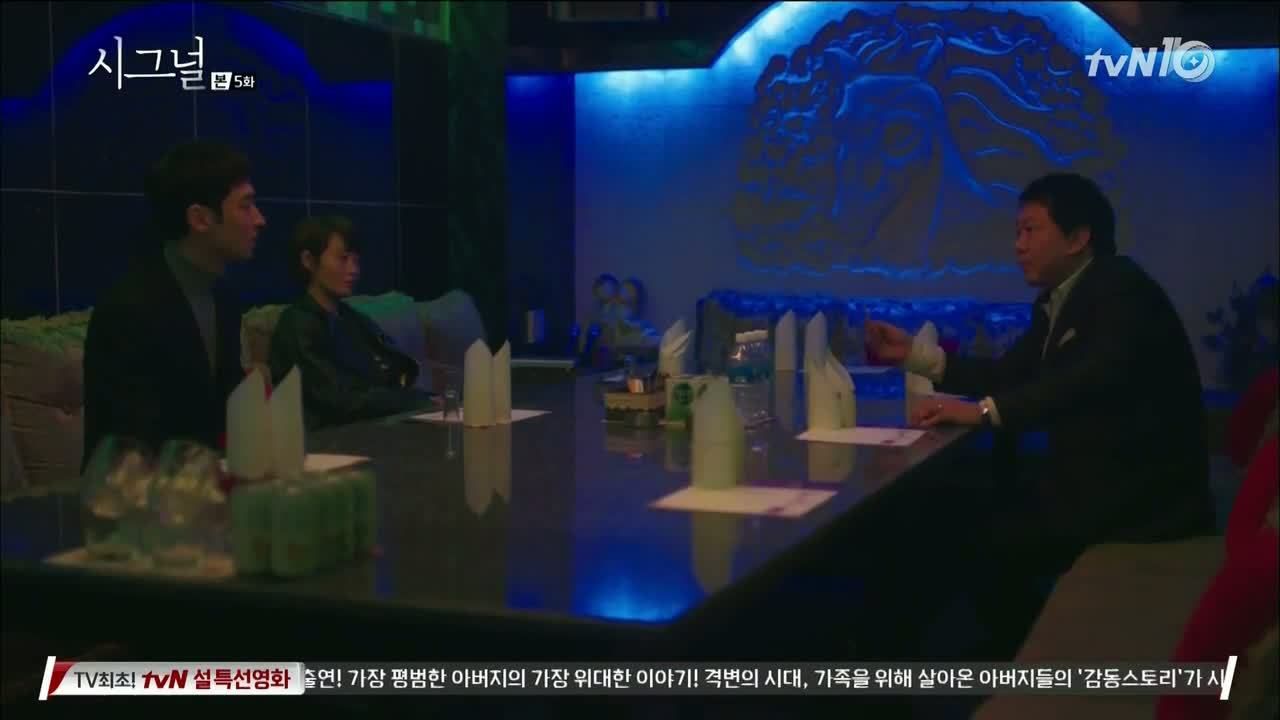 Either he can talk to the detective or live by the law, Soo-hyun tells him. Hae-young is told that the ajusshi convicted for the 1995 burglaries is none other than OH KYUNG-TAE, whose name is a legend among the criminal circles for being so meticulous—he never left a single fingerprint at the crime scene.
Oh Kyung-tae's usual strategy is to linger around his target's neighborhood for a few days and find his entry point. We see a sickly woman bidding her wealthy parents farewell before heading inside, unaware that Oh Kyung-tae is moving through the darkness.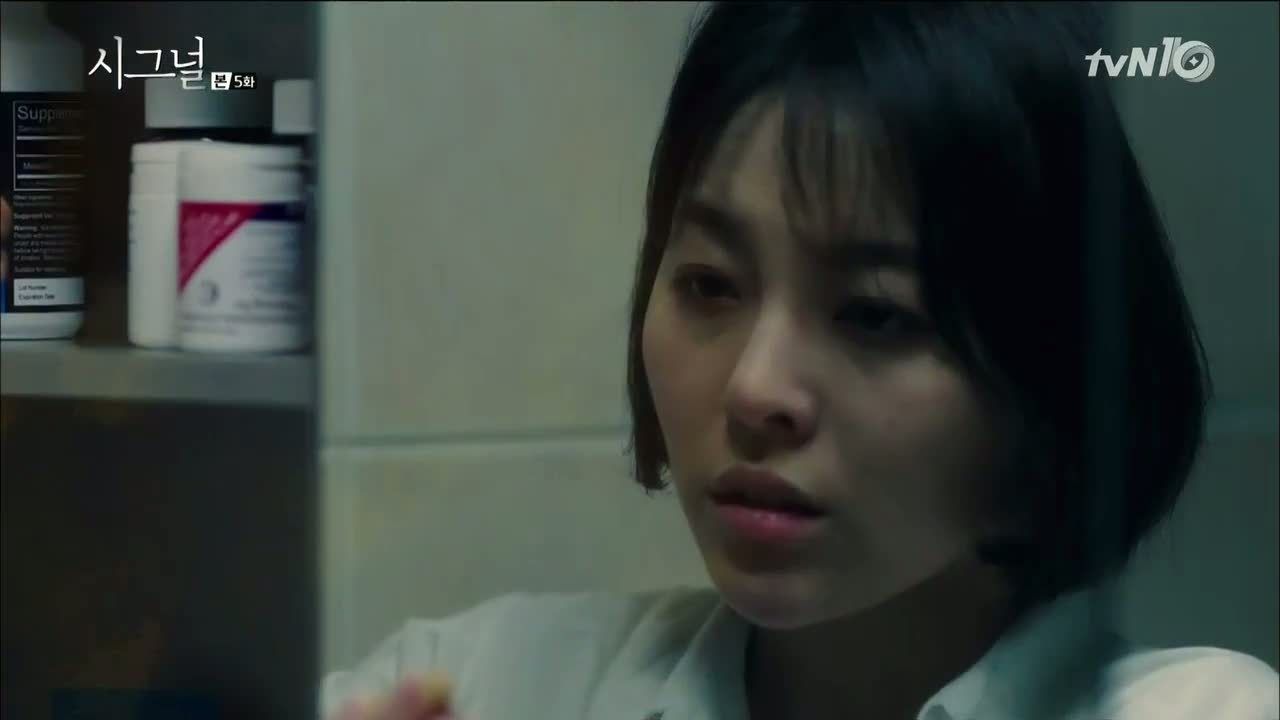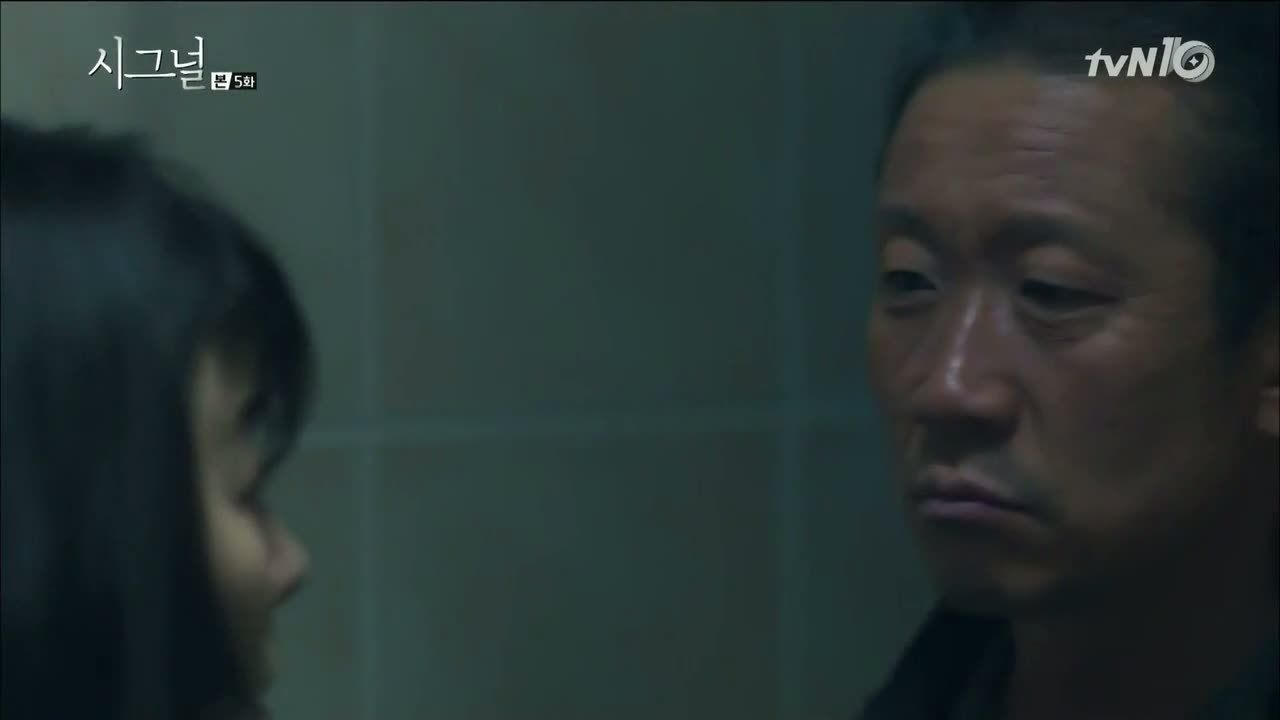 As she reaches for her medications, she's struck with the traumatic memory of the bus explosion back in 1999. She struggles to get up, only to see Oh Kyung-tae behind her. Next thing we know, she's unconscious(?) and Oh Kyung-tae leaves a fingerprint on the bathroom mirror.
As they leave the nightclub, Hae-young remarks that something seems off—situational changes don't alter a person's very core of their being. Someone as exact as Oh Kyung-tae wouldn't make such a careless mistake like leaving a fingerprint behind.
He declines Soo-hyun's offer to look into the matter some more, telling her that he's a big boy cop. She tells him that if Hae-young thought she was offering to help, he'd be dead wrong—she came out here to find out something about him.
"I can't work with someone who keeps secrets," she says. What's the real reason why Hae-young is investigating this decades-old burglary case? Before Hae-young can answer, they're both called back to the precinct.
There's been a kidnapping—the woman we saw is a college professor and her father is a CEO. Detective Kim is about to share who the prime suspect is in this case when everyone is called into the briefing room.
Section Chief Ahn reports that the kidnapping took place on November 1 at 9:00 PM, and the CCTV footage recorded a man dragging a bag out of the property. The suspect's face was caught on camera and a fingerprint was found on the scene… which belongs to Oh Kyung-tae.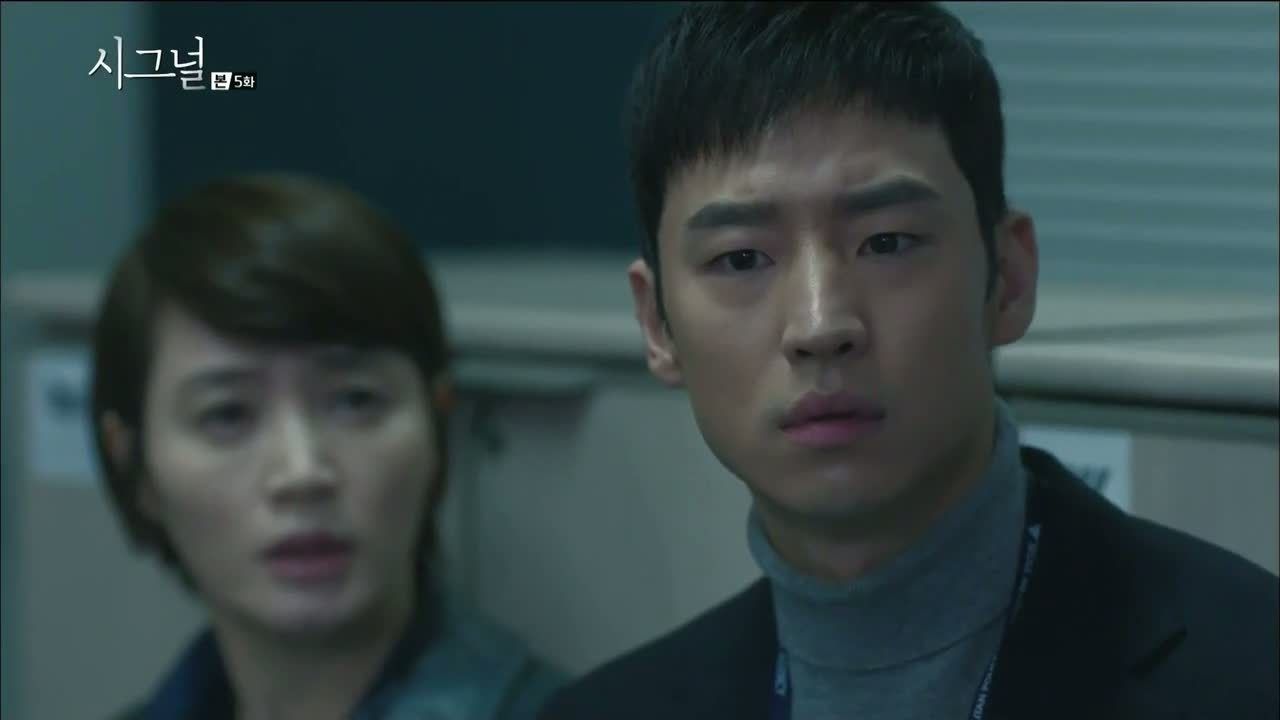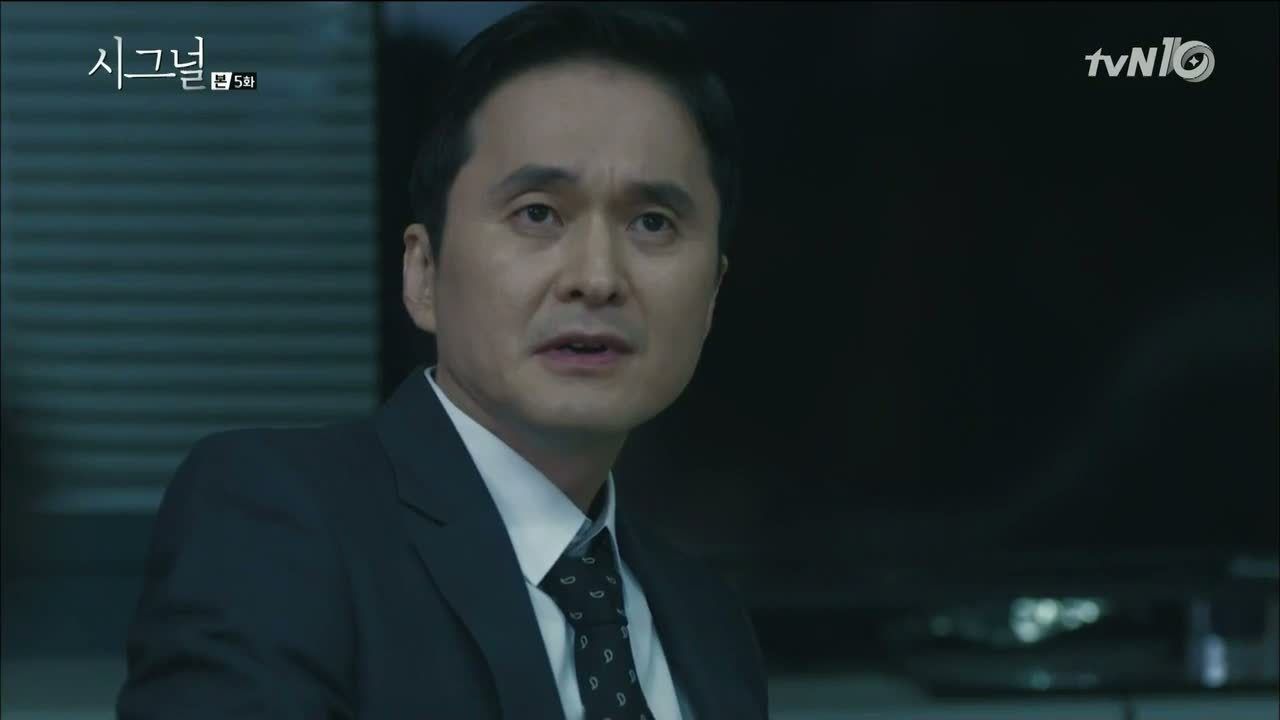 The getaway van was found near Icheon, but the suspect and victim are both missing. Furthermore, GPS tracking is out of the question since her cell phone hasn't been used.
Seeing as Oh Kyung-tae was released a few days ago, Director Kim believes the suspect is a repeat offender looking to get some money. Much to the other cops' displeasure, Hae-young speaks up, citing that Oh Kyung-tae has never physically hurt a victim before.
He was only previously convicted of larceny, and it's apparent that his once meticulous methods have changed. This was a sloppily done job, getting caught on camera and leaving behind prints. Hae-young believes that Oh Kyung-tae must have a different motive this time around.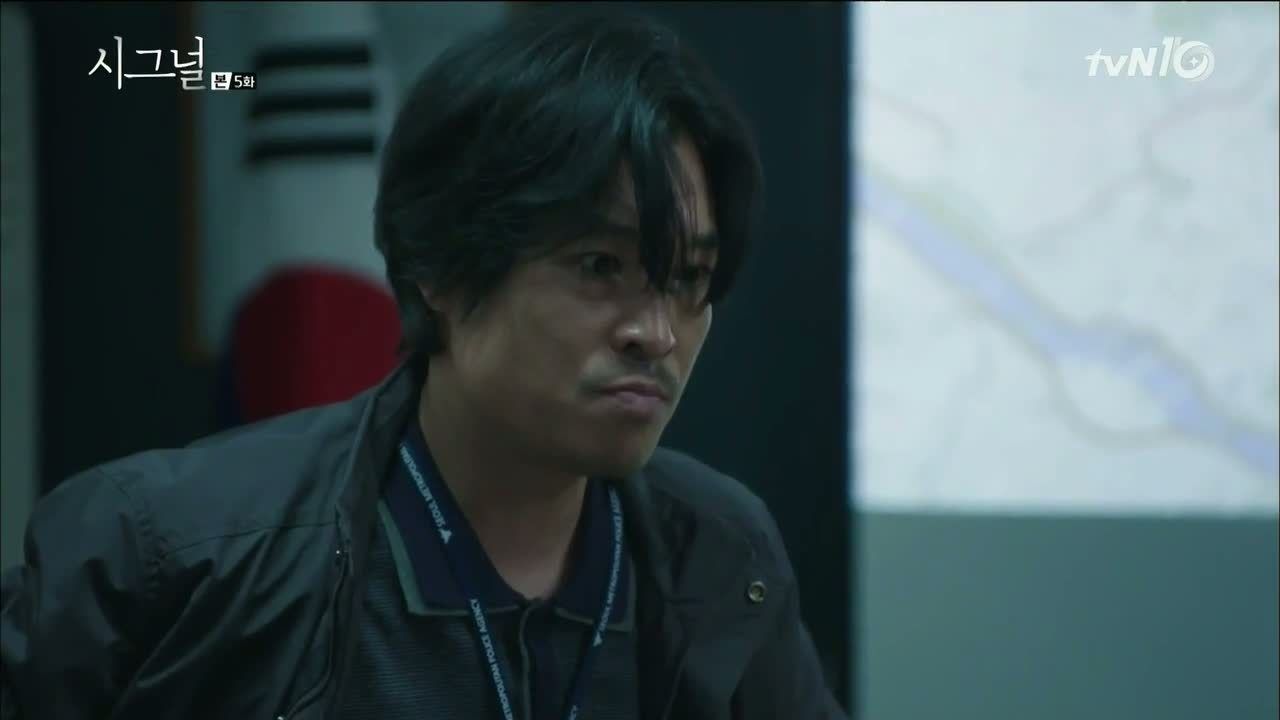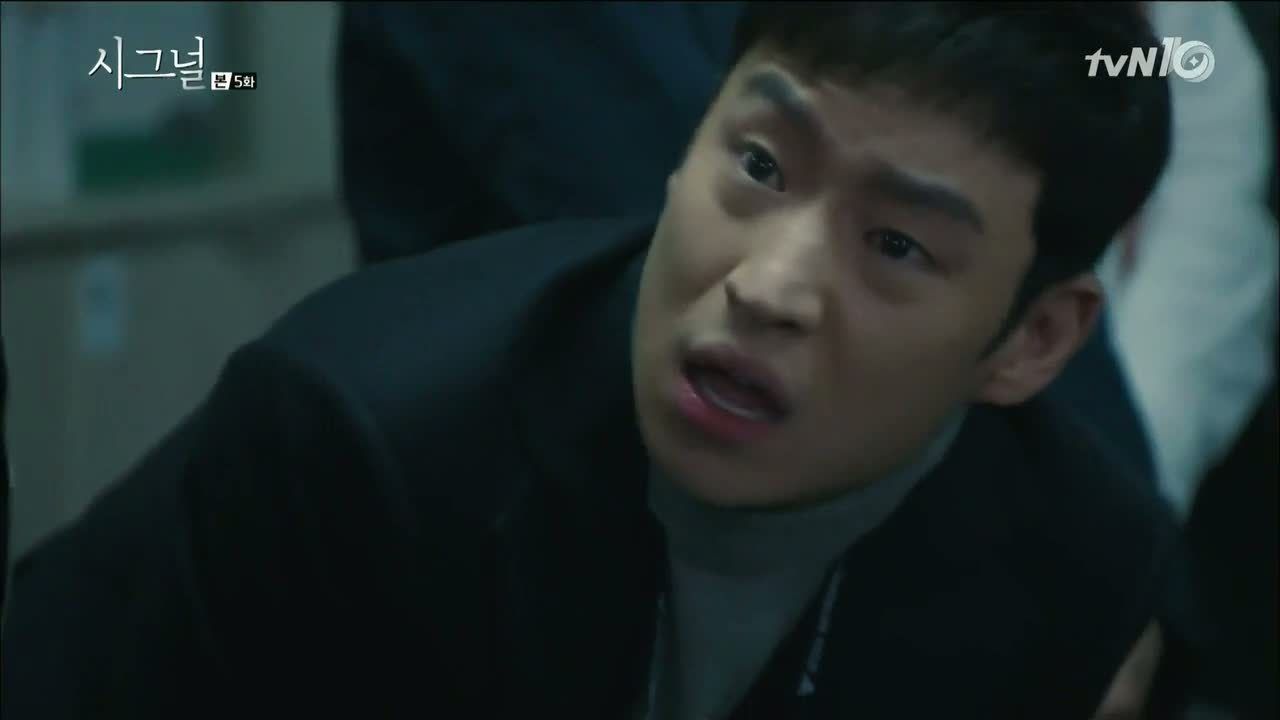 Soo-hyun steps on Hae-young's foot before it goes any deeper into his mouth, as Director Kim orders to find the suspect within 24 hours, their prime window of opportunity. Section Chief Ahn mobilizes every cop to focus on this case, then punches Hae-young for acting like a hotshot.
Hae-young counters that he forgot how hard it was to get through to people here, a comment that earns him a swift kick to the shin. Soo-hyun apologizes on Hae-young's behalf, and Section Chief Ahn tells him to get lost.
Now that they're alone Soo-hyun asks if he feels better after talking back to their superiors. But Hae-young argues that this isn't a simple kidnapping case and repeats that the once precise Oh Kyung-tae is leaving deliberate clues behind.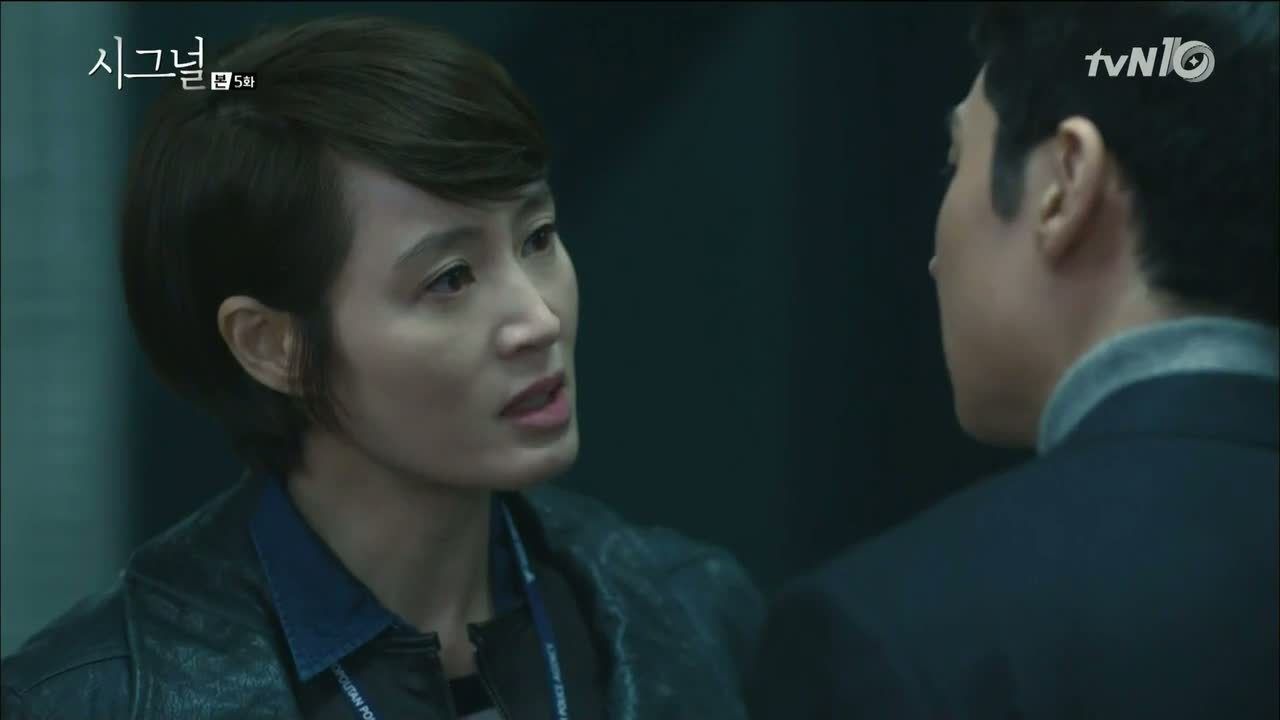 The victim could be in greater danger if Oh Kyung-tae is acting on his emotions, Hae-young adds. But Soo-hyun has had enough of Hae-young's rants—if that victim ends up dead, then her death is on his hands.
He should've tried harder to convince the other cops otherwise, but if he keeps up his hot-headed attitude, no one will listen to him. And if that's the case, more people could lose their lives.
She turns away from him, but she barks: "I don't know why you hate the police so much. But I think that if you don't know the agony that comes with not being able to catch a culprit, then you have no right to criticize the police."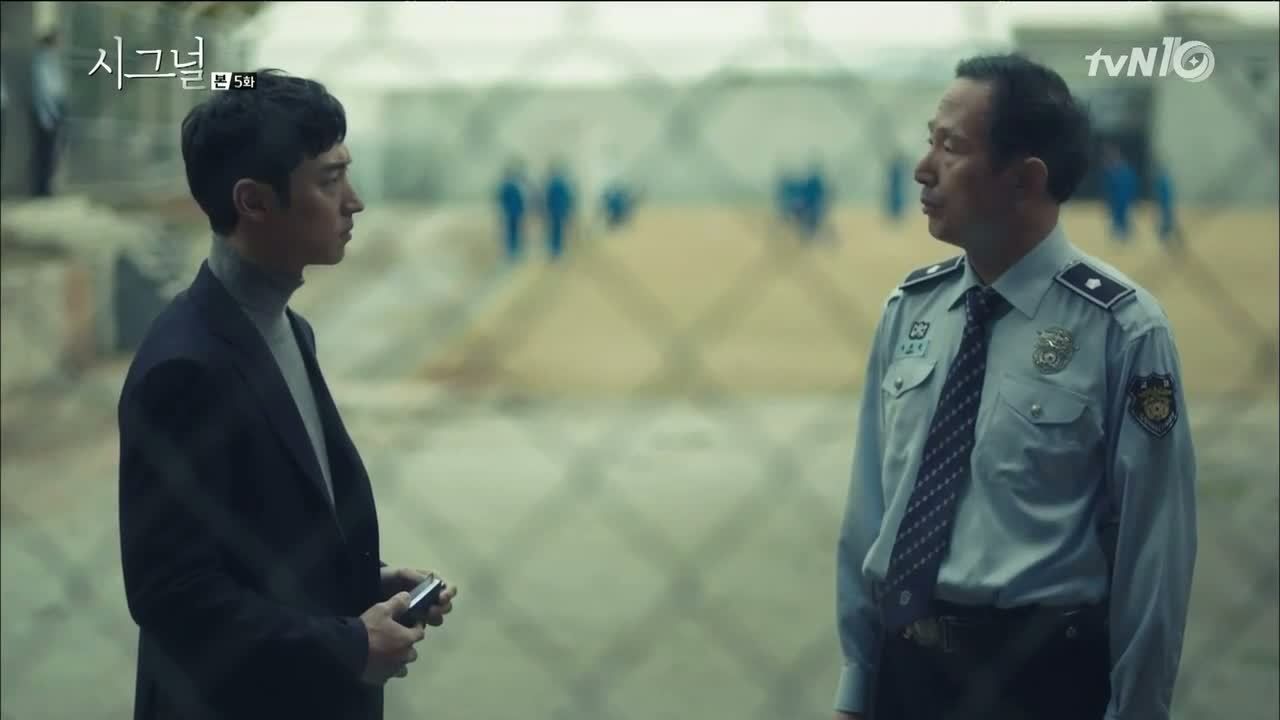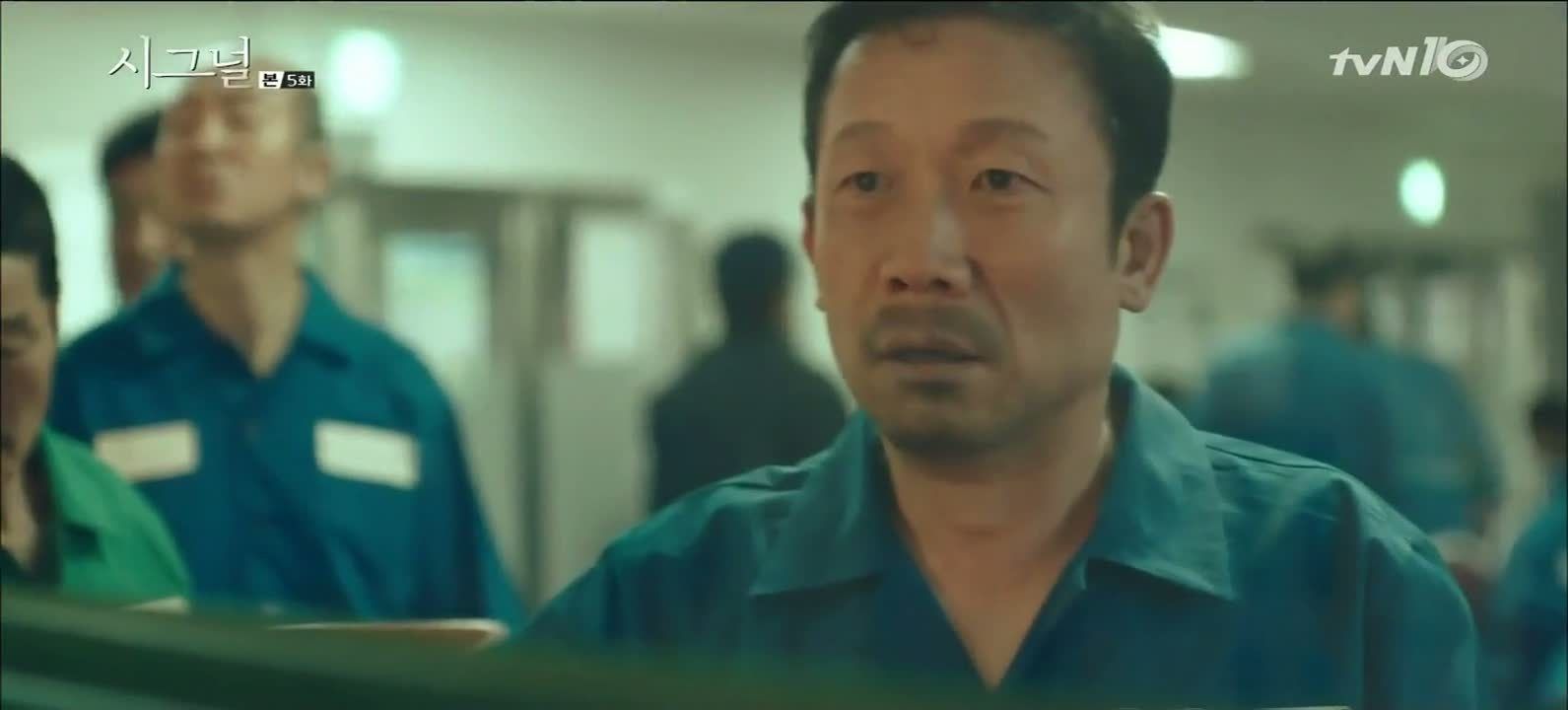 While Soo-hyun and the other cops examine the crime scene, Hae-young visits the jail where Oh Kyung-tae was imprisoned. The prison guard remembers Oh Kyung-tae as a quiet man who picked up some electrical skills behind bars. The other inmates kept their distance because Oh Kyung-tae occasionally launched into a fit.
We see that the trigger was fire, which Hae-young points out wasn't recorded at the time of his arrest. That's when he learns that Oh Kyung-tae's daughter died in a fire.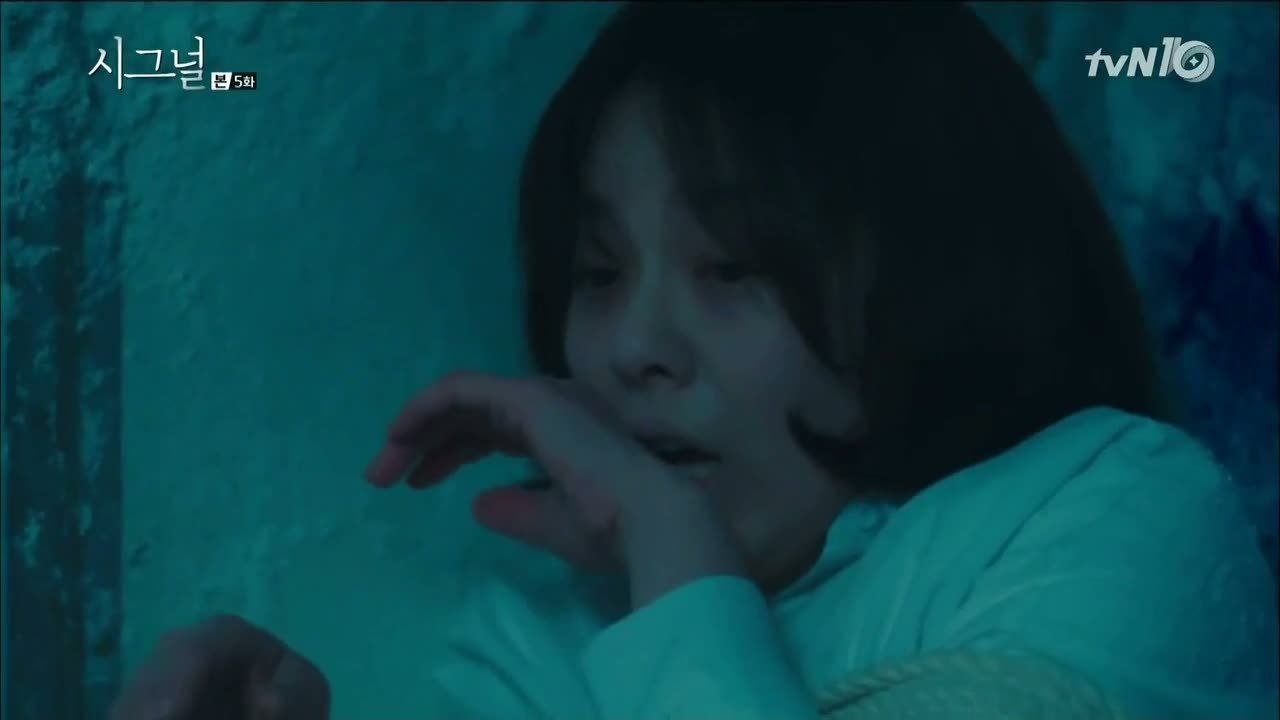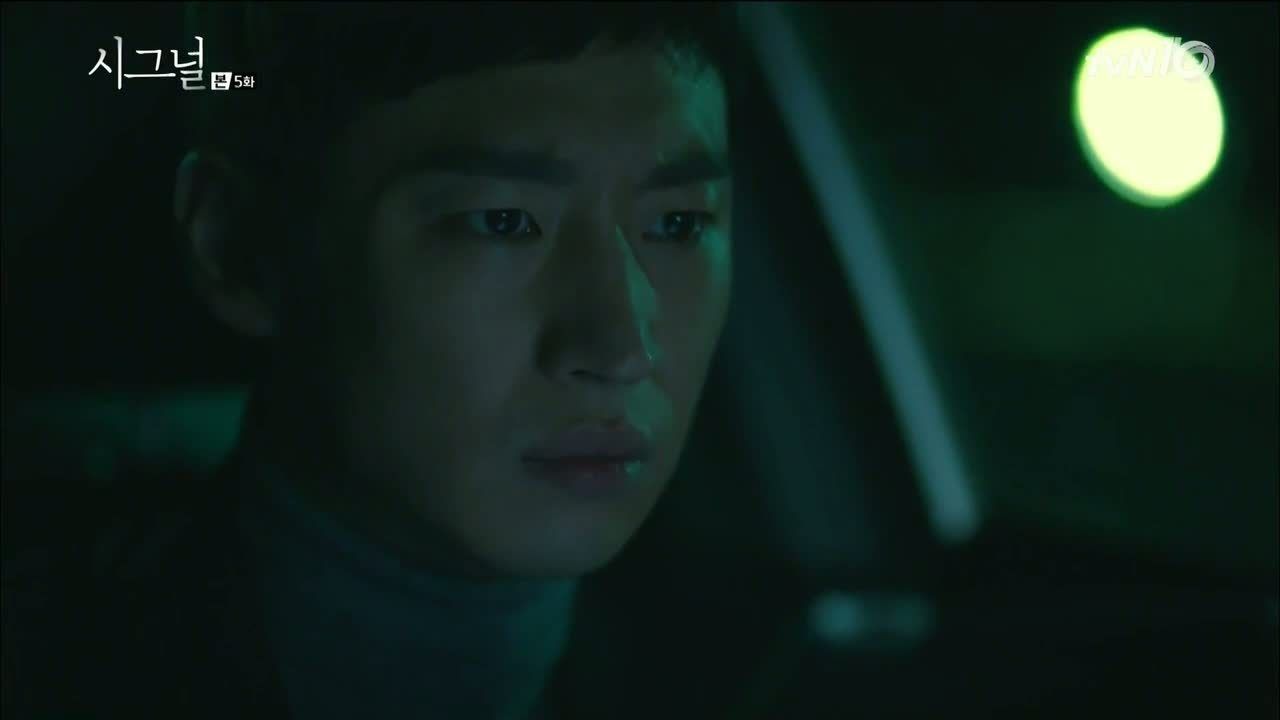 The kidnapping victim wakes in an icebox and is unable to grab the nearby phone without suffering from another stress-induced episode. Her father explains to Soo-hyun that his daughter suffers from PTSD following the collapsed bridge incident twenty years ago.
Even though Hae-young reads up on the collapsed bridge and bus explosion incidents, he doesn't understand what happened back in 1995. When his 11:22 PM alarm goes off, Hae-young anxiously waits for the walkie-talkie to light up.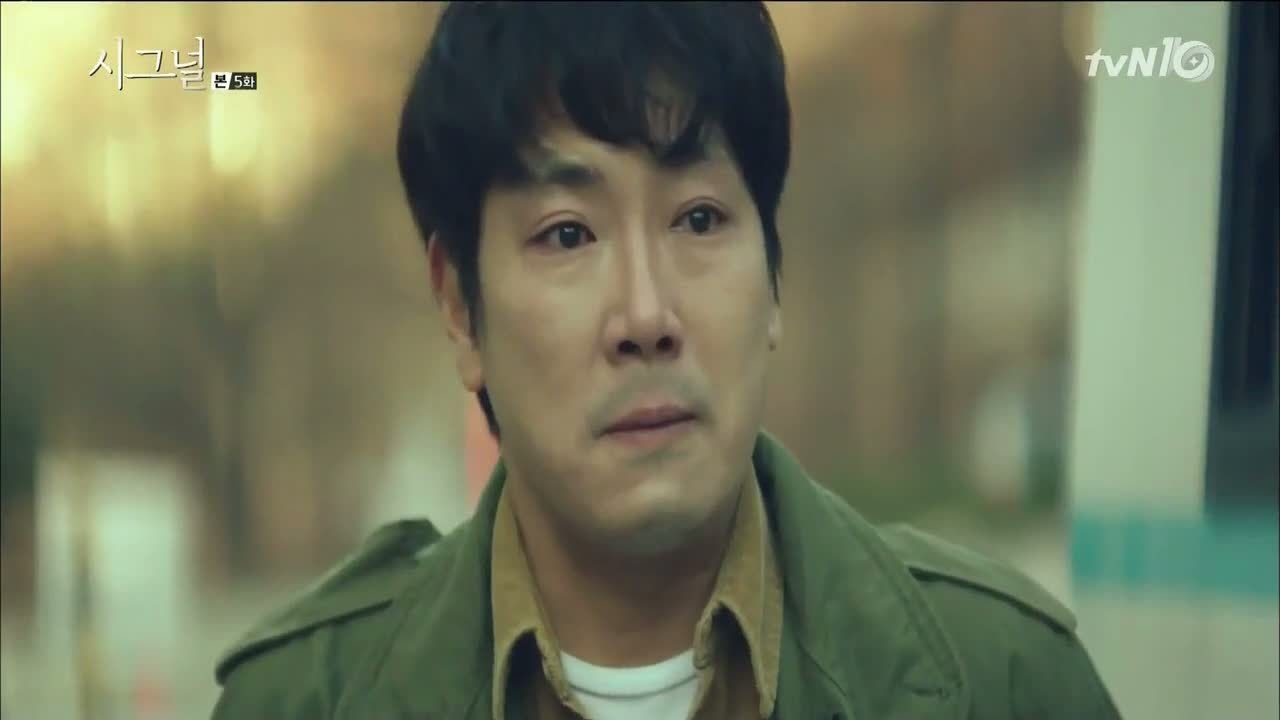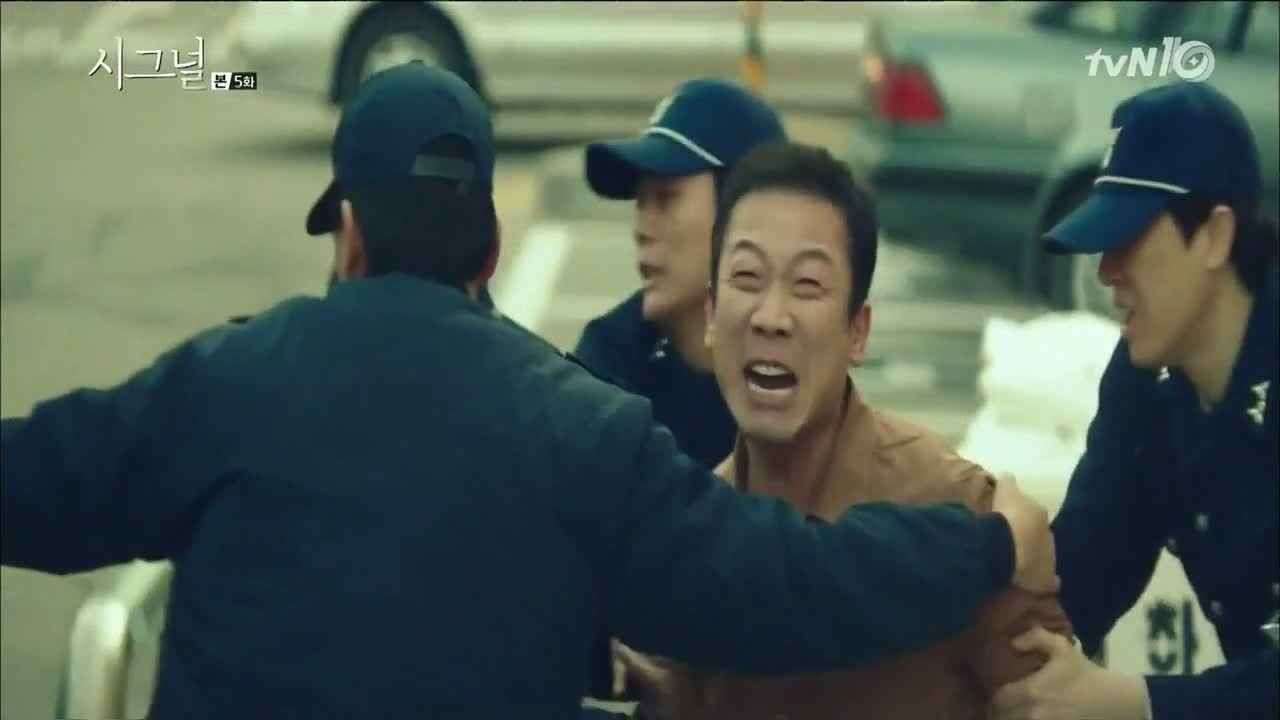 Over in 1995, Jae-han watches Oh Kyung-tae being escorted by the police, and the latter charges at Jae-han when he sees him. "If you hadn't arrested me!" he cries. "If I'd been by her side, I could've saved her! It's all your fault, you bastard!"
Jae-han can only choke back the oncoming tears. Once he's in his car, he inserts the mix tape with shaky fingers. The walkie-talkie comes alive at 11:23 PM, and Hae-young desperately asks what happened.
The past has changed, Hae-young continues—was Oh Kyung-tae the culprit? It takes all of Jae-han's willpower to issue a reply, and Hae-young tells him that Oh Kyung-tae has kidnapped someone in 2015. "What exactly happened that day?"
"We were wrong," Jae-han ekes out. "No… I… I… was wrong. Everything is ruined because of me."
The sobs are caught in Jae-han's throat, and he says haltingly, "These transmissions… should've never started."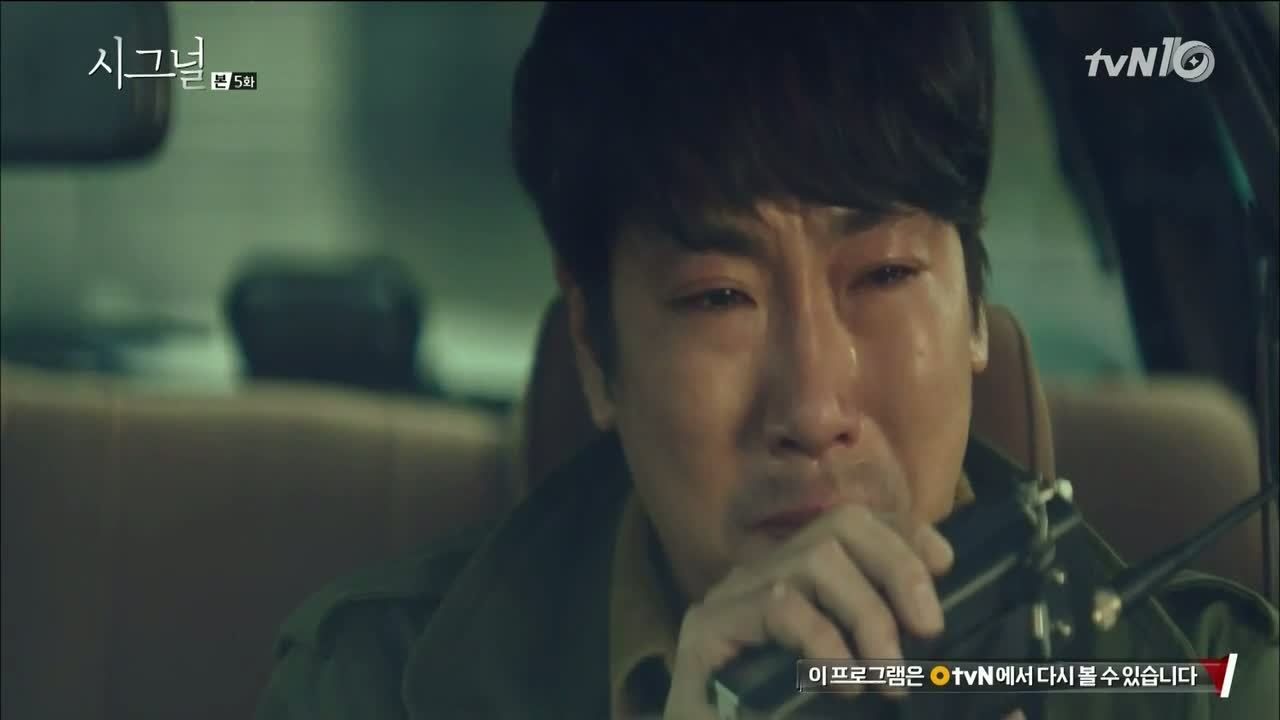 COMMENTS
Oof. Watching Jae-han break down the first time last week was hard enough, so to see him lose another person dear to him is utterly heartbreaking. And unlike the other times when Jae-han had to wait to hear from Hae-young about how the case ultimately turned out, the consequences of this 1995 burglary case was swift and severe.
What's even more tragic is that Jae-han blames himself for the mess that surrounds him now. He'd acted on a hunch he heard from Hae-young, which led to multiple negative consequences including death, a man behind bars for twenty years, and various people suffering from PTSD, just to name a few. The magnitude of that is certainly overwhelming, even if some things were out of his hands. For instance, I'd think that Jae-han wouldn't be responsible for the collapsed bridge (which oddly enough wasn't an event that existed before Jae-han decided to act) and it's difficult to tell whether Eun-ji would've been on that bus in the first place if her father hadn't been arrested.
But if she had gotten on that bus all the same and the collapsed bridge incident had taken place, Oh Kyung-tae would've placed his resentment and grief elsewhere. Then it's possible that he wouldn't have sat in prison for decades and kidnapped a woman days following his release. His change in motive and methods make sense when you take into account his loss of a family member, a considerable factor Hae-young only learned recently.
Speaking of timelines, it would help if we knew what the timeline in the present was, other than being occasionally told that we're still in 2015. Ever since the first episode, I had a hard time placing what month and year we were, especially when the law concerning the abolishment of the statute of limitations was passed. Again in this episode, we were given hints that it was mid-October or early November or that a week had passed between transmissions. To the show's credit, a part of me wonders that we're meant to follow more of the past, as the changes made there affects the present Hae-young lives in. It must still be weird for him to remember past events change overnight, and everyone on his team thinks nothing of it.
Stepping back, I'm glad that Signal has more to offer than just the South Gyeonggi serial murders. The 1995 robberies became personal for Jae-han once Oh Kyung-tae became involved, and it'll be interesting to see if we continue to see the aftereffects on the rest of the cold case squad as we move forward. Not that I wish for anything terrible to befall upon our trusty team, but when you're messing with the past, it's virtually impossible to tell how that might impact the future.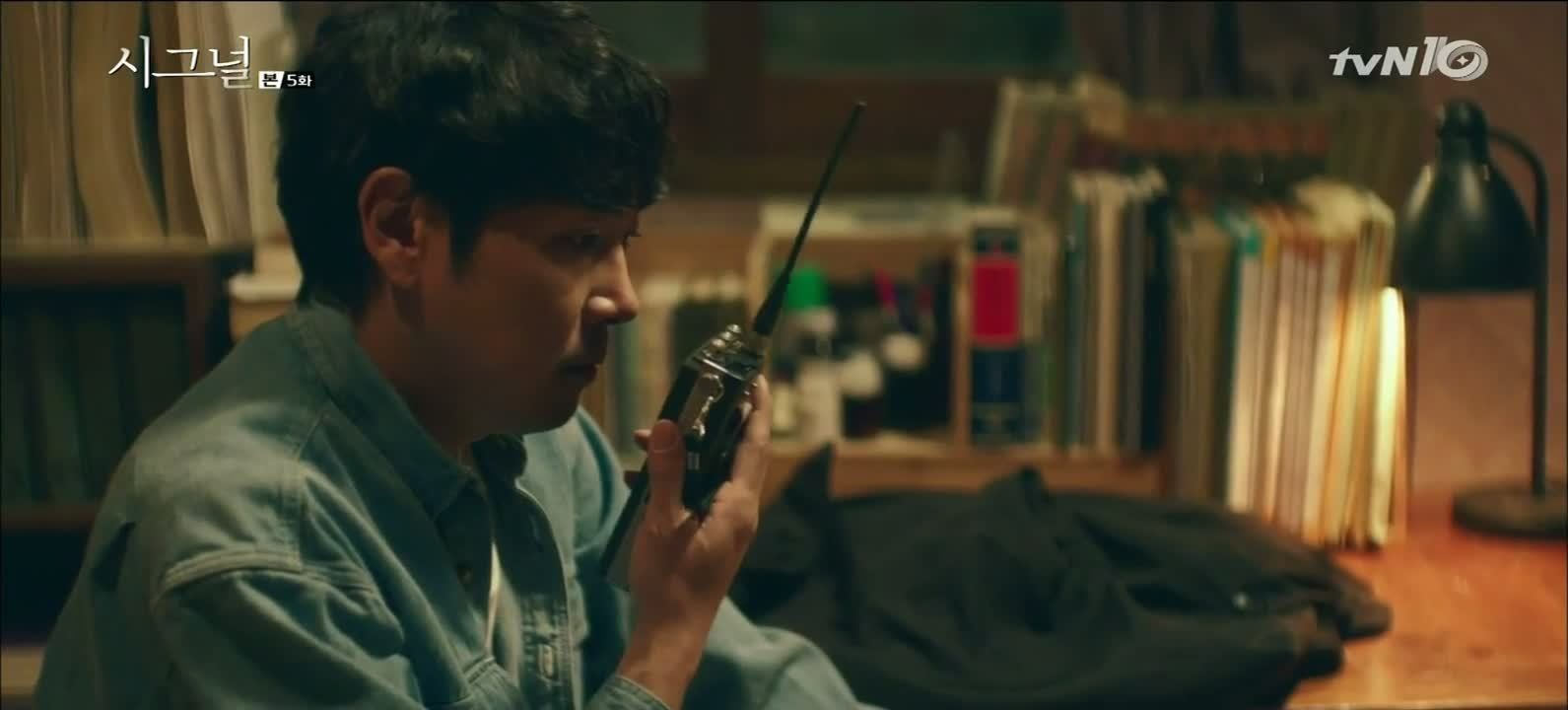 RELATED POSTS
Tags: featured, Jo Jin-woong, Kim Hye-soo, Lee Je-hoon, Signal