[Villains] The mad ladies of the palace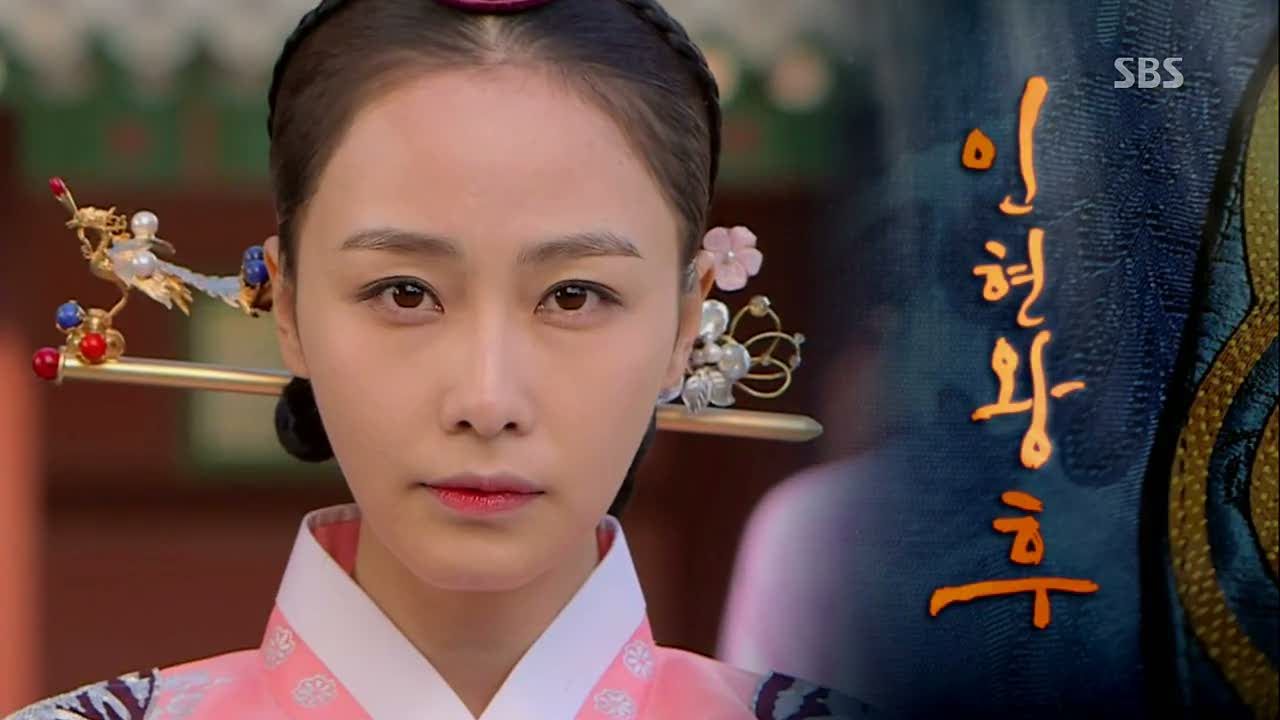 Jang Ok-jung, Live By Love
By Peony
As a sageuk fan, I've always had a fascination with the inner court where the charming, cunning, vicious ladies of the royal family resided. If what's represented in historical dramas is anything to go by, the inner court was rife with political struggles, catfights and battles for his majesty's attention. In short, not an ideal place to live if you craved stability and peace. But in all honesty, I prefer the power dynamics in the palace's inner court to the Soron-Noron drama between mustache-twirling old fogies in the main court. The inner court was glorious to look at. It was full of colors and style; it was dramatic without being boring. If there was a place where the stuck-up ministers were rendered silent, where not even the king's word was law, it was in the inner court.

The Crowned Clown
To survive within those walls, one needed a certain amount of wit and brains. Many of the royal consorts were trained since childhood to play their highly-coveted roles, but regardless of their training or their expectations about palace life, happiness was often ephemeral. Despite all the privilege and luxury, who would want to spend each day praying to sire a royal heir, in constant danger of being cut down by another lady or in fear of losing his majesty's favor? If you didn't manage to secure your own place, it was inevitable you'd be driven into power-hungry green-eyed madness, sooner or later.
The women of the inner court can be divided into three groups.

The Moon That Embraces the Sun
Queen Dowager/Queen Mother
Ah, the esteemed elder of the inner court, the queen dowager and queen mother was the only person who held a certain level of power over the king. Whenever they were caught concocting evil schemes (at least in some sageuks, sorry, to the kind Mama Queens!) their excuse was mostly; "I'm the mother of the king himself! I only want the best for my son!" If you have an evil queen dowager in your drama, it was quite possible that she would be the last villain to go down. In the end it would be revealed that she was the mastermind of nearly EVERYTHING, all because of the unimaginable power she held.
At least in mega-sageuks that ran 50-plus episodes, you got to see their character development more intimately, and in the end, their wisdom would be borne out. She might turn out to be the tough-loving powerhouse behind the throne, with an unwavering loyalty to her family and even one of your favorite characters. In 20 episode dramas? Not so much. Mostly they end up looking like born-a-villain-die-a-villain caricatures. Oh well. You can't deny that they're more fun to hate than those ministers.

The Moon That Embraces the Sun
Queen
More often than not, my heart goes out to this group the most. Queens were usually daughters of wealthy and favored families, separated from their loved ones and married off to a crown prince (or at least betrothed) while still a child. After reaching adulthood, the royal couple might realize that their hearts don't actually lie in this marital contract. If the king realizes his heart doesn't belong to his queen, he gets the luxury of chasing the love of his life–but she doesn't. She might not even care, but everybody around her FORCES her to care, to make babies with a man she doesn't love. Otherwise, her position would be in constant danger and she'd have to bear with uppity concubines. What's more, if her family falls out in favor with the king's family, she'd have to either give up her position or silently watch on as her family suffers, all alone.
It's enough to make the sweetest and most upright woman turn evil.

Dong Yi
Concubine
The life of a royal concubine could be tough. Concubines typically ranked quite low in the pecking order so life was a constant game of survival–think cutthroat, constant scheming to receive or retain the favor of the king. It also seems like the closer a concubine got to the throne, the more evil she would become. When even a palace maid can rise to be a royal concubine and have her son named crown prince, no one could be sure of their position. I'd say they're the prettiest group to look at to boot. In order to catch the king's eye (and also because there's not much to do in the inner court other than hold unofficial fashion contests), concubines had A+ fashion game and they typically adorned themselves with bright clothing and hairpins. The epic sageuk Dong-yi is one instance of the ways women managed to set themselves apart while staying within the parameters of traditional fashion. The "good" concubine Dong-yi never seemed to waste the treasury funds and wore the same hairpin forever and outfit for days, while the "evil" Jang Hee-bin wore differently shaped phoenix hairpins and outfits every day. There is no shortage of concubines in sageuks, which means gorgeous hanbok and hairpins galore. It's a bit shallow of me I guess, but you can't stop me from going all YAAAAY and soaking in the beauty. After all, if you're going to be evil and mad, do it with style!

Cruel Palace

RELATED POSTS
Tags: Theme of the Month