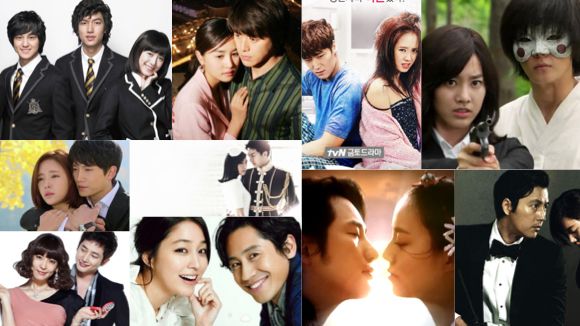 girlfriday: We promised more Dramabeans Top 10s and now we're back! Year-end shenanigans kept us busy for a while there, but it's a brand new year and there are many more dramas to be watched!
javabeans: Our last Top 10 focused on friends who became lovers, so what better counterpart than ye olde dramaland favorite, enemies to lovers? There's just something to be said about that crackling energy in the air, the bicker-bicker-bicker back-and-forths, the sparks that start out full of anger and hate before turning to the happier kind…
girlfriday: …Mind you, this is no model anyone should be endorsing for real-life romance, but sometimes hate is irresistible.
javabeans: The bickering courtship is a staple of dramaland and you'll find it in just about any romance story, so we had to narrow our focus down for this list—we skipped the couples whose initial conflict was relatively mild and focused on couples who had a particularly antagonistic dynamic, otherwise we would have had a Top 100 list instead.
girlfriday: Yes, we went with hate in the form of high treason, deep-seated betrayal, generations-long animosity between families, or just plain hatey vitriol. In other words, the foundations of any healthy, long-lasting relationship.