Hong Sisters idol drama to be led by Jang Geun-seok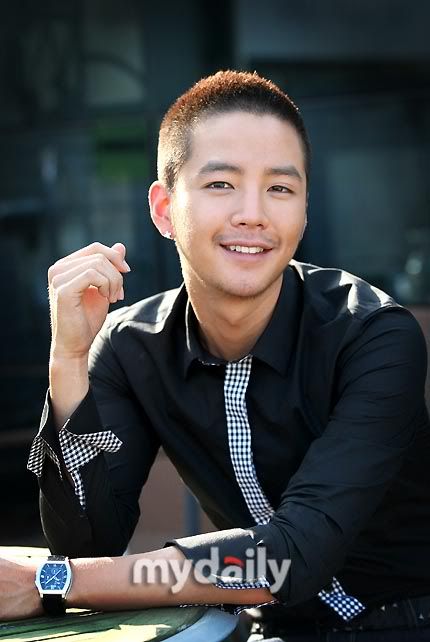 Looks like the Hong sisters scriptwriting team enjoyed writing for Jang Geun-seok in their drama Hong Gil Dong, because the young star has just been cast as the lead in their new drama series. The writing duo (Hong Jung-eun, Hong Mi-ran) are following up their string of hits (Delightful Girl Chun-hyang, My Girl, Fantasy Couple, Hong Gil Dong) with the idol-themed series You're Beautiful [미남이시네요].
You're Beautiful follows teenage pop idol group members and their growth, love lives, and conflicts as they progress in their careers. Jang plays a young simple country boy who becomes part of a idol boy band.
When the project was first announced, there was some speculation as to whether the production would cast actual idol stars in this drama, perhaps as a natural springboard for some pop singers wanting to make the crossover into acting (such as DBSK's Yun-ho in Heading to the Ground).
Of course, that also led to worries that we'd be faced with another case of idol stars making awkward acting debuts when headlining dramas (see: Kim Hyun-joong in Boys Before Flowers, Se7en in Goong S). I think Jang Geun-seok is the perfect choice, given that he's about the closest thing we have to an idol star who can actually act. As we know, the guy enjoys a spectacle, has outlandish fashion sense (see exhibits A, B, and C), can sing (pretty well, actually), and has attempted to rap (somewhat less impressively). He's halfway there already!
You're Beautiful is scheduled for its premiere in October. It will follow SBS's current Wednesday-Thursday series Swallow the Sun, and marks Jang Geun-seok's next drama project follwing last year's Beethoven Virus.
Via E Daily
RELATED POSTS