Upcoming rival dramas hold first rehearsals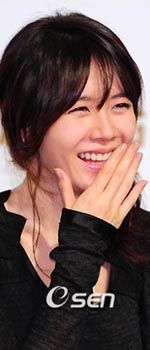 Two upcoming romantic-comedy dramas will be competing head to head when KBS's Cinderella's Sister and MBC's Personal Taste premiere on the same day. Both dramas also recently began work with their first script rehearsals, soon to be followed by first shoots.
Granted, I'm aware that a big chunk of this hype is purely that — hype built up via press releases and the media. But still, I'm going to take it as a good sign that both productions are said to feature wonderful chemistry between their lead couples, who are (in order of their photos above) Lee Min-ho and Sohn Ye-jin in Personal Taste and Moon Geun-young and Chun Jung-myung of Cinderella's Sister.
Cinderella's Sister held its first script reading a week ago, on February 12, in the Yeouido district of Seoul. The day brought together its four main leads (which include Seo Woo and Taecyeon in addition to Moon and Chun), as well as the veterans in the supporting cast, led by Lee Mi-sook in the role of the stepmother. A rep from production company A Story said, "There's no need to talk up the quality of acting skills of the 'premium actors' gathered here, and their enthusiasm during the script rehearsal was explosive."
The four younger cast members had previously met and bonded over makgulli, a Korean rice wine, which is featured in the drama as Moon's father (Kim Gab-soo) runs a makgulli business. Moon's character is described as an "ice princess" for her cold exterior, while bubbly Seo Woo is instead a "princess of laughs."
Several days later on February 17, Personal Taste held its rehearsal at the Ilsan Dream Center. Sohn Ye-jin arrived early and busied herself reading over her script, while Lee Min-ho's fans came to Ilsan to deliver snacks to the team in support of their star. In addition to Sohn and Lee, also in attendance were supporting actors Kim Ji-suk and Wang Ji-hye as the main love rivals, Ryu Seung-ryong as a senior architect, as well as Jo Eun-ji, Jung Sung-hwa, Ahn Seok-hwan, and Bong Tae-kyu.
The rehearsal was a second meeting for Sohn and Lee, who had met after both were cast. The production boasted of the couple's commitment to character and "fantastic chemistry."
PD Sohn Hyung-seok said, "Today's script rehearsal was a chance for us to acquaint ourselves as we talked with one another. The process may be tough, but I hope we can enjoy the work and achieve a good result."
Personal Taste followed the rehearsal with poster shoots on the following day. Both dramas premiere March 31. (SBS's Wednesday-Thursday contender will be Kim So-yeon's Prosecutor Mata Hari, which premieres a little later in April.)
Via Star News, My Daily, MHJ21
RELATED POSTS
Tags: Chun Jung-myung, Cinderella's Sister, Lee Min-ho, Moon Geun-young, Personal Taste, Sohn Ye-jin