Dr. Champ makes do with fake Taereung
A few more stills have been released of SBS's Dr. Champ, which stars Kim So-yeon and Uhm Tae-woong as orthopedic surgeons at the Olympic training facility, Taereung National Village. Jung Kyeo-woon is a national judo athlete who trains there and develops a romantic storyline with Kim. In these stills, Jung's character saves his doctor (Kim) from being injured in a hit and run.
Jung has been practicing judo for upwards of six hours daily, while Kim said, "I've always wanted to play a doctor at least once, so I'm very happy to take off the prosecutor's robe and put on the doctor's gown. In order to portray the various aspects of the medical profession realistically, like treatment and surgery, I'm studying really hard."
One disappointment for the crew is that the real Taereung has denied their request to film at their site. According to one production rep, Taereung is busy preparing for the upcoming Asia Games that will take place in Guangzhou, China. Taereung reportedly said that if not for the Games, they would have readily agreed. However, shooting would possibly impede the athletes' training and ultimately they couldn't accommodate the filming crew.
Instead, the production is faking Taereung and filming at Yongin University, which is called the "judo mecca." The rep expressed disappointment because using the real location would have added another layer of reality to the drama, but is satisfied with their mock Taereung.
In addition to Kim, Uhm, and Jung, the cast also includes Cha Ye-ryun as a swim coach, Kang So-ra as a swimmer, Jung Seok-won and Shindong as judo players, and Song Ji-eun as a friend and possible love interest to Jung.
Dr. Champ will follow I Am Legend and premieres on SBS on September 27.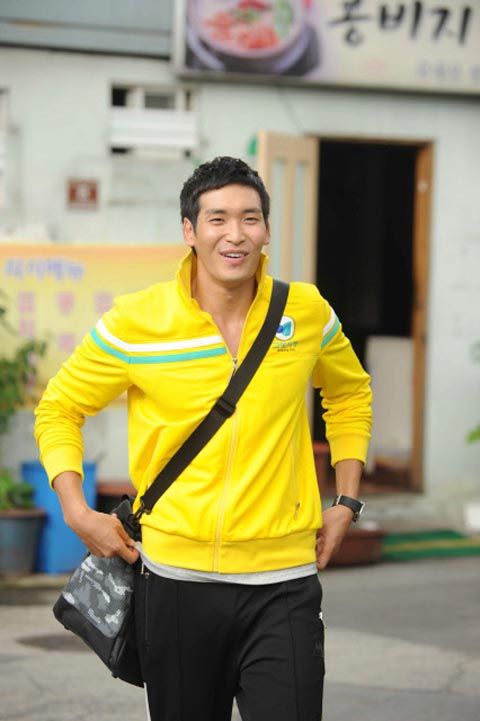 Via Sports Chosun
RELATED POSTS
Tags: Dr. Champ, Jung Kyeo-woon, Kim So-yeon