New stills from the set of My Princess
More stills are out from next year's romantic comedy drama My Princess, starring the very very pretty pairing of Kim Tae-hee (IRIS) and Mr. Hand Towel himself, Song Seung-heon (East of Eden).
The top three images are from the drama's December 1 outdoor shoot, where the two leads watch a movie together out in the front yard of a vacation home. Since she's a cheapskate commoner and he's the rich one (of course!), I'm guessing it's his place.
The second set of stills are from an earlier shoot, which took place last month. That scene will be seen in the first episode and depicts the couple's first meeting.
Despite the amount of snark this drama (easily) generates, I have to say I'm looking forward to seeing how it pulls off its premise (or doesn't): that an ordinary university student suddenly discovers she's a princess. Will the drama employ some fantasy element, like Goong, that allows modern-day Korea to have a princess? Or are we in for a Princess Diaries setup where she discovers she's the daughter of some other country's royal family?
Plus, making her a princess puts her on somewhat more equal footing with the Prince Charming hero, which saves it from being a total Cinderella cliche. Song plays the chaebol businessman diplomat (not even making that up — what, they couldn't just pick ONE stereotypical character and had to cram three in one?) who falls for her. (Technically, he's a diplomat who works with foreign royalty, who is also a second-generation chaebol and the sole heir to a major corporation.)
The drama takes up the dreaded Wednesday-Thursday MBC timeslot in January, following the currenly airing Home Sweet Home.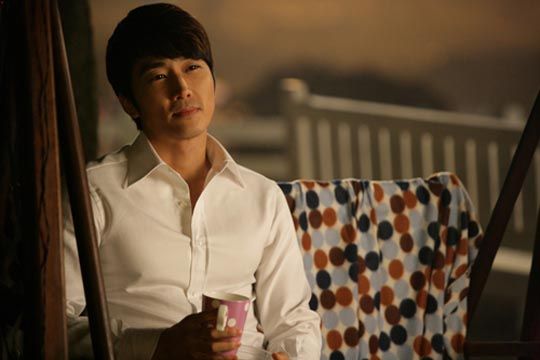 Via Hankook Ilbo
RELATED POSTS
Tags: Kim Tae-hee, My Princess, Song Seung-heon