King of Dramas: Episode 9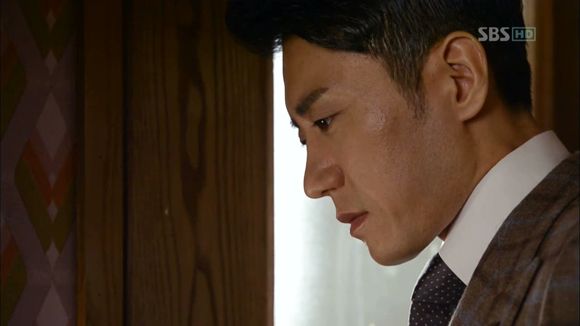 We've got everything we need to get this show-within-a-show on the road, except for that all-encompassing mother of all obstacles: Money. The new Big Bad isn't messing around, and he's just one of many (many!) standing in Anthony's way. Poor guy can't catch a break. Will this production ever see the light of day?

EPISODE 9: "Battle of Red Cliffs"
It's the same song and dance with Kenji pulling out funding for Kyungsung Morning, and he's able to do so because shooting was set to begin today – so since it isn't, Anthony is in breach of contract, even though he had a verbal agreement with Kenji's father over the production delays.
On that note, Kenji tersely reminds him that he's the chairman now, and with big boy pants come big boy rules. They all leave, but not without Empire's Chairman getting in a jab to Anthony that he's won this round.
After a short lecture backstage, Director Goo escorts Hyun-min and Min-ah into the press conference, to the relief of everyone involved with the production.
Meanwhile, Go-eun asks Anthony about what just happened, since she saw the exchange. He storms off without a word.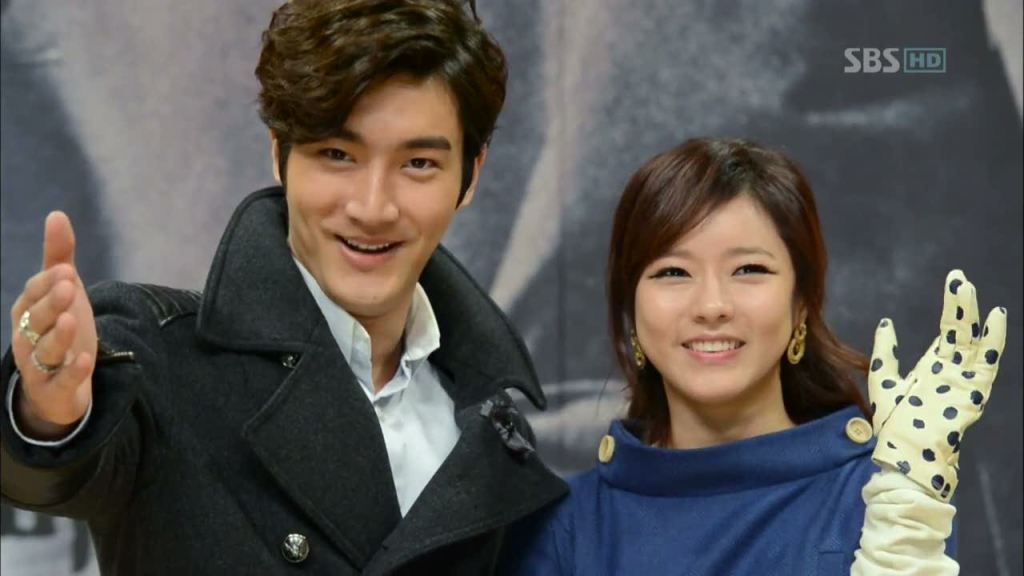 During the conference, Hyun-min acts outwardly gracious toward Min-ah, despite the two sharing barbs beneath their camera-friendly smiles. Go-eun fidgets the entire time next to Anthony's empty chair.
We find him at Kenji's house, asking for the real reason behind the fund withdrawal. Kenji claims it's because he has no interest in the drama, and wants the initial investment (a little over $3.1 million dollars) returned.
Anthony doesn't flinch in assuring that he will return it, but he wants to hear what his father has to say first. Kenji gives him the go-ahead since Watanabe is spending his final days in Korea.
Unfortunately, Watanabe dies in the hospital moments before Anthony arrives. His wife, Akiko, hands Anthony a note from the Chairman expressing acknowledgment of his wrongs in life along with his regret at being unable to see the drama he so wanted.
As Watanabe's body is wheeled away, Anthony thinks to himself: "Even if the Chairman wasn't able to keep his promise, I will keep mine. Even in hell, you will get to see Kyungsung Morning."
CEO Oh updates Empire's Chairman on Watanabe's death, which means that Anthony's investment is now gone. The Chairman isn't happy enough with this, and proposes that they block Anthony from getting any new investors.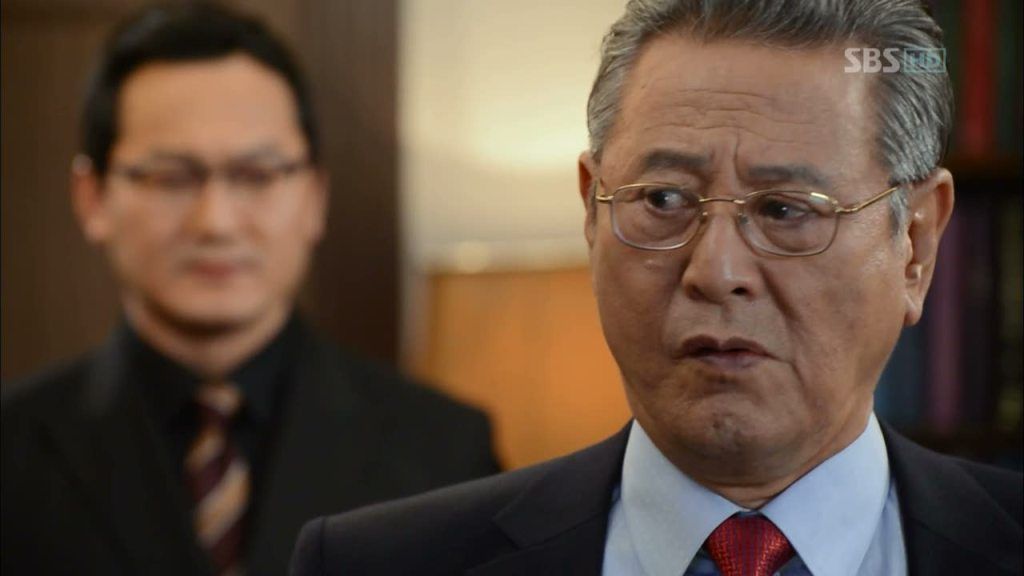 Which is why it throws me for a complete loop when CEO Oh asks, "Is it really worth it to go to that length because of Anthony?" What? Who are you, and what did you do with CEO Oh?
Regardless, the Chairman insists that he won't be happy until Anthony is dead.
The World Team frets over how they'll miraculously get the investment money they'll need to film, but Anthony isn't concerned as he acts the part of a proper general rallying the troops: "That's right. We need a miracle. However, a miracle is not something you wait for, but something you make."
Go-eun smiles, so proud of him. Aww. He displays nothing but confidence in handling the problem, and boosts team morale as he lays out his plan – they'll use the remaining investment money they have for a successful first shooting, and in the meantime, they'll work on getting loans while putting their drama as collateral.
"Rather than waiting for a slow death next to an oasis which is drying up, we should run to the end of the horizon with all the strength we have left," he tells them. Onward, to a production montage! (Because everything's better in a montage.)
Meanwhile, Anthony works on getting loans, but every financial firm rejects them. They've been blackballed by the Chairman, and I'm sure Anthony realizes as much.
The lack of funding causes problems on the first day of shooting, since the whole team is out at the beach with no ship. Dong-seok explains it's because the ship wants twice the price agreed upon in the contract, which is out of their budget. This reeks of the Chairman's involvement.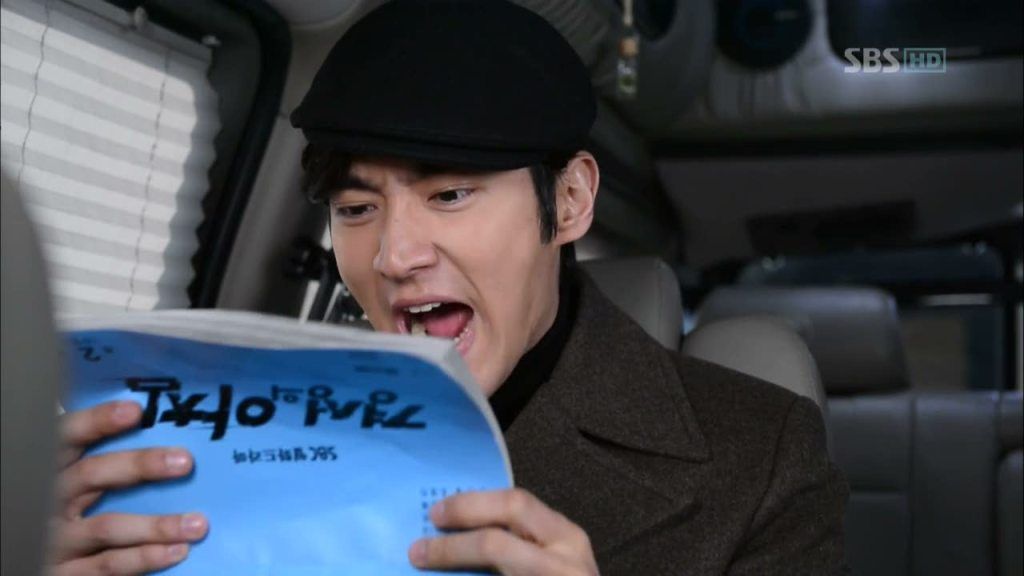 Hyun-min waits for shooting to begin in his celebmobile, and it's hilarious how he's making his manager keep a scorecard of how many scenes Min-ah is in compared to him. (So far, she's up by one. The horror.)
"Does this make sense?" Hyun-min whines. "She said she would write the script for me! Kang Hyun-min!"
Everyone, including Director Goo, finds out belatedly that their investment has been cut off. Min-ah does not look pleased, but Director Goo is confident that Anthony will find a way and calls it a day.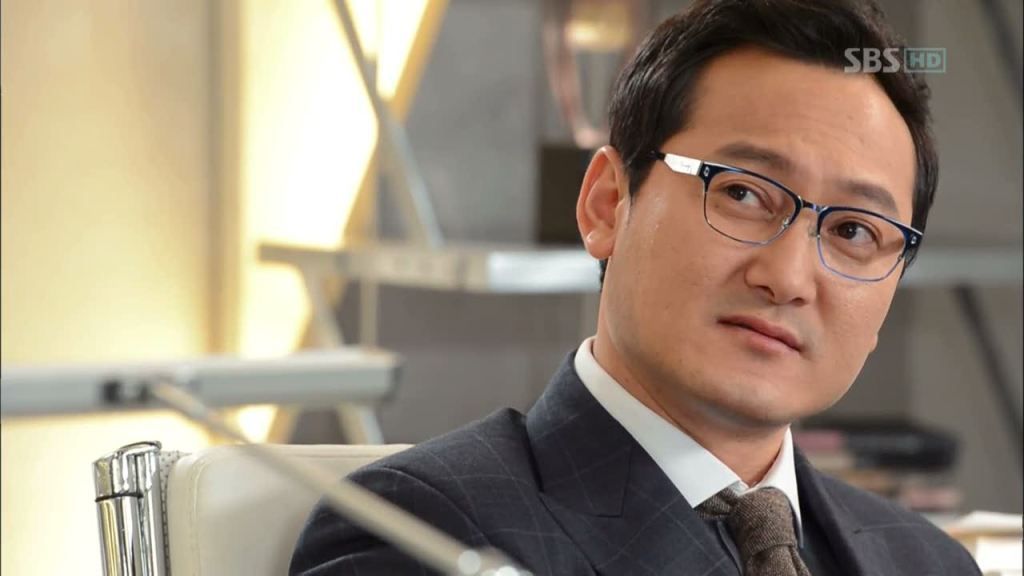 To no surprise, we find out that CEO Oh was behind Anthony's lack of ship. Now even CEO Oh's minion is all, Is it necessary to go this far? Did everyone take a conscience pill today? CEO Oh's must have worn off already, since he claims he did it so that SBC would know that Anthony lost the investment.
The issue is discussed at the next meeting with Director Nam, who offers to pay the license fee for the first episode (roughly 300k) to Anthony in advance, but that's all the help he can offer.
Min-ah calls Anthony to ask about the investment, though her tone is soft and concerned. She stops him from hanging up by calling him "Oppa," and asks if he remembers what they talked about one Christmas.
Anthony doesn't take the bait, and simply tells her to prepare for shooting. She reminisces about that Christmas, where she'd lied with her head on his lap, calling him oppa as she dreamed about one day becoming a top star.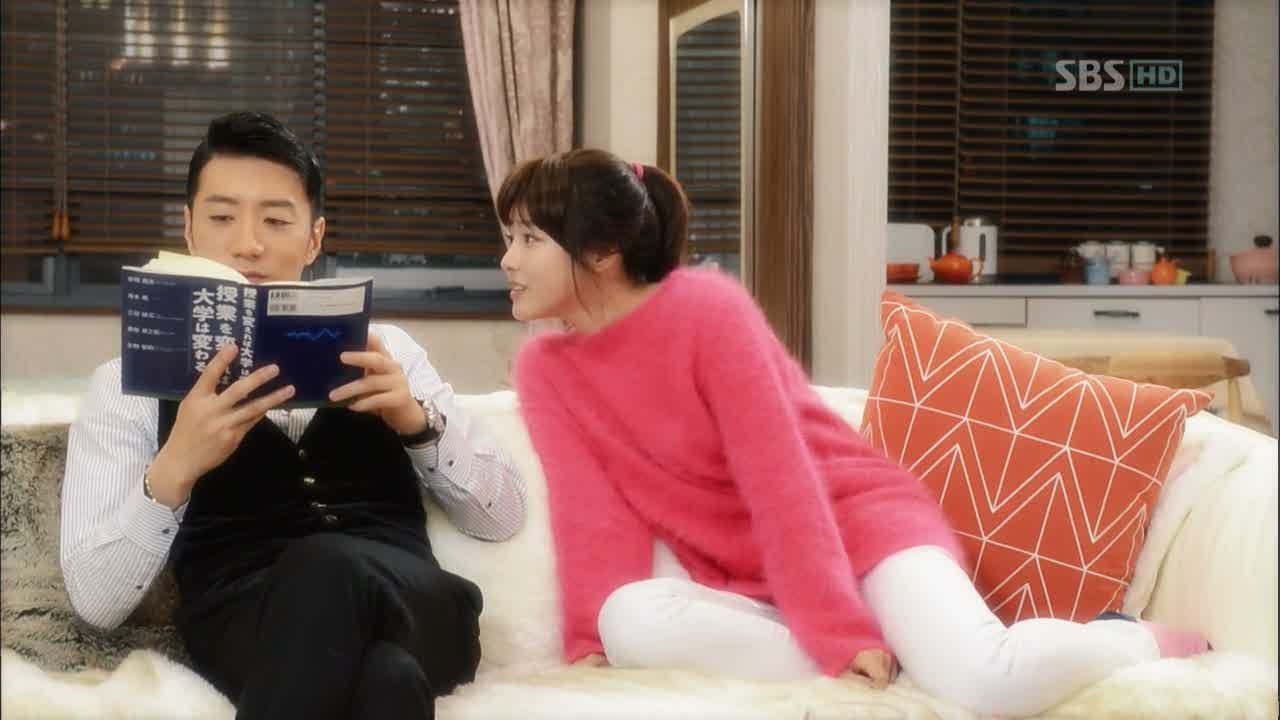 "Once I become a famous top star," she'd begun, "if I become someone who can help you, someone who's strong and powerful… When that time comes, will you accept my help?"
Anthony had almost scoffed, claiming that such a day wouldn't come. "There's a lot you still don't know about me," he'd said as he stroked her cheek lovingly. "Like what kind of person I am."
Back in the present, Min-ah fights back tears as she tells her manager to contact CEO Oh.
Meanwhile, the World Team tries to stop Anthony from going to a loan shark, knowing that the interest rates would ruin them. Interestingly, it's revealed that getting in trouble with debtors is what caused Anthony to go bankrupt before and lose his house.
There's no stopping him, and he ends up with the shady Chairman Jang, who swiftly refuses to give Anthony a loan of such magnitude. Anthony can't offer up any collateral but himself, to which Chairman Jang sneers that he's worthless.
Anthony begins to get dragged out by a minion, which is when he turns desperate, begging for the loan at the cost of his internal organs, his scalp, a lifetime of slavery. The thing is, he means it, and it's frightening and sad to see Anthony go to such extremes.
Even when the minion lets go, Anthony crawls back to Chairman Jang on his hands and knees. You know it's bad when your loan shark gives you advice – and this time, he tells Anthony that human ambition is crueler than money, and that he has to throw that away if he doesn't want to ruin his life. Loan denied.
Anthony then turns to seediest of loan sharks, only to be denied time and time again. He eventually ends up crying just from the frustration.
All these money troubles spur him into a flashback of his childhood, where he'd been beaten by his teacher repeatedly for being unable to pay his school fees, only to go home to his blind mother and the barest of meals.
Crying, he asked her, "Why are we so poor?" He'd promised then that he would never live like his mother, that he would earn money like crazy.
Back in the present, the promise that he's now breaking hits him hard, causing more tears to flow despite his best efforts to hold them back.
Go-eun spies him brooding on his rooftop from her own, and heads in like she's about to visit him. Which is why it's surprising when it's the Chairman who walks through Anthony's door to gloat.
Even Anthony is surprised that the Chairman would go so far to ruin him, even though the Chairman replies that it's because he knows Anthony's mettle more than anyone else. So I'm sure that's why crushing Anthony is so important – he has to make sure Anthony can't get back up again, even with his tenacity.
But, he at least reveals what he wants: Kyungsung Morning. In return, he'll pay Anthony decently for it along with the investment money he now owes Watanabe. Eek. This could be bad – Anthony might want money more than he wants to produce that drama.
Go-eun overhears the exchange in what is swiftly becoming a trademark of hers, but he once again passes her wordlessly. She goes out in the rain to stop him, asking flat-out if he's going to go to the Chairman.
Then, in a surprising move, she slowly lets go of his arm as she tells him: "Go. Go take that money." She's not pulling some reverse psychology trick, either – she can tell how much he wants/needs it, and is showing her support for whatever decision he chooses.
As an added bonus, she says she'll quit Kyungsung and start over with him, adding cheerfully, "We've made it this far. We can try again. It should be all right if I write another great piece." Aww, Go-eun. So sweet.
Anthony considers her for a long while before he murmurs, "I'm sorry." Then he's off to the Chairman's house.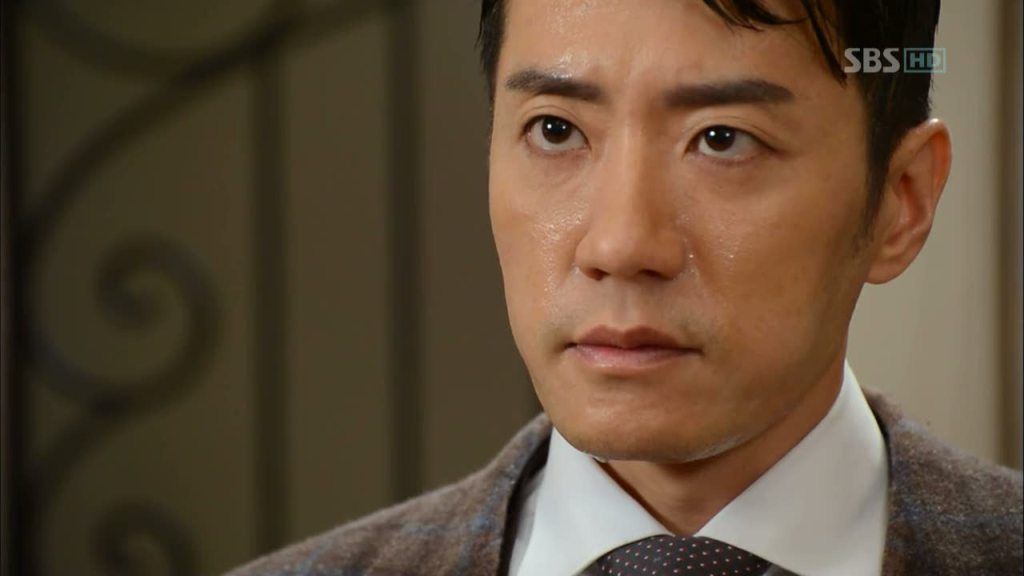 Only, he's there to reject the Chairman's offer, claiming that he would sooner die before handing Kyungsung over to him. He likens the Chairman to a warlord named Cao Cao from the Three Kingdoms period of Chinese history, mentioning specifically his defeat in the Battle of Red Cliffs. (And there's your episode title. Go figure!)
"You think you can win over me?" the Chairman challenges.
"Do you think I will lose?" Anthony fires back. Commence fist pumping.
After Anthony's gone, we get a surprise reveal… of Director Nam with the Chairman? What what? Director Nam's not a bad guy, is he? He can't be!
Go-eun is still waiting outside for Anthony when he gets back, only to be chided for not taking care of her health: "Don't you know that for a writer, good health is money and time is money?"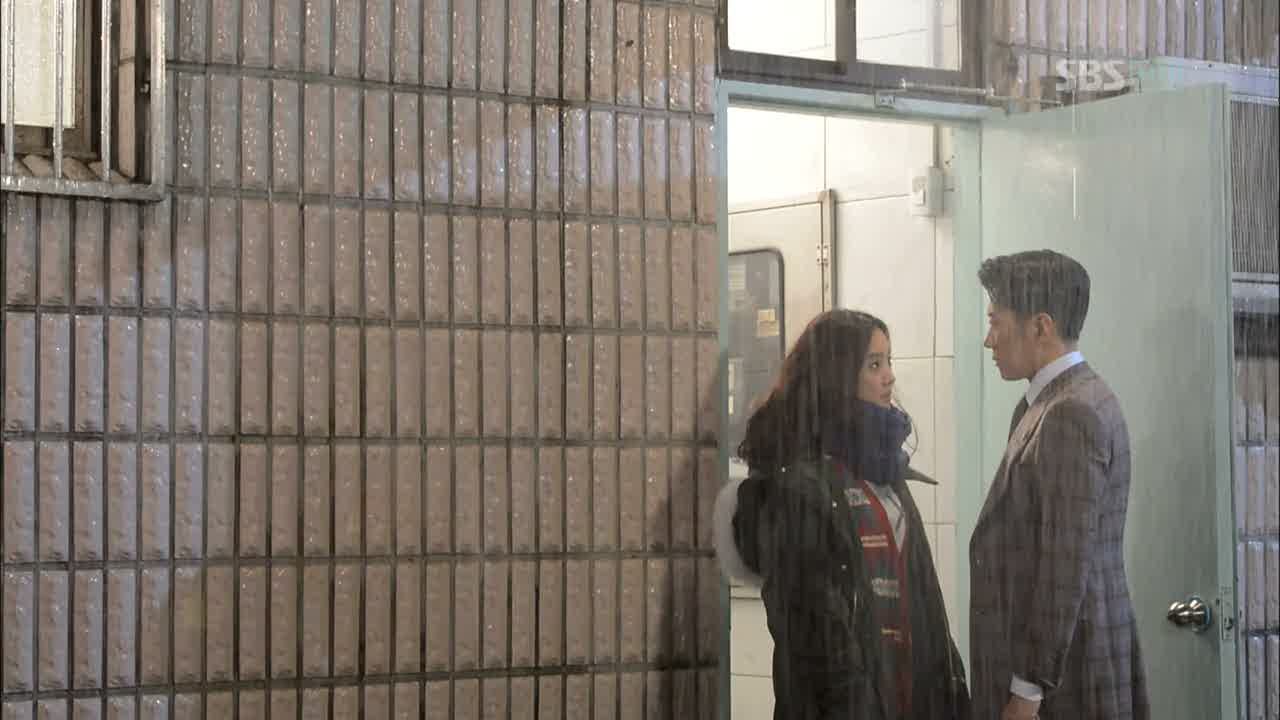 She keeps quiet, waiting for his answer. He meets her gaze and admits: "I decided to fight." Like he'd told her on the rooftop. When she asks him if they have a chance to win, though, he can't answer.
Meanwhile, Min-ah meets with CEO Oh to find out whether their hindrances have been his doing. He admits to knowing her feelings for Anthony, and claims that this time it was the Chairman's doing, not his.
The next day, in the most adorable moment, the World Team hands over their salaries to Anthony to help with the production costs, with Go-eun contributing the most – including the initial money he gave her for the script and some of her personal savings.
To top it off, Director Goo gives his director's fee back. "You can pay the interest with the next drama," he tells Anthony, and everyone smiles. Awww. It's like gooey and heartwarming and adorablesauce all in one.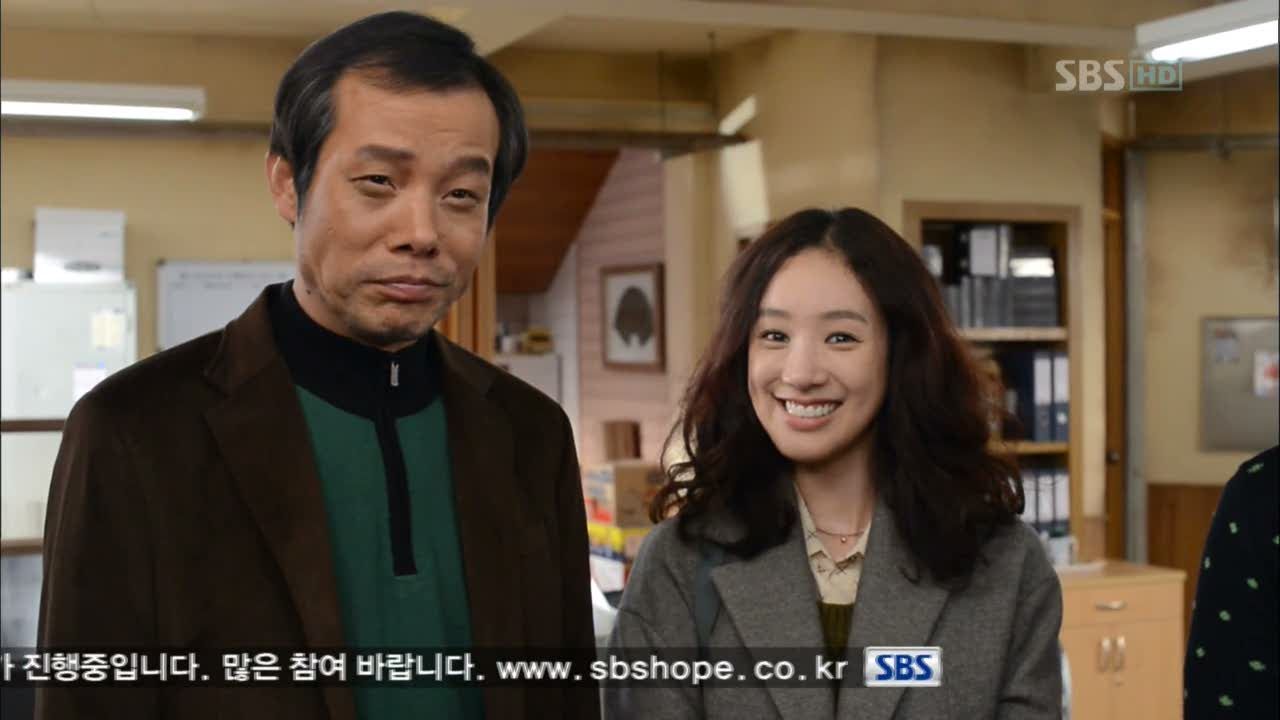 Anthony takes a long look at his teammates, and though he doesn't say it, you know he couldn't be more proud. And he literally doesn't say it, instead opting to go with: "Do you think I'll be grateful with this? Please, just make sure you can look after your own selves first." Ha.
The sweet music abruptly cuts off, and everyone's eyes go wide as Anthony storms off. Go-eun: "Don't worry about it. A person can't change that easily, after all."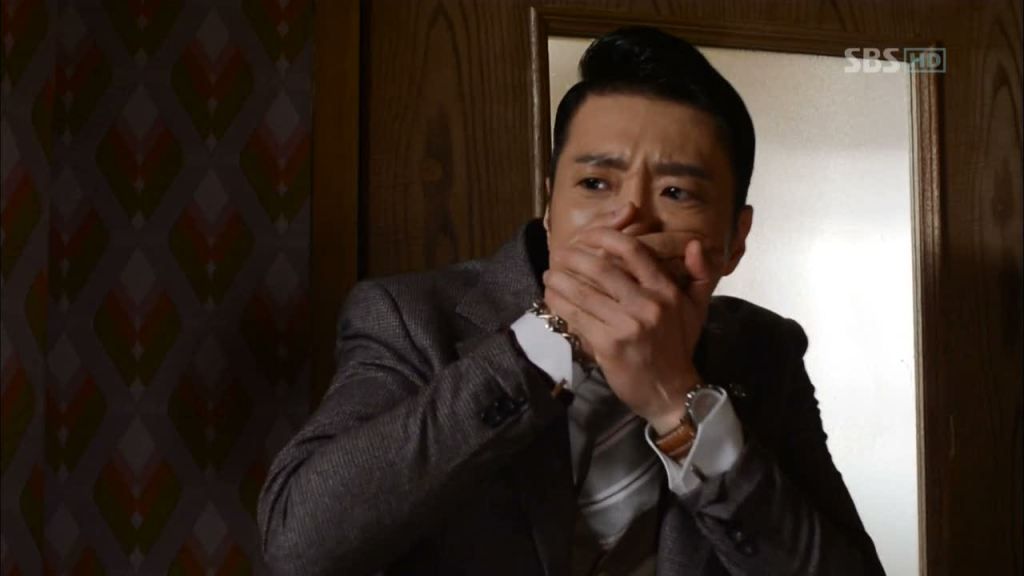 But then Anthony escapes to his room, literally barely able to hold himself back from sobbing.
If they hadn't undercut this moment with comedy, I'm pretty sure I'd be a crying mess, which was my first inclination. The love of his team affected him that much, and in order to fight the urge to cry he goes for his anti-depressants. Anthony, if there was ever a good reason to cry, this is it. Embrace it! Embrace the love!
Meanwhile, Go-eun asks Hyun-min if she can borrow some money. HA. I love their not-friendship. She explains that most of their initial investment went into paying his salary, so if he could lend about one million dollars…
"Stop!" Hyun-min says, before she can go further. He looks at her curiously and asks if she likes Anthony – after all, he's the one without money, and she's the one looking for it.
She's flustered momentarily before she gives a practical reply: "My drama is about to be wrecked. Is that so strange?" She appeals to him as the lead of Kyungsung to take one for the team.
After some deliberating, Hyun-min decides to lend Anthony the money. His agency president calls Anthony with the news, but Hyun-min rethinks his decision and decides to keep the money after all. So, did Hyun-min wrestle with his better self and lose?
Anthony doesn't hear the exchange, and simply reminds Hyun-min to get ready to dive in the ocean. Ha.
The next call he gets is from Min-ah, asking to meet at one of their old haunts. We find out that this is the place where Anthony broke up with her five years ago, but he's not interested in memories – what does she want?
She hands over a bank note and her personal seal. "For interest, I would like to receive your heart." Here we go again.
She adds that she hopes his dream will come true, of making a world class production company like 20th Century Fox. This spurs him into a flashback of showing a plot of land to the Chairman as he explained his plans for turning Empire into the new 20th Century Fox.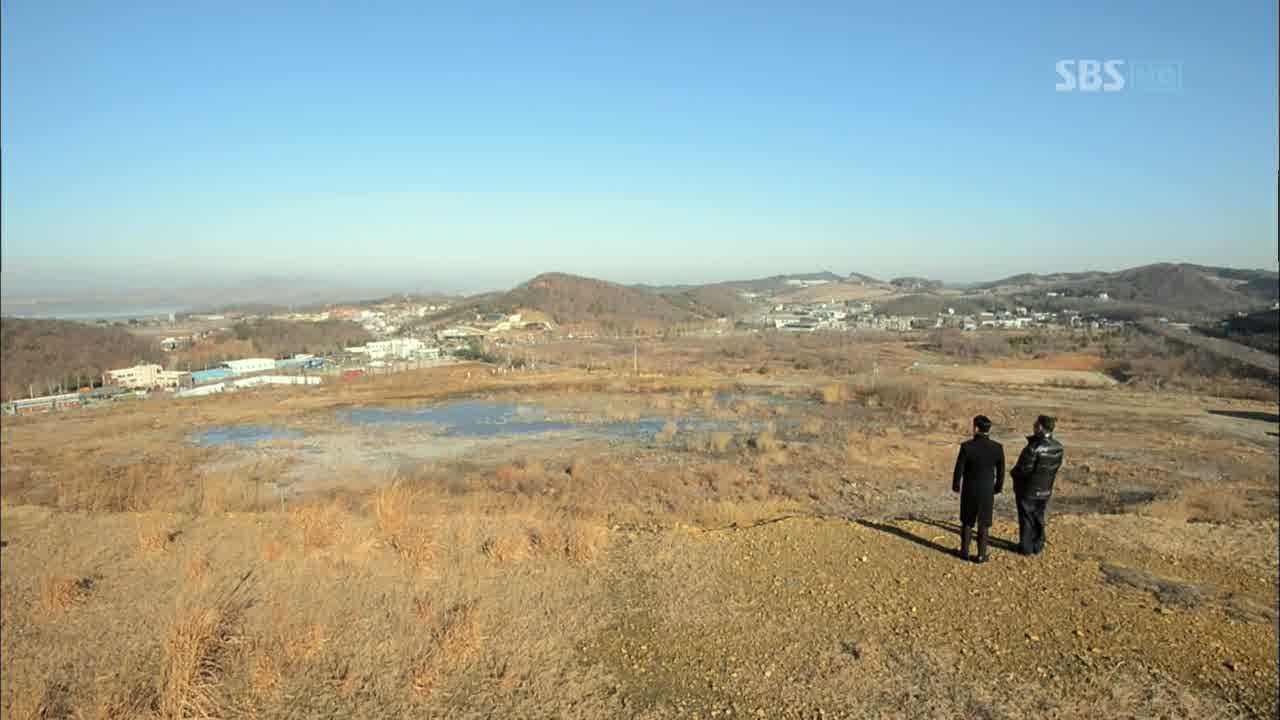 And that finally puts all the pieces together in terms of why the Chairman has been so ruthlessly pursuing him. He wants that land and that studio, the same dream Anthony first introduced to him.
With that in mind, Anthony takes Min-ah's money and thanks her. Ha. Finally, someone in dramaland who actually accepts an envelope of money.
It just so happens that the Chairman and CEO Oh are overlooking that same piece of land with plans to build a studio and use that studio to film Kyungsung Morning.
Anthony makes it to the wealthy landowner first, and warns him against selling the plot to the Chairman even though he won't be buying it. He claims instead that if he doesn't sell the land, he'll make billions more than what he'd be selling it for. He chases Anthony out.
Meanwhile, Deputy Director Kim urges a shifty-eyed Director Nam to switch production companies while they still can.
The wealthy landowner ends up calling Anthony, and says that he turned away the men who wanted to buy his land on Anthony's advice. In return, Anthony wants half of the profit the landowner will make: "Invest that money in me. That is my condition."
So the landowner decides to go with Anthony's plan, which includes the refusal to sell the land to the Chairman, even in a private meeting. Anthony knows how the Chairman works and has predicted his every move and offer, and everything goes according to plan.
The goal is to get the Chairman to offer more and more for the land, because Anthony knows how much he wants it and how far he'll go. By the end of the meeting, the Chairman offers the landowner five times the worth of the land just as Anthony predicted.
This is the offer the landowner takes, which means Anthony has made him a lot of money. Now, he'll get his share to make up the investment cost for Kyungsung. Win-win.
Unfortunately, Anthony is waylaid on his way to get the investment money from the landowner by Kenji's henchmen, who are prepared to take him by force.
He ends up making a break for it on foot, and leads them on a merry chase. He's stopped by a gate he can't climb over and is forced to leave the briefcase with the contract on the other side in order to escape, with the gangsters hot on his heels.
Go-eun returns to Hyun-min to ask for money, but he's loathe to part with it unless Anthony proves that he can come up with some of the cash.
And our hero, meanwhile, continues to bravely run away. When Go-eun calls, he frantically tells her about the briefcase in the alley and how the contract inside is the only way they'll get the investment. "If you can't contact me afterward, it means something happened to me."
She's justifiably confused, but Anthony doesn't get the time to answer since his hiding place is found. I love that Go-eun just drags Hyun-min along with her to find the case.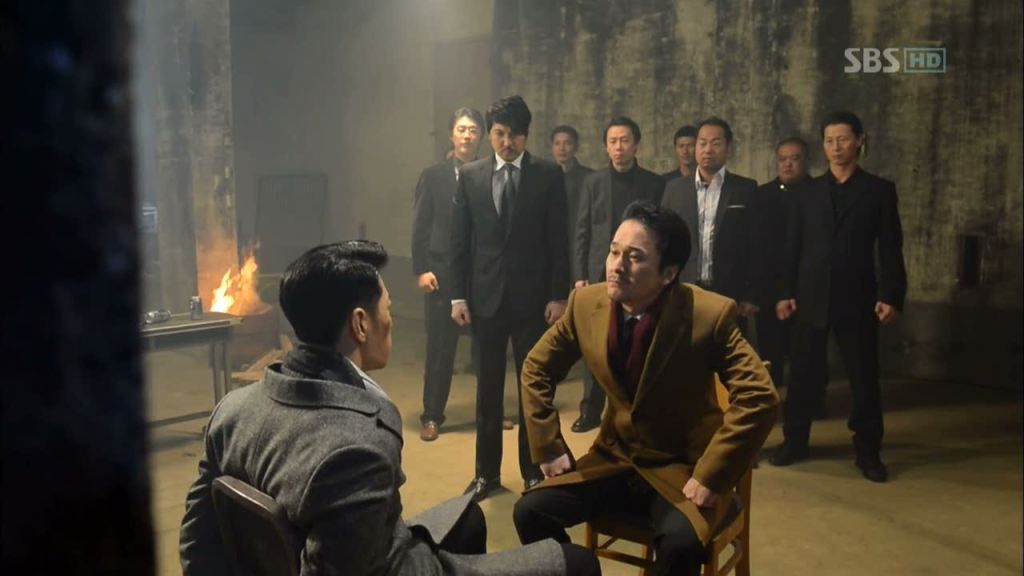 Anthony finds himself tied up in an abandoned warehouse, facing Kenji and his henchmen. Kenji wants his money, and advises Anthony to give Kyungsung over to Empire. I'm guessing they've agreed to pay him the investment funds if they get the show.
Despite his insistence that he'd have the money if he wasn't tied up at the moment, Kenji gives him three options: Either pay him back, give Kyungsung Morning to Empire, or cut off his own hand.

COMMENTS
I'm having trouble understanding Kenji and his motivations, which would have made it really helpful if we'd seen exactly what went on between him and the Chairman before he rescinded Anthony's investment funds. We were never really told what kind of dough Watanabe Group was pulling in, but we were led to believe it was a pretty hefty amount – so why would the heir of the company and freshly-minted CEO be wasting his time on what would amount to chump change to him in the scheme of things? I understand that every cent matters, but Kenji's oddly invested in bringing Anthony down. Doesn't he have a company to run? Or something?
It all depends on what his deal with Empire is, and more and more we're seeing Empire as a pretty formidable force with seemingly endless funds. My question is, if they have enough money to be rubbing elbows with the heir of Watanabe, why are they specifically pursuing Kenji? What do they want? More money? To bring Anthony to his knees? If it's the latter, it's pretty impressive that Empire's managed to get a wealthy CEO to act as their hired muscle.
Aside from that and the fact that Kyungsung Morning is close to becoming this show's MacGuffin (they're going to have a lot of praise to live up to if/when they start producing this thing), I loved the overload of heartwarming moments, especially Anthony's. The pacing did seem to lag a bit compared to previous episodes, but it's hard to complain when we were afforded such great insights into Anthony's evolving character, as well as the evolution of his team. Hyun-min isn't quite on the ball yet in terms of team spirit, but there's no denying that everyone else adores Anthony, so much so that they were willing to give up their personal funds to help him. And what I love most about Anthony is that he fully understood that love, and was so overwhelmed by it that he could hardly hold himself back.
Juxtapose that with his tears of frustration from earlier in the episode, and it all comes full circle. There's something so disconcerting about seeing Anthony resort to begging or crying – he's such a proud man, but he doesn't let that pride get in the way of what he wants. This production has become his life, so that's the essence of what he's fighting for. So many times the kneeling trope is used in dramas to considerably waning effect, but to have Alpha Male Anthony crawl and kneel to a loan shark? It was uncomfortable to watch, but it only proved how invested I am in his journey when I want to sucker punch the people responsible for putting him down.
It's those peeks into his vulnerable side that endear him to me and instill such protective feelings, even though I keep telling myself he's a grown man (and a capable one, at that). The hero with a tough outer shell and a heart of gold certainly isn't the newest character type we've ever seen, but rarely have I seen it played to such wonderful effect. Anthony isn't your typical man-child incapable of love, nor is he a complete and utter tool. He has a dream and a team of people willing to dream it with him, and I just love that. But maybe if we could actually see some of Kyungsung Morning, this supposed Holy Grail of dramas, I'd love it more. Or maybe I just need to come to terms with the fact that their drama-within-a-drama is not a means, but an end. If that's what they're going for, anyway.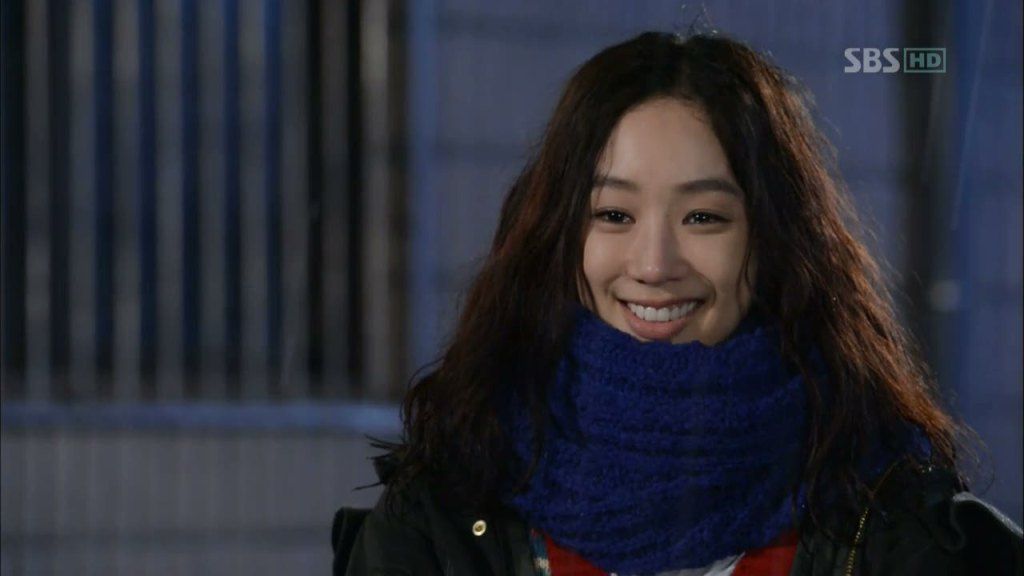 RELATED POSTS
Tags: Choi Siwon, featured, Jung Ryeo-won, Kim Myung-min, King of Dramas