Ryu Seung-ryong and Park Shin-hye as a daddy-daughter duo
Aw. How cute. Ryu Seung-ryong has another movie coming out, and this time he plays Park Shin-hye's dad in a quirky comedy about a convicted killer with the mind of a child. From Casanova to king-maker to daughter-crazy kook? This guy gets the best roles. The movie is called The Gift of Room 7, named for the harshest cell in a maximum security prison, where Dad becomes bunkmates with the baddest group of criminals around… and turns them into a bunch of cuddly ajusshis. Hee.
I love that the trailer starts out all doom and gloom, with the character being convicted of murder and being thrown in prison. You think he's going to be some scary badass, but then he arrives in Room 7, and he turns out to be just a few marbles short. The cast of hardcore criminals and residents of Room 7 include Oh Dal-soo (Thieves), Kim Jung-tae (Dream High 2), Park Won-sang (Hero), and Jung Man-shik (King of Dramas). Basically your go-to gangsters in every other movie, just caught and living out their life sentences in this one.
The room full of scary badasses has no idea how to deal with Ryu Seung-ryong's character Yong-gu, but because he's so childlike they end up taking care of him, and start to become a makeshift family. Yong-gu only has one wish — to see his daughter Ye-seung (Park Shin-hye), but their cell block has an absolute no-visitors policy. So Room 7 decides they're going to make his wish come true, and thus begins the ultimate prison break project… to break Ye-seung IN, so she can visit her dad. HA.
How cute is that? My heart is warmed already.
Directing is Lee Hwan-kyung, of the heartwarming Cha Tae-hyun-and-horse underdog story Champ. I adored that movie (featuring another great father-daughter relationship), which means I can't wait for this one.
The Gift of Room 7 premieres January 24 in theaters.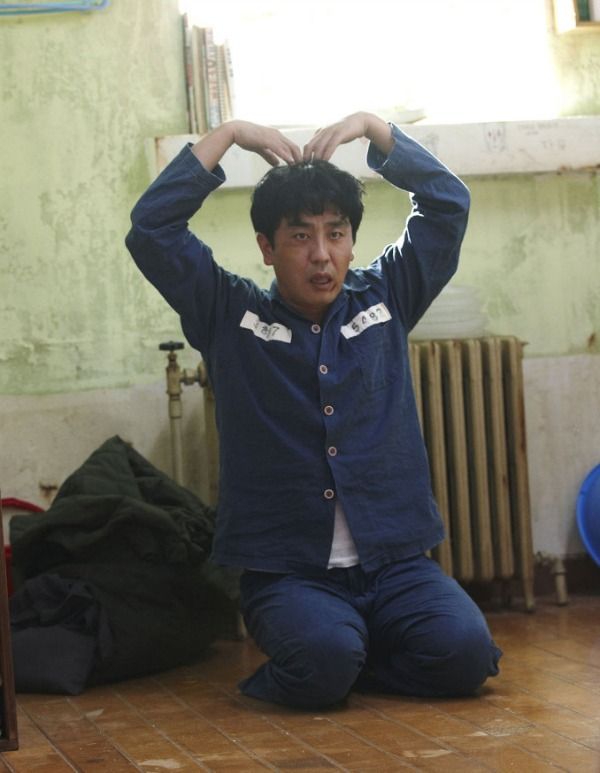 Via Joy News
RELATED POSTS
Tags: Kim Jung-tae, Oh Dal-soo, Park Shin-hye, Ryu Seung-ryong