Name That Drama: Kidnapping, drugs, and identical twins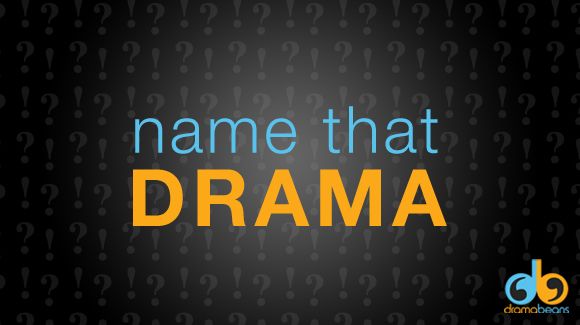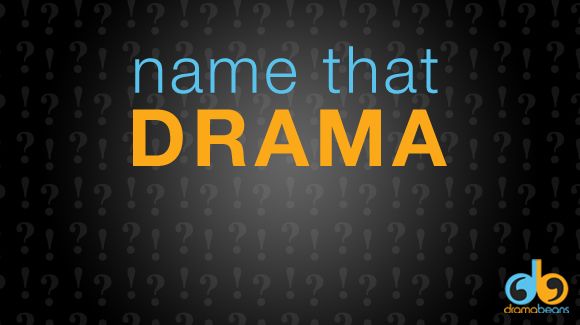 Lots more Name that Drama ahead!
I initially conceived this idea to help identify Korean dramas specifically, since that's what we do on this here site. But it makes sense that fans of Korean dramas are fans of dramas, period, and so there's been a bit of crossover between countries, and we have some more of that in this edition.
I'm giving this drama the side-eye. Angela asks:


So, I watched this drama when I was really young. (I want to say 8 or so? I'm 17 now). All I remember was that the main guy was the main girl's proctologist. There was one scene where they were playing a game of go-stop and it was getting really intense. He was supposed to give her a "love slap" (hit as hard as you love her) and he ended up grabbing her wrist (of course) and hauling her outside to have another yelling match. The last scene of the drama was her going for an exam, specifically requesting a different proctologist, but he came in anyway and…yeah. She was in a lot of pain. It was a very strange drama.

…I'll say.


vix:


I remember that this was a fairly old (perhaps early 2000's?) drama with lots and lots of episodes. The drama was centered around three brother's lifestyle after a big fire killed their family and money, thus forcing them to start from scratch. I think the oldest brother already had a wife, and the youngest (or maybe 2nd) went on to become an actor. I believe that the actor brother met one of his childhood crushes while acting. Another hilarious segment I remember is that during a kiss scene in the elevator, the brother actor ate onions on purpose to gross out the actress. THANKS Dramabeans Community!

I'm expecting ennofahey's drama to ring some bells if you watch Drama Specials, since it's pretty recent:


Recently, I watched a KBS Drama Special but I don't know what the title is. They didn't put the title in my channel info (I was watching from a pay-channel or pay-tv). It's about a woman that married an older rich man and that woman had a daughter named Rina. Rina attends Hana Kindergarten. The school was having a theater or a performance about The Beauty and The Beast. Rina didn't get the part of the beauty but instead it turned out to be Yerin, Rina's rival (I think). Rina's mom tried to consult with the principal, so that Rina could get the beauty part, by giving the principal flat shoes. -__-

Because Rina's mom is married to an older rich man she can get whatever she wants with money. But unfortunately, her secret came out. She was actually an escort and she was lying to all the moms in the kindergarten that she graduated from Ewha University majoring in dance. And cut to the ending, after the performance ends, some kids are missing. It's Yerin, Dohun & other kids. But when Yerin's mom finds a tiger mask on the floor she gets a message from an unknown number telling her that she has to regret joining her kids into Hana Kindergarten.

I've been searching on the internet but I didn't find it anywhere, but this KBS Drama Special aired early this year I think. If anyone knows about please let me know. Thank you so much!

I'm pretty sure this next one isn't Korean, but let's throw it out there:


It was about 3 girls/women. There was the sweet, good girl, the rebellious girl, and the mature girl. All of them were related… I think the good girl and the rebellious girl were sisters because they lived together and the mature one might have been their cousin. Their mom/grandma gave them each a necklace that come from a set; a moon, a sun, and a star.

The rebellious girl was constantly fighting with 3 guys. The first was her boyfriend that she caught cheating on her (she promptly punched him or hit him with her bag) and kept coming back. The 2nd was this DJ at a club she always went to, who picked up girls by going up behind them and putting a set of headphones over their ears and then dancing with them. The 3rd guy was this sweet guy (he was kind of chubby and wore glasses) that she met when her mom forced her to go to a dating event. A huge fight broke out because the dude in charge paired up this pretty girl with a cute guy and the dude standing next to her wasn't happy about that (he was like, "Nuh uh, she's mine!") and punched him. Everyone started fighting so the 3rd guy quickly waved down a taxi and got the rebellious girl and her mom out of there.

The rebellious girl liked swimming and was always at this outdoor community pool swimming. Her story ends with her turning around when she was walking home after swimming and yelling at whoever was following her to come out and it turns out this OTHER guy had a huge crush on her too and was following her and hiding behind trees whenever she turned around.

The sweet girl has this friend who was a taxi driver and he was always there for her, driving her around to places, talking with her when she was upset. She accidentally gets pregnant and he drives her to get an abortion and stays with her when she cries about it afterwards.

She also had a friend who was still in school and this kid pretended to like her. When she was over at his place (and made him dinner and they were dancing) and he kissed her, it turned out their entire class was standing at the doorway watching, because he called them over and was actually playing with her feelings. So the good girl meets him at a cafe to yell at him. (Where he sees how pretty she is and falls for her.)

As for the mature girl, she had some important job and liked this guy who had the same job. One time, I think they slept together or something and she snuck out in the morning and left her necklace behind on the pillow on purpose to let him know he was with her (I think he was drunk or something). They end up married in the end.

Sorry I wrote so much but I figured, the more information I gave, the easier it would be to identify it.

Another non-Korean show, asked by dramagurll:


This drama was on a DVD when I was a child, and I've been trying to figure out what it was for ages. Hopefully, someone else will be able to figure it out! I only remember the scene when the main character guy and the second lead guy were fighting over a girl. The girl didn't want either of them to be hurt, so she jumped into the middle of it and got killed (presumably). The main lead runs up to her and realizes that she's dead, and I think he tries to kill himself too (or the other guy tried to kill him. The main lead then falls into a river, and someone finds him on the shore. I'm pretty sure this drama was Chinese.

Another scene I remember is of a woman who etches a few Chinese characters onto her stomach with a knife, though I'm not sure if this was a separate drama or part of the one I mentioned above.

Thanks for you guys' help!

More non-Korean dramas. Rara's looking for a historical show and a Taiwanese one:


1. My mom really wants to know this drama, but she doesn't remember a lot about it. She says it's a historical drama, about a girl who wants to marry her lover, but her parents forced her to marry the king and she gets pregnant with her lover's child and was forced to abandon the child. Many years later the child enters the palace and works as her servant? And then there's a scene when the girl finally realizes that the servant is her daughter/son (my mom doesn't remember) and met him/her secretly and the king caught her and the king cut off her finger, one finger every time she was caught visiting her son/daughter.

2. And there this drama I watch when I was a child, I want to rewatch it but don't remember the name. It's a Taiwanese drama I think? About identical twin sisters separated at birth, one became successful careerwoman and the other one works a lot of part-time jobs and helps her mother sell some kind of food. One day the rich twin gets into an accident (a setup by her fiance?) and everyone believes her to be dead but actually she's alive and gets complete face surgery by the doctor who finds her and makes her look like his dead daughter. Then the fiance spots the poor twin and asks her to lie to tell people that she's the rich twin, and if I'm not wrong they fall in love (the fiance and the rich twin never really loved each other). There is one scene I remember that the rich twin was on a bridge and everyone is telling her not to jump.

Please help me I really want to watch this again >_<

Well, that's one ironic theme song…


I'm asking this for my friend, but she's not quite sure which one is it: Korean or Chinese. It's around late 1990.

A drama or movie (she believes it's a drama) about a woman who loves her lover so much until one day he betrayed her. He gave her a doll (teddy bear?) as his token of affection before she went by plane. She then got arrested at the airport because that doll contained heroin. It became clear then that he manipulated her as a courier for drugs dealer. She got jailed for years. After released, she took revenge on him. She could do more, to the point to kill him, but she finally let him go to jail. The theme song is "Love Me Tender."

Thank you so much for helping. I tried to search on the internet, but to no success till now.

Michelle's drama:


The drama I'm trying to recall is a bit older – maybe late 1990's early 2000 (probably a Japanese or Korean drama). I remember the drama artwork had something to do with an angel/devil concept to represent both the female leads. I think maybe even the drama title might have something to do with angel/devil?

I remember the drama had an All About Eve vibe – two females battling it out type of concept. The drama started off when both the leads were young – the protagonist was a chubby girl, A, who came from a loving family and she had a crush on her childhood friend/next door neighbor. Along comes the second female lead, B, who was pretty and charming and I think she came to live with the family acting as a "cousin." Initially, the two girls bonded, but B always plotted against A behind her back but pretended to be her friend. However, nobody doubted B's sweet demure and she was sweet to everyone on the surface. B also knew about A's crush on her childhood friend/next door neighbor, so she decided to charm the guy and succeeded, breaking A's heart. Over time, the family started to fall apart due to B and the mother became suspicious and tried to go back to B's supposed hometown to question things. While she was waiting at the train tracks, B snuck up behind the mother and shoved her over just as the train was arriving. It was ruled as a suicide and B revealed her true colors to the family during after the mourning. A fell into despair and contemplated suicide by walking onto the train tracks but a third figure, guy C jumps out and saves her. He is revealed to be a doctor (plastic surgeon, maybe? I can't quite recall) and he helps A find the will to live again and she works hard to lose weight and get revenge on B.

I also think during this period, she locks herself up in the doctor's office and the rest of the world doesn't know about her whereabouts? When she reemerges, she's a different person altogether and by then B works at a modeling agency (I think) and A also joins and the two pretty much battle it out in the modeling world. I recall that B didn't recognize A when they first crossed paths, but slowly begins to notice when A starts to become more successful…

I don't remember much about what happens after, but I remember B had a really sad backstory – abuse as a child? I also think it had something to do with A's father, which was why B showed up, pretending to be a "cousin" in order to seek revenge on the family.

Hope someone recalls this drama! Thanks!

Annnnd back to Korea for 1critic's drama:


Been looking for this drama since mid-90s when I saw it in Arirang TV. The only thing I can remember is…

Multi-generational involving two best friends in a love triangle with a girl.
Set in the Korean War.
The girl married the gentler, kinder guy (Guy 1).
In the aftermath of war, the alpha couple fell into debt and poverty while the other guy (Guy 2) was promoted, became wealthy and got married.
Years later, their kids (boy and girl) grew up together and fell in love. Guy 1's wife absolutely opposed the relationship, citing unknown reasons.
In the last episode (I think), it's revealed that the two kids are actually half siblings (girl was fathered by Guy 2) and they end their lives, Romeo and Juliet style, inside a church.

Please help?

RELATED POSTS
Tags: featured, Name That Drama