Seo In-gook and Wang Ji-won star in drama short
Here's something nice and quick to throw on your to-watch list: Seo In-gook (Master's Sun, Answer Me 1997) is headlining a short 5-episode miniseries that's being produced for cable network Dramacube, which is a station that mostly houses reruns of primetime dramas. He'll be starring opposite Wang Ji-won, who's currently playing the chic and prickly frenemy Oh Se-ryung on tvN's I Need Romance 3 (she was also one of the good docs in Good Doctor).
The miniseries is called What Kind of Goodbye, and of course the built-in ambiguity is that the word for goodbye and hello are the same, so the title could go either way. It's about two people who meet at the end of their lives, and the one very special day they share together. It'll be the television debut of director Won Tae-yeon, who directed the movie Story Sadder Than Sadness (Gee, are you maybe a melodrama?) starring Kwon Sang-woo, Lee Bo-young, and Lee Beom-soo in 2009, also called More Than Blue.
Seo In-gook stars as Ahn Young-mo (a name pun for the anyeong/hello/goodbye in the title), and the character description is both oddly specific and totally vague: he's quirky and sexy, and Seo In-gook will actually be playing two characters in the drama. There's no explanation for WHY he plays two characters, so we'll just have to watch to figure out if he's a twin or a doppelgänger or something else entirely.
Wang Ji-won plays a woman who was betrayed by the man she loved, and then meets Young-mo in the final moments of her life. There's also no clarification on why it's the end of their lives, but it sounds like a potentially touching romance. Maybe I just like the idea of a day-long love and how much more it means if it comes at the end.
What Kind of Goodbye premieres February 17.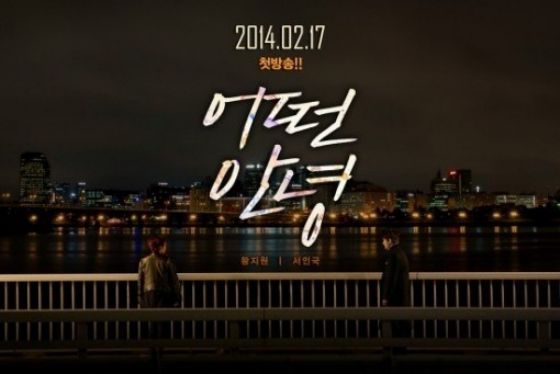 Via Xports News
RELATED POSTS
Tags: Seo In-gook