[Work, life, balance, and K-dramas] A career in sneaking

Age of Youth 2
By @babybeast
I admit, I'm terrible at finding balances in life. More often than not, I swing towards one of the extremes. Either I study and slog my guts out, or I daydream the whole week away. Maybe that explains my habit of binge-eating. In terms of balance, the addition of K-dramas in my life six years ago definitely has not helped, but in terms of work, K-dramas (hopefully) have had a positive influence.
It's scary to have to admit that I've never had any "real" dreams — all "dream jobs" were due to pressures from family or friends (at one stage I wanted to be a doctor because Dad said that was a good idea, and at another, a vet because that's what all my friends wanted to be). Maybe it's the flawed portrayal of careers in K-dramas, but after every completed series, I would find myself with a new "dream career." After It's Okay, It's Love, I really wanted to be a psychiatrist; after You're All Surrounded, I wanted to be a detective. The only careers which remained a dream for longer than the length of the drama were probably doctors from Good Doctor and lawyers/prosecutors/judges from I Hear Your Voice, Switch, Nothing to Lose, and Defendant.

Good Doctor
Arguably, these aren't the best of dramas, but nonetheless they helped shed light on careers available and (maybe) the lives of actual lawyers or doctors. Right now, I've given up on being a surgeon, because I've suddenly developed a fear of blood, but the thought of becoming a prosecutor/lawyer/judge still remains. On one hand, I do hope that this thought still remains, because then I can get away with saying that I have a dream, but on the other, I'm not sure if I want K-dramas to be dictating the path I would take — especially not if the portrayal of these careers in K-dramas are overly flawed.
Before K-dramas, as far as I can remember, I was an extremely studious student, and my only form of distraction then probably was Minecraft. The moment I started K-dramas can be compared to the opening of Pandora's Box (not that I particularly regret it… yet). Watching K-dramas did not only result in one additional distraction, but through K-dramas I found K-pop, and K-variety shows, which meant like another gazillion forms of distraction.

W–Two Worlds
I'm not sure if it was due to stress, but especially in years where I had major exams, I'd experience a peak drama-watching period. My fondest memory of studying when I was 12 was hiding behind my door watching Running Man episodes 109 & 110 with Lee Tae-hwan while my parents thought I was hard at work, and lying on the floor to watch Dream High on my phone so that if at any point in time Mom came in, I could quickly shove my phone under the cupboard and continue to pretend to be studying.
Last year, instead of studying for my O levels, I mastered keyboard shortcuts and the discovered ctrl+tab, my lifesaver, so that whenever anyone came in, I could always change tabs at lightning fast speeds and pretend to be typing an essay of sorts. Thankfully, they never really found out, and my grades were still pretty good, so I never got scolded (heh).
Even in school, the introduction of "learning devices" meant me watching Gu Family Book instead of listening to literature classes on Merchant of Venice, because sorry but Choi Jin-hyuk >>> Shakespeare. It also meant Chinese class bonding through Birth of a Beauty. If only Joo Sang-wook and Han Ye-seul were less good at their jobs, I'd probably have done much better in my mother tongue. After two years when school finally caught onto what we were doing instead of actually doing work on our devices, drama-watching sites became blocked, and that ultimately directed me to Dramabeans instead.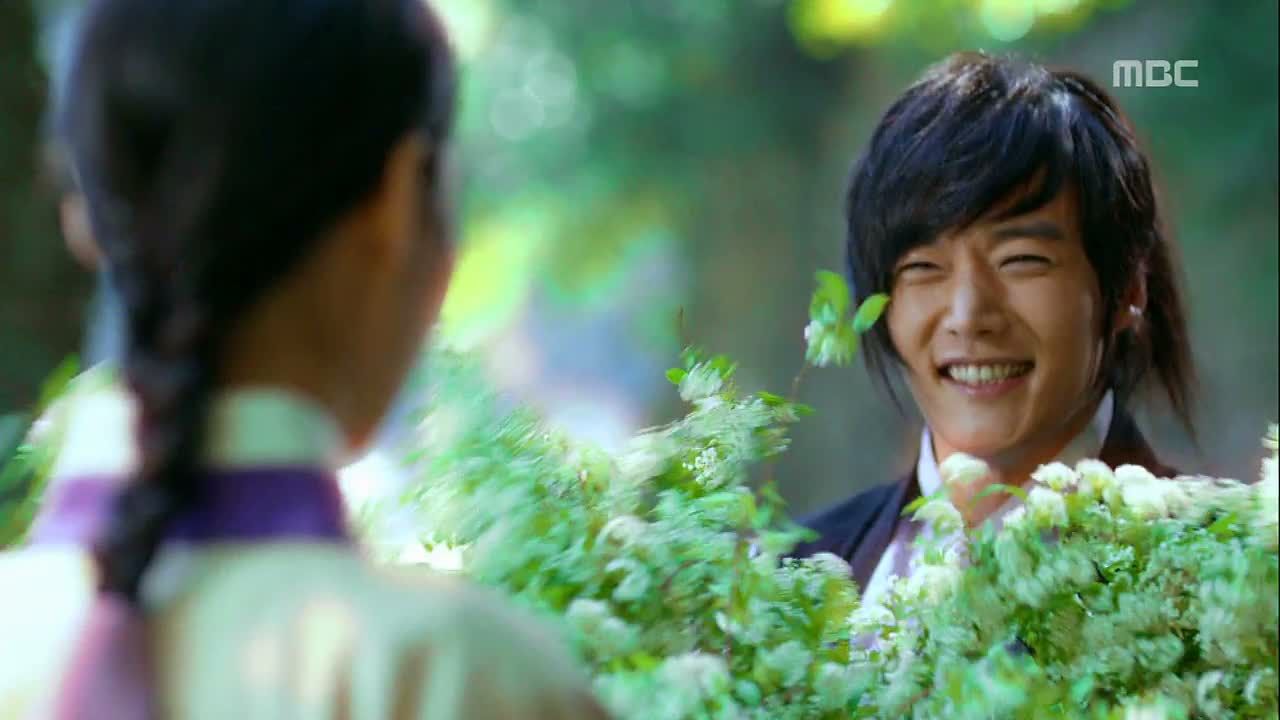 Gu Family Book
Reading recaps and commentaries proved to be as (if not more) interesting as watching the drama itself. Someone else in school must have also been actively using Dramabeans, because soon it also got blocked :(. Thanks to my discovery of VPN however, I survived the rest of my boring classes by manically refreshing Dramabeans.
At this point I can't tell if K-dramas' role in my life has been more of a positive or negative influence, but as of now, joining the K-drama fandom is not a decision I regret, especially since through K-dramas I was introduced to the nice community here on DB!

Birth of a Beauty
RELATED POSTS
Tags: Theme of the Month