Dramabeans Podcast #7, Part 3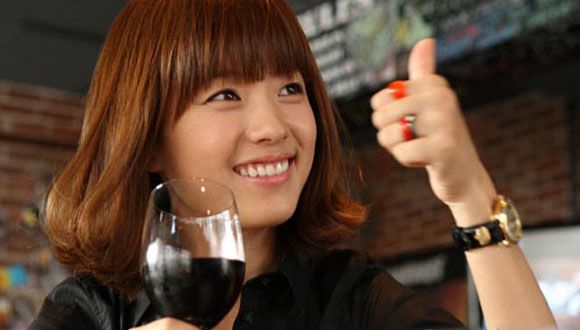 And now we conclude this drunken experiment.
The casualty count? Two and a half bottles of wine, two shots of soju, one glass of scotch, half a beer.
The results? Unclear. You be the judge.
Podcast #7, Part 3:
Running time: 51:59
[ Download Part 3 ]
Audio clip: Adobe Flash Player (version 9 or above) is required to play this audio clip. Download the latest version here. You also need to have JavaScript enabled in your browser.
In which we:
discuss Miss Ripley, family names and clans, and our hazy understanding of marriage laws, with a short detour back to Last Match;
drink some more (0:00-51:59);
talk about Myung-wol the Spy (19:20);
talk about You've Fallen For Me / Heartstrings (29:49);
revisit City Hunter again, whoops (37:28);
talk about drinking (39:40);
ramble about blood types (42:20);
and more about drinks and the drunky (46:33).

Songs Used in Podcast (In order of use)
Miss Ripley OST – "그대가 아니면" (Spanish Ver.)
Myung-wol the Spy OST – "사랑이 무서워"
You've Fallen For Me OST – "넌 내게 반했어"
Baek Ji-young – "I Can't Drink"

RELATED POSTS
Tags: City Hunter, featured, Miss Ripley, Myung-wol the Spy, You've Fallen For Me