Lee Seung-gi drops Strong Heart, Kang Ho-dong to return?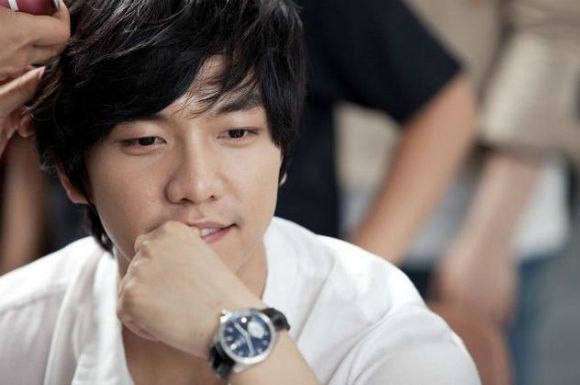 Aw, sad day for variety. As if his leaving 1 Night 2 Days isn't already enough, Lee Seung-gi has confirmed the rumors that he's leaving his MC post on SBS Tuesday night talk-show-thunderdome Strong Heart. WAH. I'm actually mad at the dramaverse right now, for stealing away my weekly doses of Seung-gi, left and right.
Right on the heels of the initial rumors that Seung-gi would drop Strong Heart was the news that Kang Ho-dong might return. Okay, so there's a silver lining on this cloud after all. It broke my heart when Ho-dong temporarily retired from the industry last September, after which 1N2D continued on without him, and Seung-gi flew solo on Strong Heart.
In a perfect world, he'd return and Seung-gi would stay put, and they'd go back to being the dynamic duo and my favorite tv bromance, but it looks like the timing is off for a reunion just now. I suppose it's at least a good juncture to motivate Ho-dong's return, since what on earth Strong Heart would do without EITHER main MC is unthinkable.
Seung-gi will reportedly be focusing his time and energy on his new drama King 2 Hearts, as well as album promotions in Japan. His last episode of Strong Heart has yet to be decided, but it looks like it'll be mid-March, to coincide with the premiere of his drama. At this point, Ho-dong is the only one who can swoop in and save this soon-to-be-captain-less ship, otherwise I'll be turning the channel elsewhere, and I don't think I'll be the only one.
Via DongA
RELATED POSTS
Tags: Kang Ho-dong, Lee Seung-gi