Hwang Jung-min for the other When A Man Loves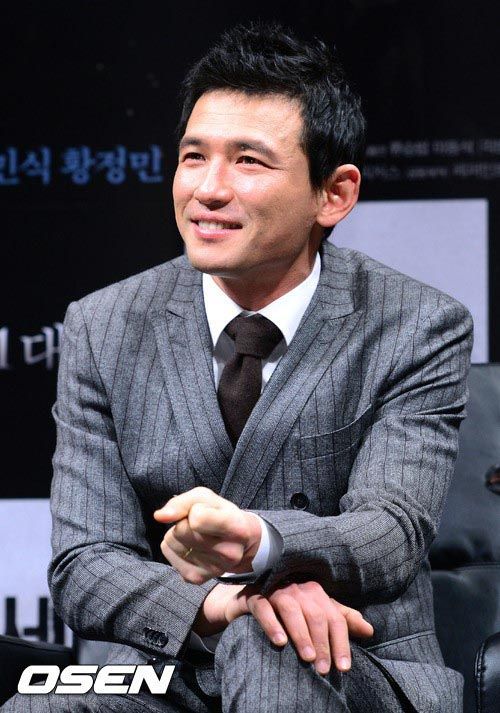 My first thought upon hearing that Hwang Jung-min is up for a new role in When A Man Loves was to cry, fist in air, How many more A-list co-star careers will the Hand Towel ruin?! Because that's the name of the new MBC drama that Song Seung-heon has joined.
Only to find out that no, this is a different project with the exact same name. Why? Who can tell. Goodness knows there are enough other cliched titles out there to recycle that you could avoid two in one season. YOU'D THINK.
At least Hwang Jung-min's When A Man Loves is a movie, so the two are in different formats. They're both heavy dramatic pieces, though: Song's drama is a revenge melo about a guy in a crime organization, while Hwang's… has no description attached other than "conventional melo." Hwang's movie comes from the producers of his recent dark thriller New World, and is the feature directorial debut of the assistant director on big crime films The Unjust and Nameless Gangster.
Hwang has yet to sign contracts but has given a verbal agreement, while the film searches for its female lead. It plans to begin filming in April. Meanwhile, Song Seung-heon recently attended his drama's script reading, which is gearing up to begin filming to take up the post-Level 7 Civil Servant timeslot.
RELATED POSTS
Tags: Hwang Jung-min, Song Seung-heon