Shin Mina, Lee Je-hoon practice their bickering skills for Tomorrow With You
I still have no idea what Lee Je-hoon (Signal) in a rom-com is going to look like, but I sure can't wait to find out. For his next project, he'll be married to Shin Mina (Oh My Venus) for their new time-travel romance Tomorrow With You, headed to tvN this winter. The cast and crew gathered for their first script read in preparation for shoots beginning in September.
The lighthearted fantasy romance is the next project by PD Yoo Je-won, of tvN comedies Oh My Ghostess and High School King of Savvy, and writer Heo Sung-hye of Full Sun and All About My Wife. It's about a time-traveler and his spirited wife, and their "sweet, bickering romance" as they get to know each other and fall in love after they're already married.
Lee Je-hoon stars as a man with the ability to travel in time, via subway of all things, and he uses that gift to become a real estate mogul with a Midas touch. On one of his trips to the future he sees himself living unhappily, and so to prevent that future from coming true, he marries Shin Mina's character even though he doesn't love her.
She plays an unsuccessful photographer who feels that she peaked at age five, because she debuted as a child actress and her life has been on a downward slope ever since. She marries the enigmatic businessman not knowing that much about him, and over the course of the drama, the husband will start to worry about his wife and care for her in little ways, until he falls in love with her despite his selfish reasons for their marriage.
The supporting cast includes Kim Ye-won (Jealousy Incarnate) as Shin Mina's competitive frenemy and Park Joo-hee (The Good Wife) as Lee Je-hoon's friend, and also features regulars from the PD's past dramas: Oh Gwang-rok (Healer, High School King of Savvy's dad) as Park Joo-hee's father, Lee Jung-eun (Oh My Ghostess's ajumma shaman) as Shin Mina's mom, and Jo Han-chul (High School King of Savvy's Manager Kim) in an unspecified role. Perfect, all you need now is Kang Ki-young (and maybe Lee David as a package deal?) and we're all set!
The series will be entirely pre-produced, and is scheduled to follow Friday-Saturday drama Goblin early next year.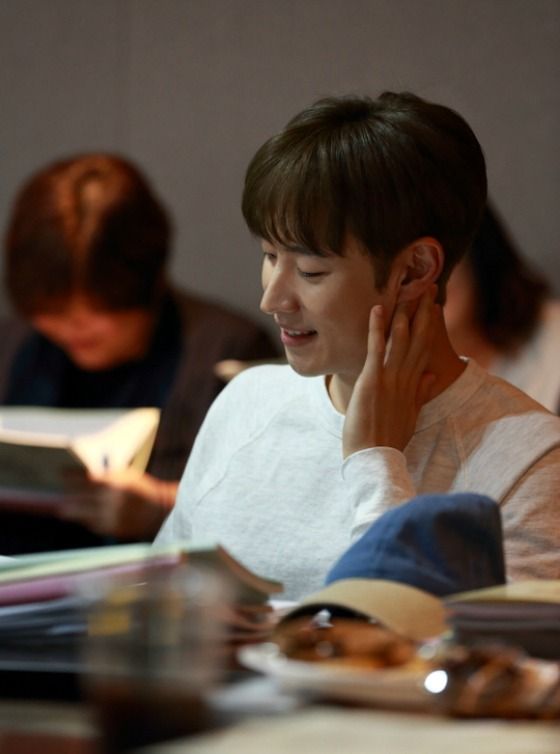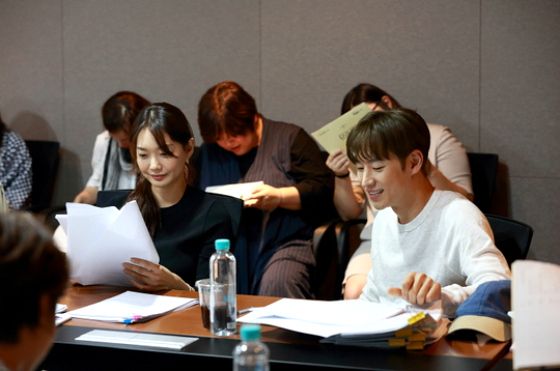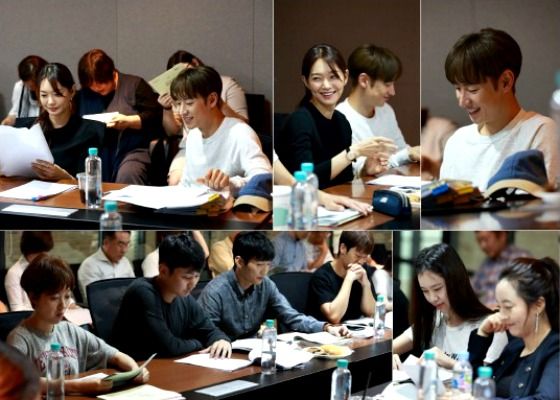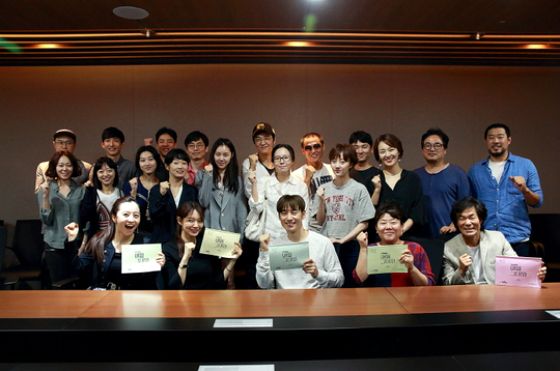 Via Sports Chosun
RELATED POSTS
Tags: Lee Je-hoon, Shin Mina, Tomorrow With You