Lie To Me: Episode 15 Open Thread
EPISODE 15 WEECAP
Ah-jung gets the word that she's fired and runs out of the party barefoot. Piggyback time! And then to drive the Cinderella motif in further, someone retrieves her shoes, and Ki-joon puts them on her feet tenderly as he literally makes the crack, "They're not even glass." He calls her a crybaby (ain't that the truth) and promises to make it so that she won't cry anymore. Care to make a wager on that?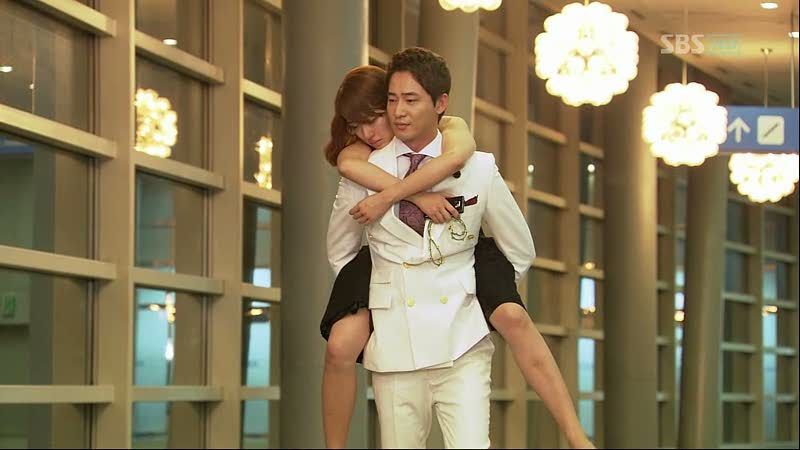 The next day she gets help from Jae-bum to find out if she can repeal the decision, and finds out that she can gather evidence to present to the board. Both Ki-joon and Dad have to hear that she was fired from other people.
Yoon-ju finally decides to leave for Paris. Why is she still in this drama? She confesses to Mom that she should've given up cleanly, but she kept doing bad things, and becoming a bad person. Yes, that is an accurate assessment. So… again I ask, why are you still here?
Ki-joon feels useless to Ah-jung's cause, and in the end helps by staging a one-man demonstration outside her office, passing out flyers to get people behind her cause. It's no "Donna Martin Graduates!" but Ah-jung is touched by the gesture anyway.
She practices her big speech and then presents her case to the board and Ki-joon waits anxiously. The rest of us do not, because we know this conflict is neither here nor there, and she's certainly not going to end the drama jobless.
She does the big fakeout and then laugh-cries that she got her job back.
Even Ki-joon's aunt tacitly gives in to approve of Ah-jung. Why do you switch sides every other episode? Because you're a plot device rather than a real character?
Ki-joon buys ice cream for Ah-jung's whole office to congratulate her big return. He makes Park Hoon wear a Pooh costume because he's sadistic like that.
Time for new conflict: Ah-jung has cold feet about marriage. Buuuuuuut… that makes no sense.
Meanwhile they decide to surprise Dad and Not-Mom with a surprise wedding. No one thought that springing a surprise wedding on people might go badly?
Yoon-ju declares that Ah-jung has won (thanks for the news, Sargent Slow on the Uptake) and leaves for Paris, with goodbyes from Ki-joon and Sang-hee. I'm confused about who Sang-hee's in love with. I think he is too.
Ki-joon proposes that they write down their top ten qualities for an ideal mate. His are:
1. Even cereal is okay! A woman who makes breakfast.
2. A woman who will exercise with me in the morning.
3. A woman who knows how to accept an apology if I say I'm sorry after a fight.
4. A woman who can cry at a sad movie.
5. A woman I can spend time with, even if our hobbies are different.
6. A woman who is honest even about the little things.
7. A woman who can drink like a guy.
8. Even if the years pass, a woman whose wrinkles are pretty, without having to maintain wrinkle care.
9. A woman who's planning on at least 1 boy, 2 girls.
10. A woman who knows what kind of woman Hyun Ki-joon's woman is.
P.S. A woman whose hands and feet are pretty.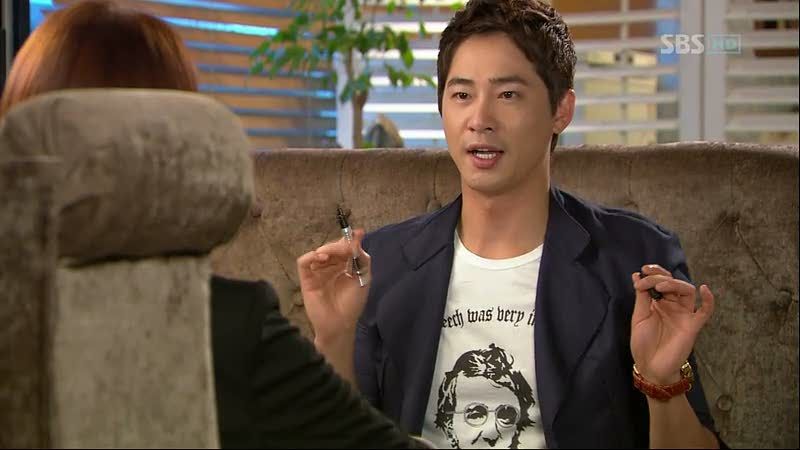 Ki-joon's aunt calls Ah-jung over and gives her a big scare, prepping her to become World Group's trophy wife. Ah-jung tells her that she's not going to quit her job, and starts to feel the pressure of what it means to marry Ki-joon. She starts crossing off everything on his list.
He can sense she's in a bad mood, so he brings her over to his house for a surprise… and shows off his new decor, a la Vegas Light Show. How is redecorating your house a present for her? He shows her his secret model-building room. He lights up the model village, and the train arrives with a necklace for Ah-jung. Oh, that's cute.
Ki-joon: I've only ever lived for other people, and this is a place just for me. Now I want to share it with you. Will you marry me?
Ah-jung: I've thought a lot about marriage… I don't think that I'm your woman.
WHAT, now?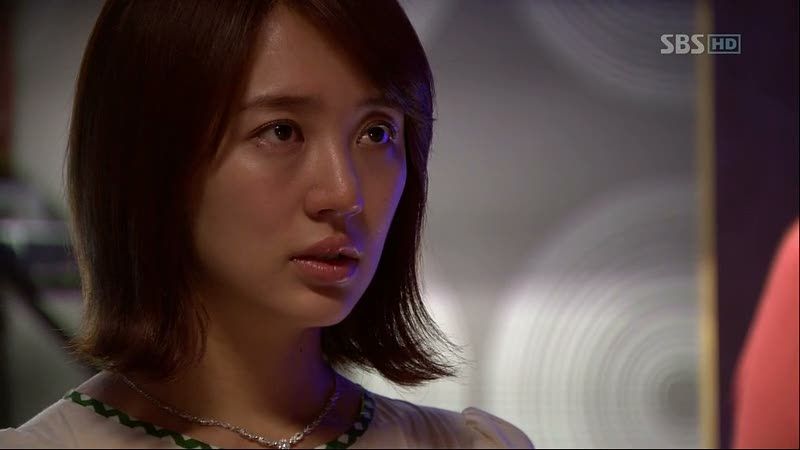 RELATED POSTS
Tags: featured, Kang Ji-hwan, Lie To Me, Yoon Eun-hye