King of Dramas: Episode 16
There's plenty of cute and winsome moments for our developing love story, and a healthy dose of some eye-opening drama not related to our drama-within-a-drama to go with it. Hyun-min finally realizes that he might just be awful at what he does while Anthony proves to be awesome at what he does. Come to think of it, so does Go-eun. And Min-ah. Actually, everyone but Hyun-min is good at what they do in this show, though there's hope yet that the landscape might change.
At least there's plenty of meta commentary to look forward to this episode, which means there's no time like the present to dig deep into your mental storehouse of drama trivia. Luckily the events hinted at are some pretty big ones in terms of what made the news last year, which makes spotting them something like a game.

EPISODE 16: "In Search of Lost Time"
Anthony apologizes to Min-ah after he confesses how important Go-eun is to him, which puts the kibosh on any plans she had for their future together. He leaves her fighting tears in order to go to the hospital, but Go-eun has already been discharged.
He finds her at her studio only a couple of minutes after she gets back, and lies about the contract going well when she asks. Before he leaves her to rest, he tells her that she was right about Kyungsung – a hero can throw everything away for love.
She smiles long after he's gone. Does she suspect why he changed his mind?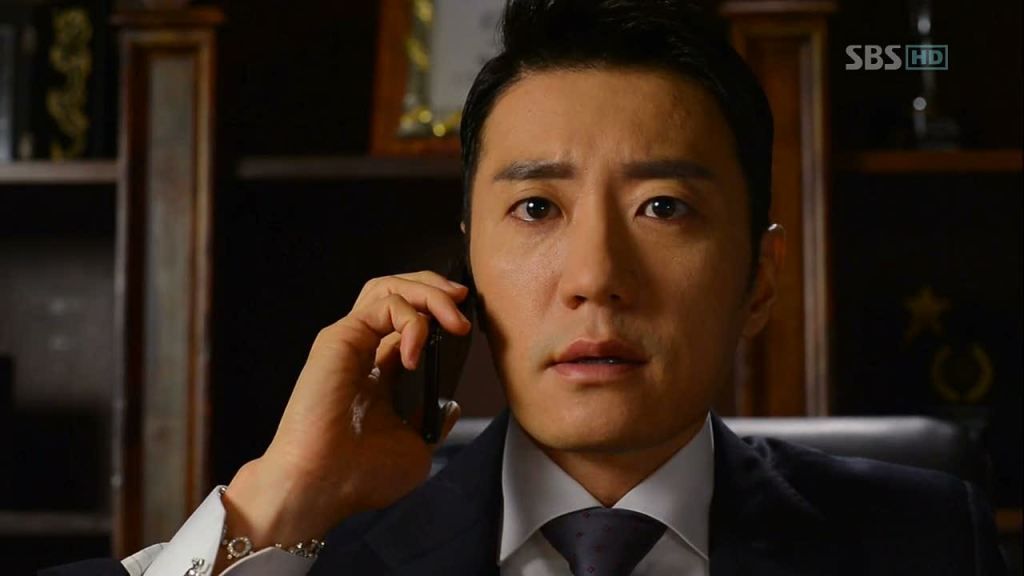 In a surprising turn, we find out that Min-ah covered for Anthony by telling the Taesan Chairman the truth: Anthony missed the meeting to care for his writer, who was critically ill.
And the Chairman, impressed by Anthony's devotion to his team, still wants to work with him. They set up another meeting.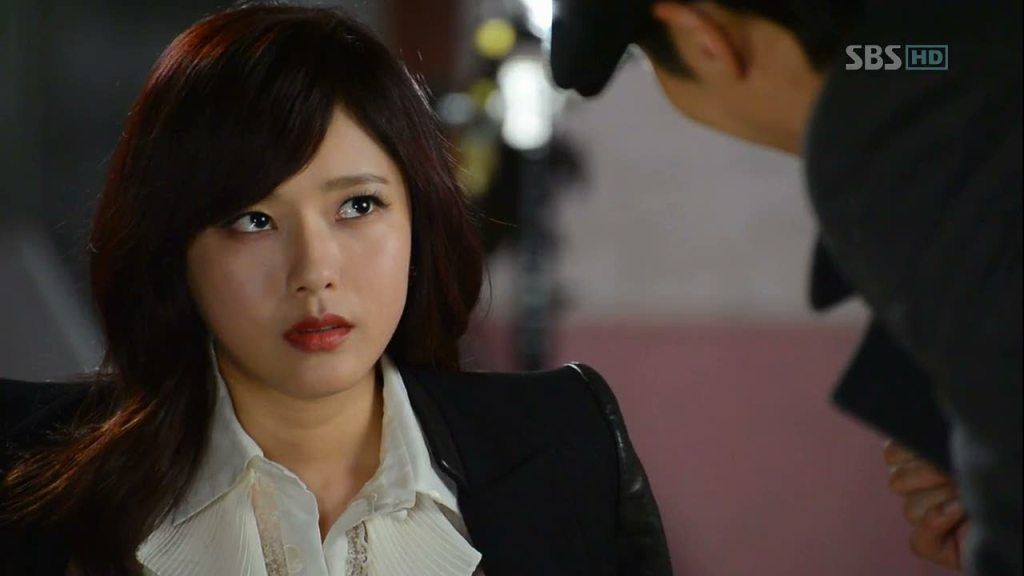 Anthony calls Min-ah (probably to thank her), but she's too caught up on his confession to answer the phone.
She's seriously bummed on set the next day, and isn't up to dealing with Hyun-min's antics even when he has another CF offer for her. She turns him down coldly, though Hyun-min can only think on a surface level and thinks it's because she doesn't like the painkillers the CF is selling. Ha.
Anthony ends up running into Min-ah in the hallway, and thanks her for helping the contract go through. She changes the subject as she claims that she understands why he'd have feelings for Go-eun, especially since they've been spending so much time together.
"However, even after the drama is over, will your feelings stay the same?" she challenges. Without a word from him, she announces that she'll patiently wait for his answer. Because apparently last night's confession wasn't an answer? Or something.
Mom to the rescue! She brings food to Go-eun's studio again (so, so cute) and grows curious when Go-eun evades the topic of who took her to the hospital. She has a sneaking suspicion it's that Kim Bong-dal fellow.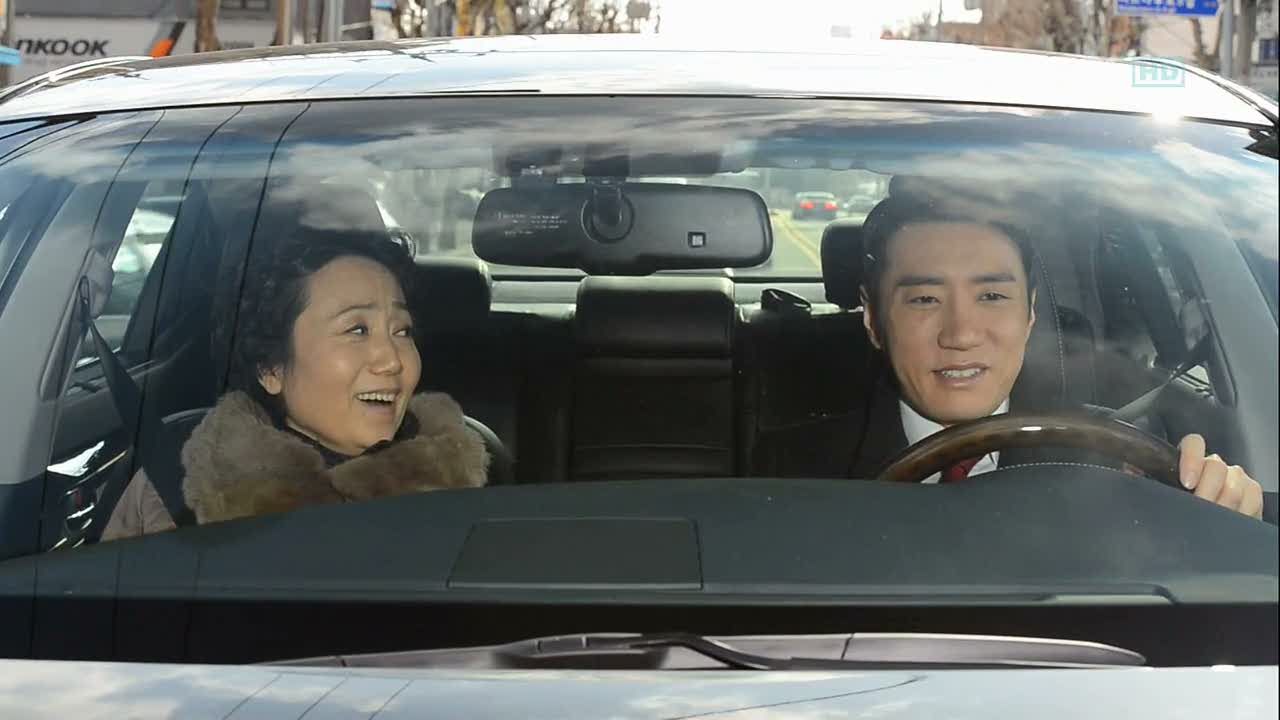 That Kim Bong-dal fellow ends up catching Mom on her way home, and offers her a ride. In the car, she asks Anthony if he knows Bong-dal, since Go-eun seems to like him. Hee.
After a pause, Anthony starts listing off Bong-dal's virtues, including his good looks. Mom looks happy as a clam, even as she wonders what caused Anthony's sudden change in manners, now that he's being super polite to her.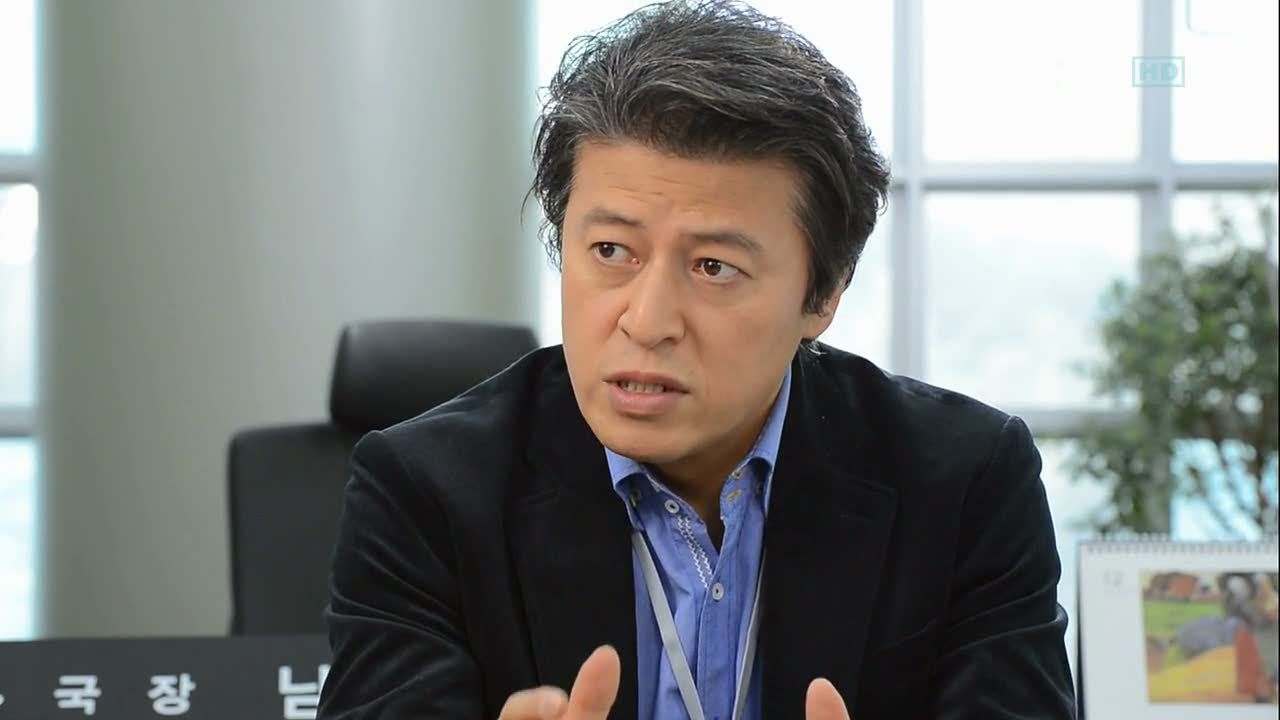 Director Nam has a debate with other executives at SBC over their upcoming drama awards, and who should win the Daesang for best acting – a young ratings king, or a seasoned veteran. Obviously, Director Nam is all for giving the prize to the best performance, while the other executives are looking at it as more of an appreciation award for popularity.
I'm pretty sure this is meta commentary on Kim Soo-hyun's 'Best Actor' win over Han Seok-kyu (which was a hotly contested issue, since Han Seok-kyu should have won, *cough*), during last year's Baeksang Arts Awards. (However, Director Nam & Co. are talking broadcasting awards, and Han Seok-kyu did win the Daesang for SBS last year. At least.)
Hyun-min has to face the horrors of eating at a small town restaurant because of their location shoot, and overhears some male students dissing his acting. They only have eyes for Min-ah Noona.
He ushers them over to give them autographs, and when one asks if Min-ah is even prettier offscreen, Hyun-min says yes while muttering under his breath: "Makeup does wonders." Baha. So petty. To make matters worse, he sees Min-ah pass with a mob of students following, and one of the students even rushes him so he can get out to see Noona. Buuurn.
And to make matters even worse, the restaurant ajumma asks for Hyun-min's autograph… and then asks for his name. HA. He's all dejected as he replies that he's Brad Pitt, and tells his manager that from now on, they're only going to eat in front of all-girl high schools. (As Min-ah is surrounded by young male students, ha.)
Meanwhile, World and Empire consider gifts to send to the broadcasters ahead of the awards ceremonies, though Anthony's too cheap for anything fancy. All he wants, strangely enough, is Go-eun's resume.
Go-eun has to pass up on a family Christmas reunion in favor of work, and ends up finding a handkerchief Anthony had given to her while he goes over her resume.
It seems like he just wants to know more about her, since he reads that she's a black belt in Taekwondo. The other stuff he already knows, like her love of sweet potatoes and Love Letter.
So he gives Love Letter another watch, and ends up crying just like Go-eun. Except he turns to his antidepressants because he can't handle his manly tears.
They don't really work though, since he ends up crying through the whole film. Unfortunately for him, Go-eun ends up watching him since she's come to the office for paper, and his refusal to tell her what he's watching makes her think it's porn. Ha.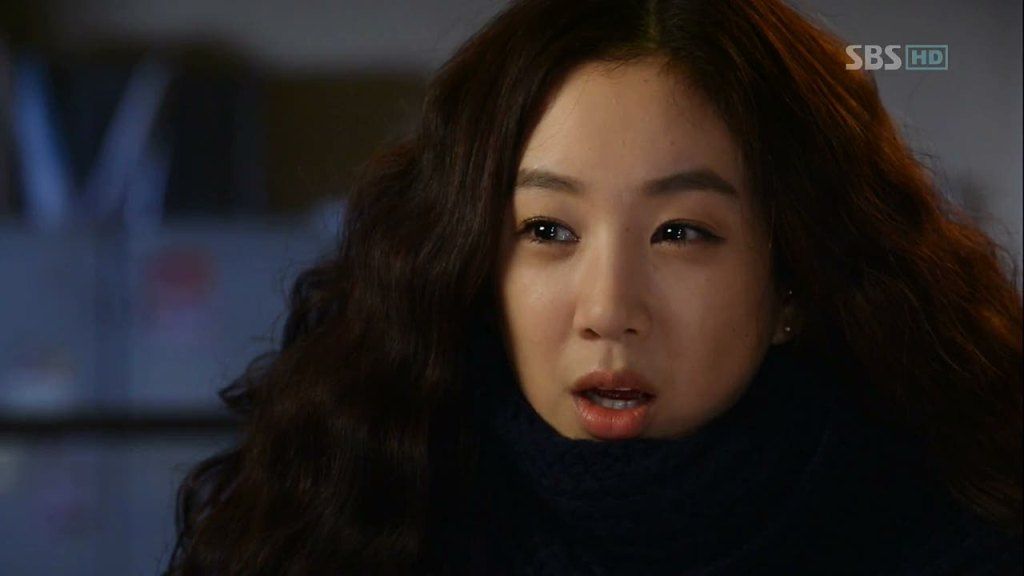 Porn might have been less embarrassing, since Go-eun is able to hear and recognize the movie. He gives this lie and that to try and explain himself, and I love that Go-eun doesn't press things. But her secret smile indicates that she suspects an ulterior motive.
Hyun-min goes over his possible competitors for the Daesang Award, concluding that he's up against: "Me… Me… ME. There's only me!" Except for Shin Ha-kyun, which has Hyun-min on the hunt for some meaty scenes to set him apart as an actor.
He doesn't find one for him, and instead thinks he should take Min-ah's place for one of her sobbing scenes. Er. Good luck with that. Unfortunately, manager Kwang-soo is MIA, and Hyun-min's agency president is reluctant to say why.
But we find out in one of the cutest scenes ever, since Kwang-soo has received his call for military enlistment and has taken it upon himself to interview his possible replacements. It's with absolute, adoring love that he describes Hyun-min to his new prospective manager: "Actually, Hyun-min Hyung… doesn't like to read the script. So when he's playing video games, you have to read it out loud to him." AWWW.
The bromance is strong with this one, since Kwang-soo ends up visualizing Hyun-min sitting across from him at the end of every description, like how he prefers melodramas (more CF offers) and how he must always be later to an appointment than his fellow actors.
…Except we're clearly seeing Kwang-soo's perspective of Hyun-min, which is all cute aegyo and pouting. (That is so adorable. I can't even.) "He may not be that bright, but he's a good Hyung," Kwang-soo blurts, right before he's too overcome with emotion to finish the interview. (This scene is a reference to the 2001 movie My Sassy Girl.)
Go-eun knits furiously that night as she thinks about what to write, and is quick to hide the evidence once Hyun-min comes knocking. He's brought her Christmas flowers and gifts, all, No, really, it's just a present!" But she knows him better.
He cuts to the chase and asks to be given Min-ah's crying scene, even though his character is the one that gets shot, because he thinks that manly tears will move the audience. Go-eun's not as keen on it, so Hyun-min reminds her that this is the third time he's asked for a favor, since he's caved on the first two (swimming and kissing).
Looks like Go-eun might be stuck on this one. (And did he just take one of her gift shoes?)
Dong-seok seems to be catching onto the fact that Anthony likes Go-eun. Anthony doesn't seem to know that he knows. De Nile is not just a river in Egypt.
Hyun-min's heard about Kwang-soo's upcoming enlistment, and gifts his manager with a choco pie with tears in his eyes: "I bought it myself… from the grocery store." That's when Kwang-soo starts bawling. This show's sense of humor kills me.
They shed a tearful and painful goodbye as the song from My Sassy Girl plays in the backgroud.
Cut to: Go-eun knitting again, as she wonders how she'll get out of giving Hyun-min a crying scene. But she knows she's also said no to him too many times.
Anthony visits with the excuse of delivering a stapler, and Go-eun is again forced to hide any knitting evidence. She sees a golden opportunity in telling Anthony about Hyun-min's visit, and he does exactly what she'd hoped for by paying Hyun-min a personal visit.
He doesn't bother with pleasantries since he gives a pretty frank answer to Hyun-min's Crying Scene Request: "Do you know yourself? Your script analysis is at an elementary level, you don't even know how poor your acting is. You're the world's biggest idiot. As such, when the script comes out, don't even change one thing about it and just read it properly."
Hyun-min blinks in shock, and only becomes more confused when Anthony threatens him against bothering Go-eun again. He's taking this very seriously, since he uncharacteristically roars at Hyun-min: "Do you understand?!"
Anthony calls her from the car, all proud that he took another successful turn as her white knight. It's so cute to see him all puffed up to have done something for her, like, "Who am I?" Go-eun: "Who else? Kim Bong-dal."
Haha. He pauses before he corrects her: "It's Anthony." But then he goes on to say that she can come to him whenever anything troubles her, and he'll take care of it, because it's clear that he WANTS to. Look at him, being all chivalrous.
Everything goes well once Anthony finally gets his meeting with the Taesan Chairman and Min-ah, and they get their contract.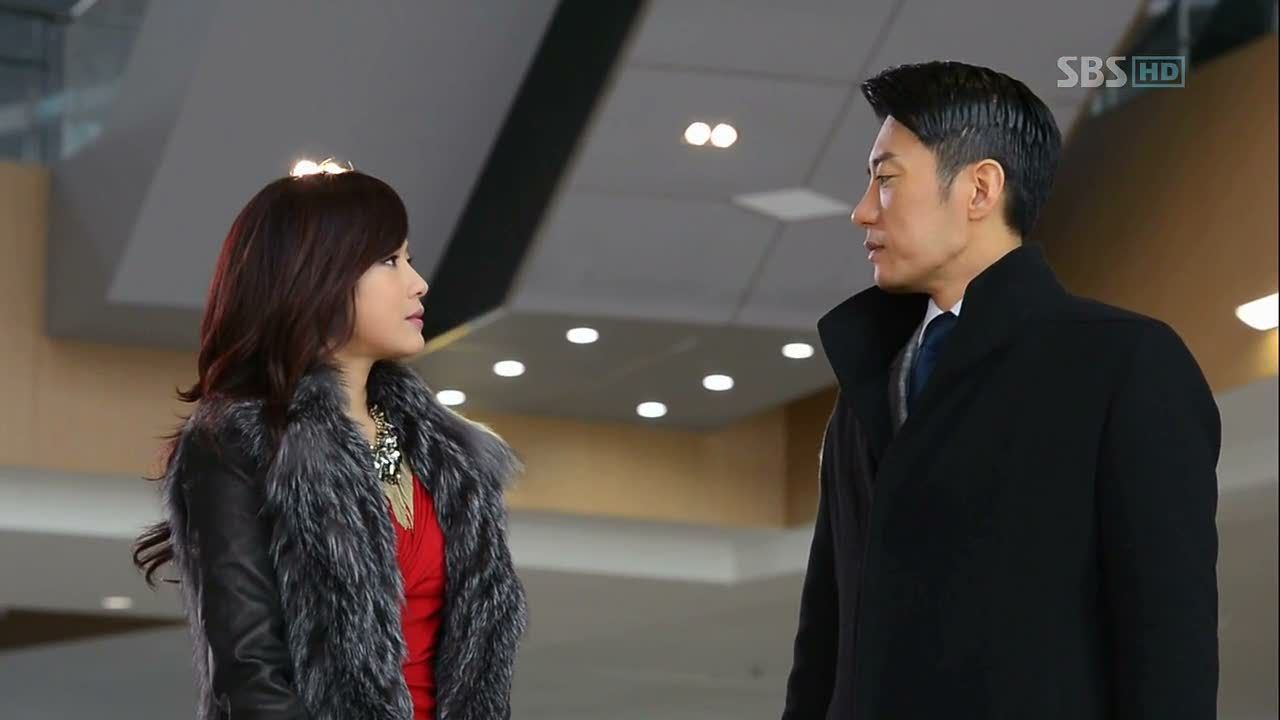 Outside, he thanks Min-ah for helping him. She tells him to show his gratitude rather than talking about it by making World Productions into the best company in the world, just like he made her into a top star. Ah, so is she repaying a debt to him?
Hyun-min gets introduced to his new manager, Sung-mo, while he stews over Anthony telling him that he's a terrible actor. So he poses the question to Sung-mo: "Is my acting performance pathetic?"
Sung-mo maybe pauses two seconds before he bluntly answers yes. HA. Hyun-min's face. His new manager clarifies: "I mean, you have good looks, but your acting… isn't that great." I wonder if this will be his shortest term of employment, ever.
Aww, and Hyun-min talks to a little Hulk doll in place of Kwang-soo.
It's like Hyun-min hasn't entertained the thought that he's a bad actor before, even as he assures Sung-mo that he won't hold his comments against him (through some very forced smiles).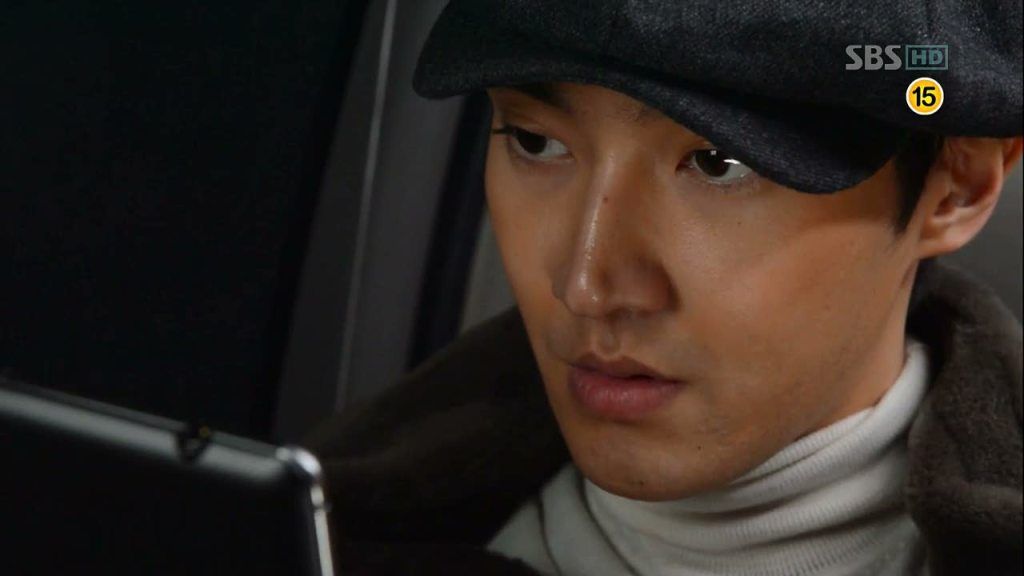 But, I am enjoying the meta commentary on the difference between what Hyun-min reads about himself in the press (which, if you've ever read a Korean entertainment article on actors or dramas, is usually an abundant litany of weirdly specific praise) and what he sees in the comments.
The general consensus? Hyun-min sucks at acting.
All the World Boys offer encouragement to Dong-seok, since he's bought a pair of couple rings to gift to the pretty FD for Christmas. He's immediately sorry once Anthony comes on scene, citing Anthony's lecture about separating personal life from work.
But now that those same lines are blurred for Anthony, he shrugs: "Well, that's life, after all." Ha. Everyone's a bit shocked, but it's even better when Anthony slyly pulls Dong-seok aside like he's got a super serious question to ask… except he just wants to know where he can buy a gift like that.
So he's off to the jewelry store to buy couple rings (!!!!!), even though he tries to lie that he's toootally buying them for his nephew and nephew's girlfriend. The salesgirl catches on pretty quick, though she advises Anthony to find out Go-eun's ring size before he buys her one.
To make matters even cuter (my heart really can't take all of it), we finally see the product of Go-eun's knitting sprees – a scarf with initials B.D.K., for Kim Bong-dal. (Ah, so that's why she noticed his engraved A.K. handkerchief earlier.)
It's Christmas Eve, and Anthony calls Go-eun to set up an informal date for the evening. They both have gifts for each other they're eager to give, but Go-eun wants to pick the venue.
In the meantime, Anthony heads to the hospital to get his test results. Eek.
And poor Dong-seok. It's with a hope in his head and a song in his heart that he prepares to give the pretty FD his gift, only for Sung-mo to pull the rug out from under him by asking her out first. The look in his eyes? Hearrtbreaaaaaaak.
Filming doesn't stop just because it's Christmas Eve, and we get to see almost a full scene from Kyungsung play out as Min-ah's character sorts through a club full of bodies to find Hyun-min's character with a bullet wound.
She's playing the scene well, but when it comes to his line, he flubs it and asks for another take. And then another. And another. And another. As it goes on, we realize that he's letting the criticism get to him – he's become so self-conscious that he can't even do his lines.
It's actually really heartbreaking, because you can see him want to be better, only he doesn't know how. Oy, Director Goo, your job entails more than sitting behind the camera – try helping out your struggling actor.
Min-ah tears into him since she's had to cry on standby for hours, and though she thinks he's up to his usual pranks, she's soon surprised to find that Hyun-min is dead serious, and very uncharacteristically so.
She's worried about her eyes puffing up from all the crying, which is when Hyun-min reappears with an icepack in hand. Is he… is he being… thoughtful? Something terrible has happened.
He asks Min-ah to be honest with him: Is he a bad actor? She thinks he already knows if he's asking her, but she actually handles the situation well by forcing him to turn the mirror inwards. "Have you ever put any effort into acting? Do you know about your weaknesses?"
Hyun-min's reflective expression says no. Min-ah admits that she practices pronunciation at least an hour every day, and advises him to reflect about his attitude toward acting and change accordingly. I'd say that's just about what he needed to hear.
Anthony's test results come back as inconclusive, since his blurry vision isn't a side effect of his antidepressants. He gets sent over to an ophthalmologist for further testing, all while Go-eun carefully prepares for their date.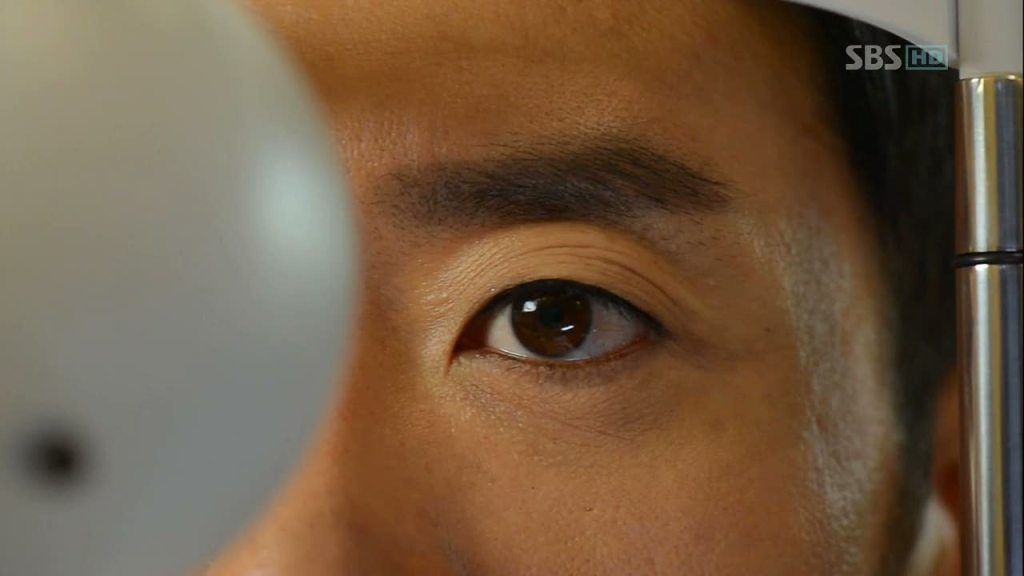 And then he gets the news from the ophthalmologist that his eye problems are due to a hereditary disease (specifically called Leber's hereditary optic neuropathy, something that can only be passed from an affected mother to her child), which is already in its aggressive stages.
Apparently he's almost lost vision in his right eye already, with the doctor predicting that he'll lose all of it soon enough. I sense one doctor in need of a bedside manner award, but it wouldn't be this one.
Basically, the prognosis is grim, since Anthony will lose sight in both eyes eventually. Which… what?
Go-eun waits at the cafe she picked out, while Anthony remains unresponsive to her texts. We find him parked outside of his mother's nursing home, still in a state of shock.
She picks up a book called In Search of Lost Time by Marcel Proust, one which she's borrowed from the cafe many times over.
Anthony sees his mother stumbling through the nursing home hallway from a distance, literally crumbling against the wall once he realizes that this could be him. To make sure we know how bad it is, we hear the doctor in voiceover telling him that the disease is incurable.
He flashes back to memories of his childhood, and how incapacitated his mother had been by her illness, unable to help him bathe or tell salt and sugar apart to make a meal. It's hard to see her struggle only for Anthony Lite to yell at her that she's a fool.
In the present, Anthony barely holds back tears at his mother's bedside while she sleeps. Go-eun waits and waits at the cafe without any word from him, until she's the last customer left and is forced to leave once it's closing time.
She finds him the second he makes it home, and he leaves her gift in the car on purpose. Even though she waited all night, she's not upset in the least once he tells her that his mother wasn't well.
However, he's not up for company and sends her home. Before she goes, he asks:
"Lee Go-eun. When did it start – your feelings for me? I deceived you. I betrayed you. I was so mean to you. Despite all that, when did you start to like a person like me?"
And as he turns back to her, a tear falls.

COMMENTS
I think most of us can safely say that this was a plot development we didn't really see coming. After all, we've seen plenty of bad dramas pull a debilitating illness out in the last episodes for dramatic effect or to fill extension airtime (here's looking at you, Oohlala Spouses). So what's happening here?
Truth is, I'm at a bit of a loss, too. The actual disease itself doesn't seem so out of left field when we consider that his mother's illness was well established, and I suppose it was time for that inevitable thing to happen in every romantic comedy: Melodrama. We can't fault a drama for not being funny all the time, and I can say that the seriousness of the situation doesn't necessarily feel like an alien life force suddenly took hold of our drama – but that might be because we've got a great performance by Kim Myung-min to anchor it.
It's just that with a writer who's been so diligent about subverting major drama cliches, I can't help but to be morbidly curious about where this is all going. Because if we end this drama with the message that "Life is hard and then you go blind," well, that kind of sucks. But we've got two episodes left and one incurable disease, so I guess we can hope for a misdiagnosis or bust. We'll cross that bridge when we get to it, though. (But if there are pitchforks already being sharpened, I'll just look the other way. For now.)
All that aside, this episode had some nice character developments all around, the most surprising of which includes Hyun-min. I had all but given up on him receiving any real depth (and was completely fine with that, since he's such an invaluable comic addition to the show), but this scenario is exactly what I'd hoped for in that it'd allow him to evaluate how seriously he takes himself as an actor. The reveal of his thought process through multiple takes was perfect, because it took me a few before I realized what was actually happening. And once I did, my heart just shattered for him, especially since that's the most vulnerable we've ever seen Hyun-min.
Min-ah's also been growing on me slowly but surely, and I'd credit that to her being less obsessive about Anthony. It's still clear that she likes him, but not enough to turn psychotic on him. If anything, she's actually quite generous to be helping a man who seems to have no residual feelings for her as well as an "actor" who's been pulling her pigtails for an entire drama. If she's helping Anthony because she feels like she owes him for her fame, that's fine, too. The point is that her earlier hints of Second Lead Crazy haven't manifested, and we've gotten an actual character reveal instead.
I like that she's honest above all things, which is more than can be said of Anthony in regards to him clearing the air between them. However, it seems less like he's stringing her along out of doubt for his own feelings (he may be mostly in denial, but he's not an idiot) and more like a calculated decision not to rock the boat in the middle of a production. The hints he's given her that he's not interested have been pretty darn overt, but if she's still hung up on it, now would be the time to look her in the eye and say: "No."
Unless, *gasp*, he CAN'T look her in the eye. Maybe she'll donate one. Oh! She and Go-eun can do a joint donation! Then when they cry, he'll cry. Or maybe I need to stop jumping to cliched conclusions and breathe into a paper bag. It's going to be all right, right?

RELATED POSTS
Tags: Choi Siwon, featured, Jung Ryeo-won, Kim Myung-min, King of Dramas